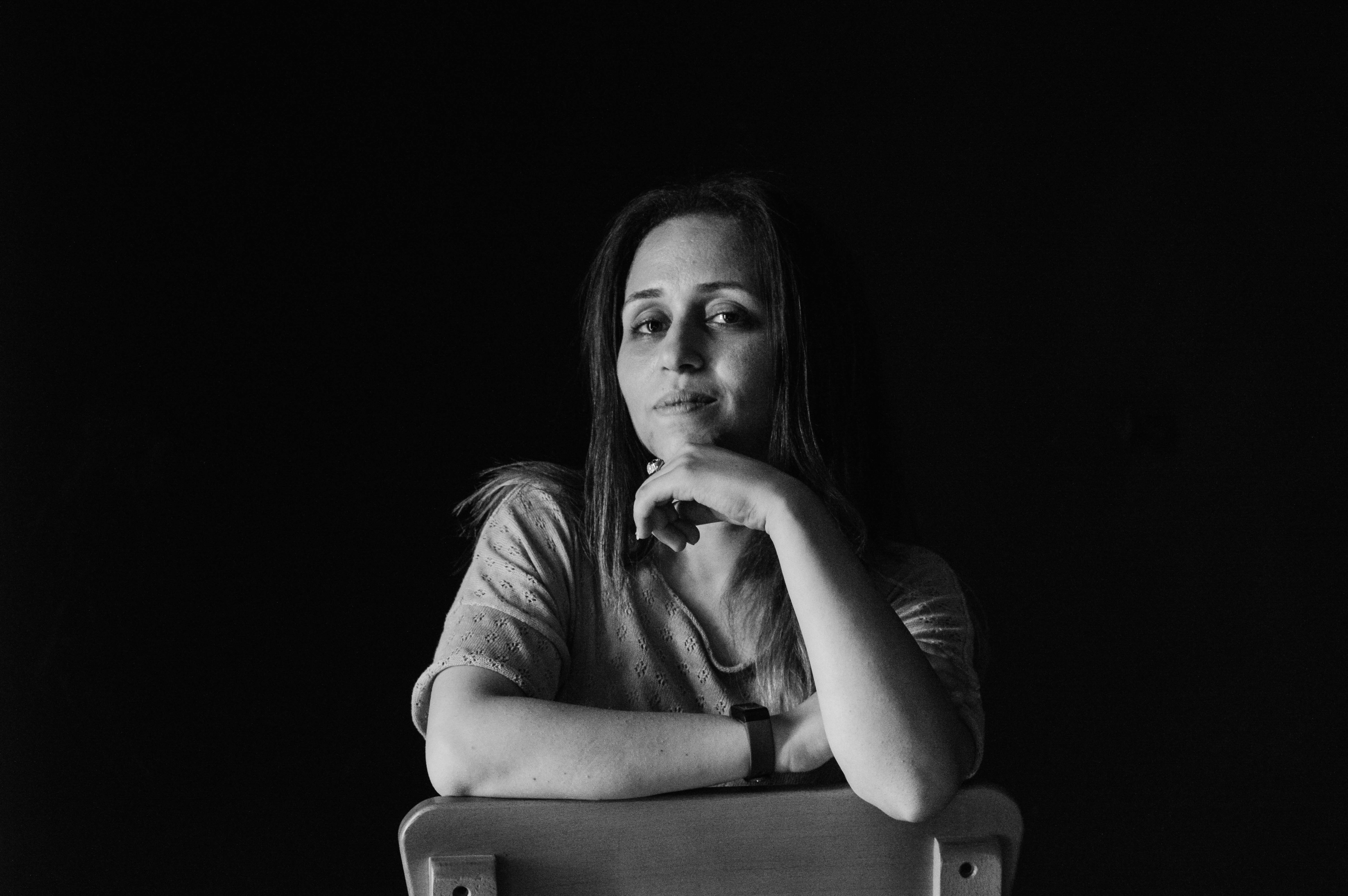 MAHA SAFWAT
Digital Experience & Interaction designer.
Google Days
Platform to manage Google Day events


Google hosts many Google Day events every year which were managed and created using Google Sites. They wanted to centralize and easily manage these events so they decided to collect all Google Day events under one platform, and to bring consisitency on the look and feel of the different events pages.
Client: Google
Year: 2012
Role : Interaction Designer


When is the next Google Day?
Research
Google Days were already held in different places for couple of years when we started this project, each Google Day event would have its own website/page, explaining the theme, speakers list and talks.
with the rising of the number of the events, they started to fall out of the consistency theme, although they were done on "Pages" google platform, they were done individually by each event team, with different URLs that you can't keep track of after a while.
So our goals were:
Centralize the data of Google Days events
Facilitate the process of creating and managing these event
Provide the users with all information about upcoming planned events
Update users with post event pictures and presentations from the event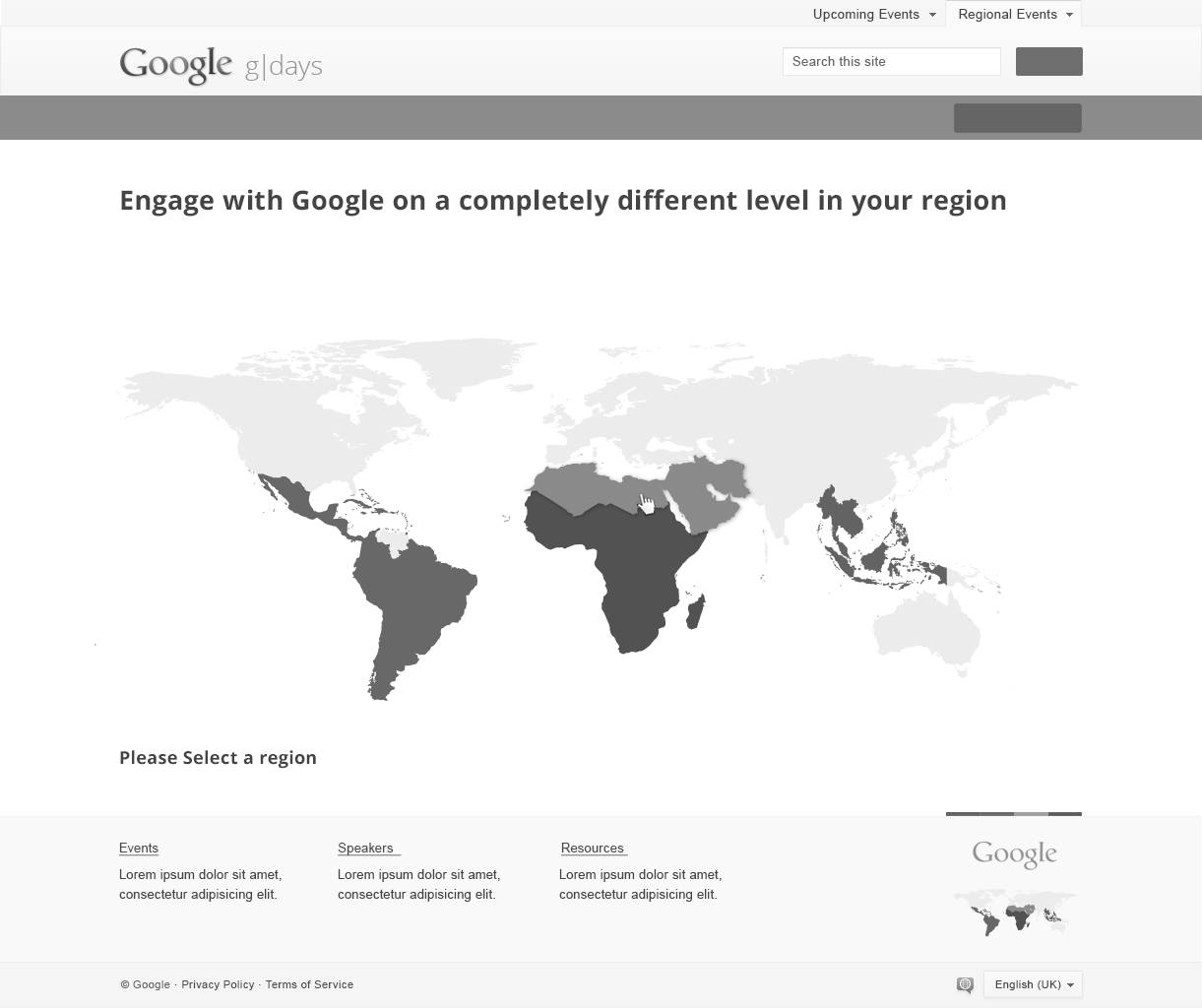 Wireframes
At the beginning of my design process I created wireframes so that we can have a clear idea about the info distribution.

We had different types of wireframes starting from low fidelity and going deeper with high fidelity ones.
We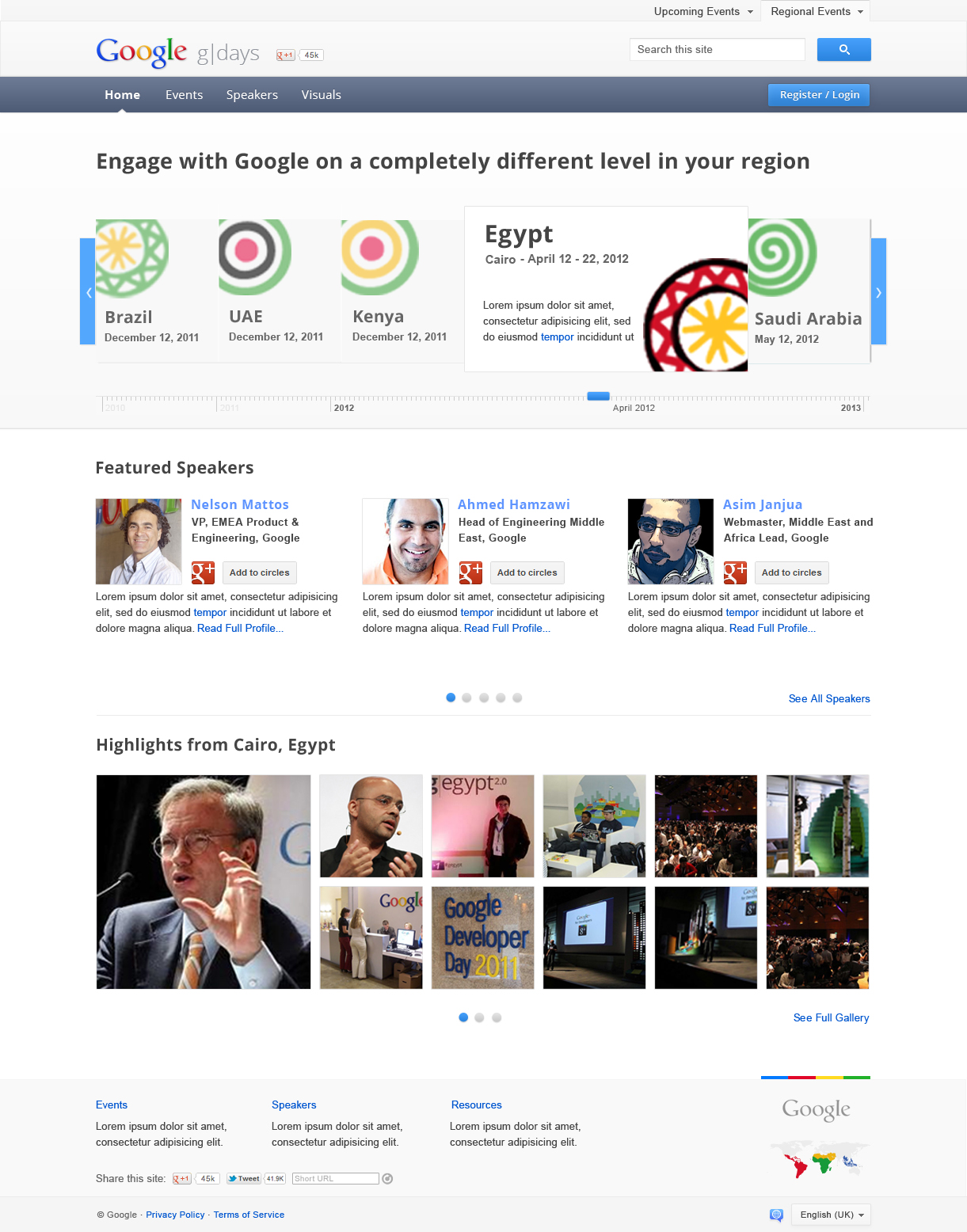 UI Design
Once I tested out all usability mistakes, I started designing the final screens in Photoshop.
The UI visuals was done based on "maia framework", which was a guideline provided by google.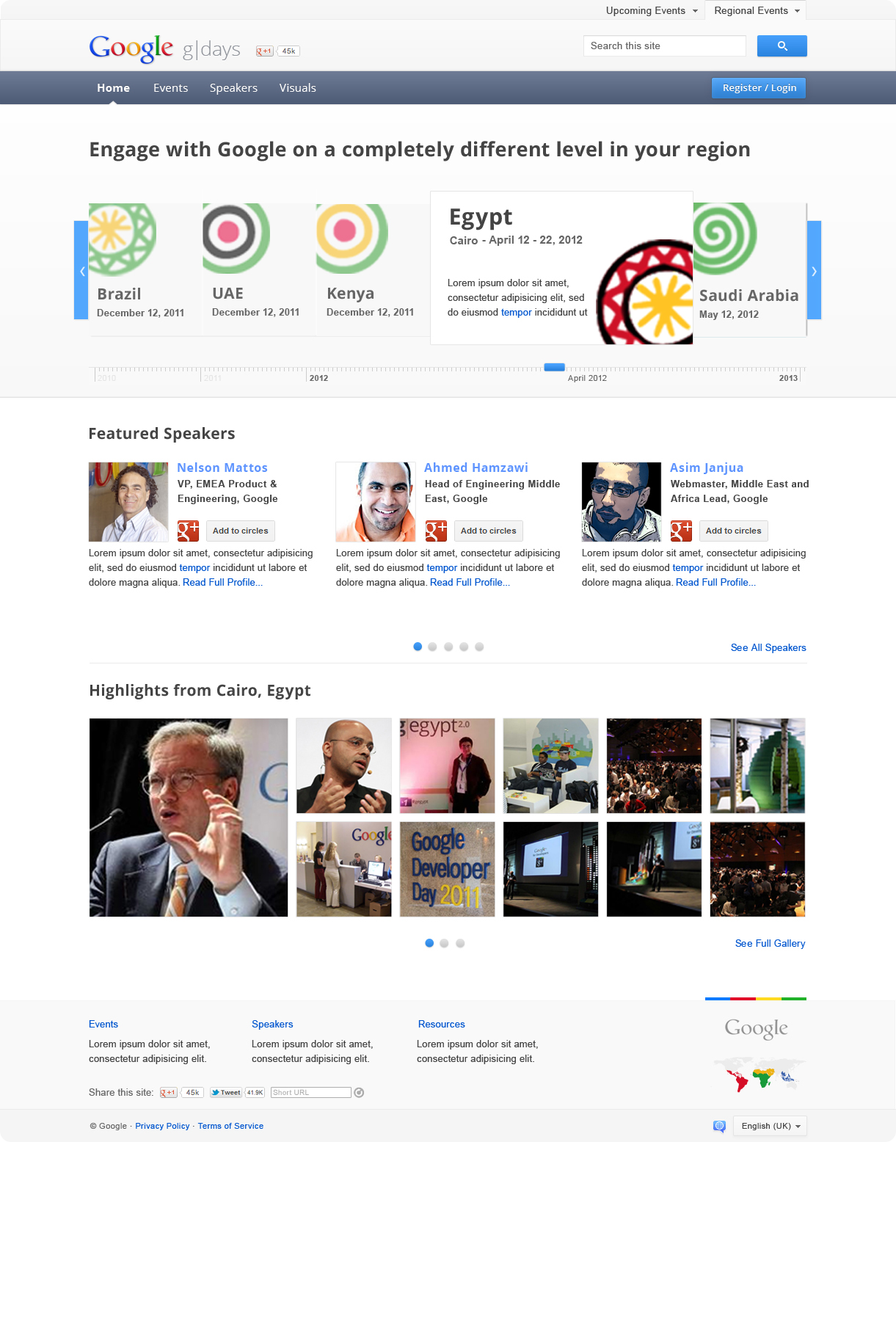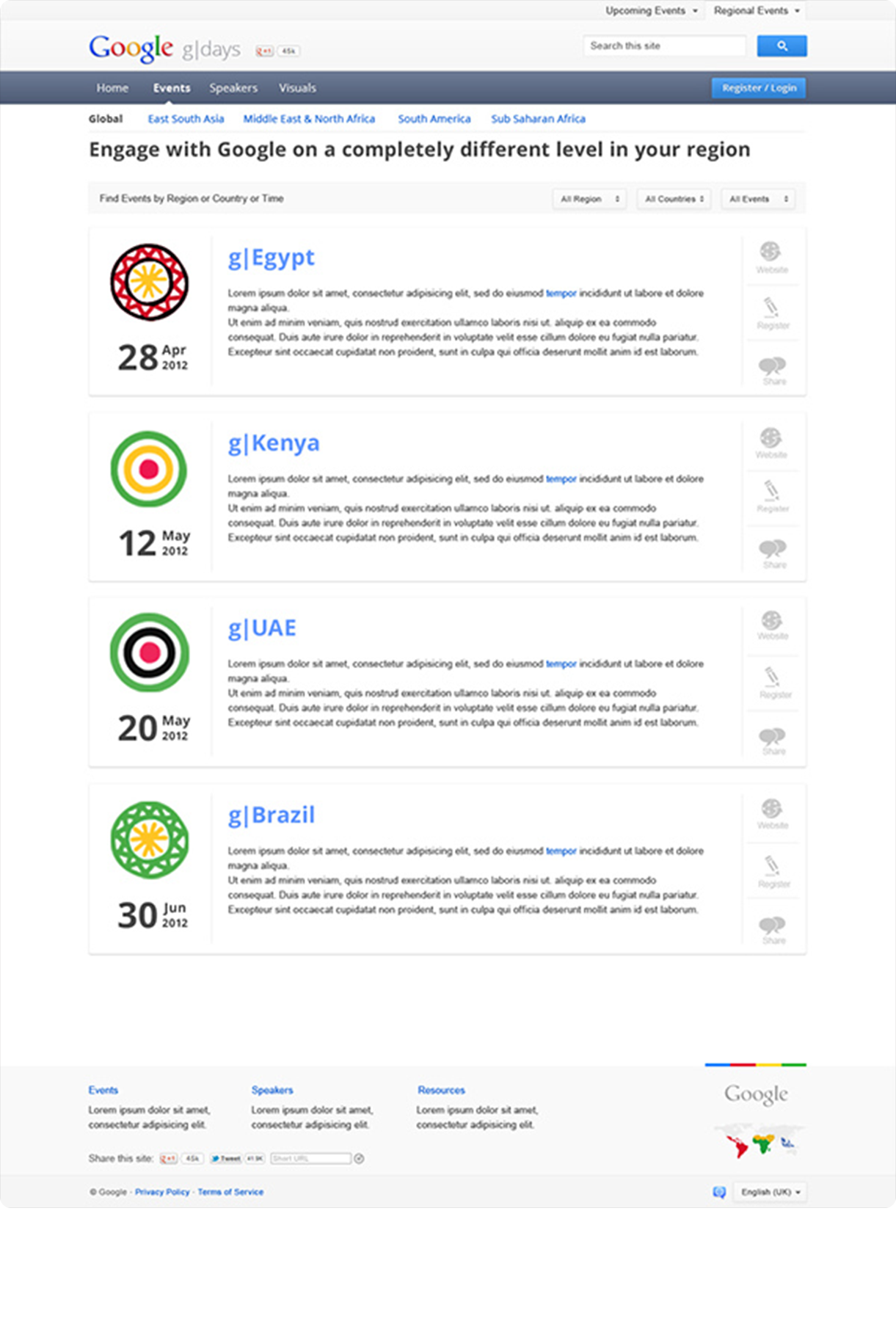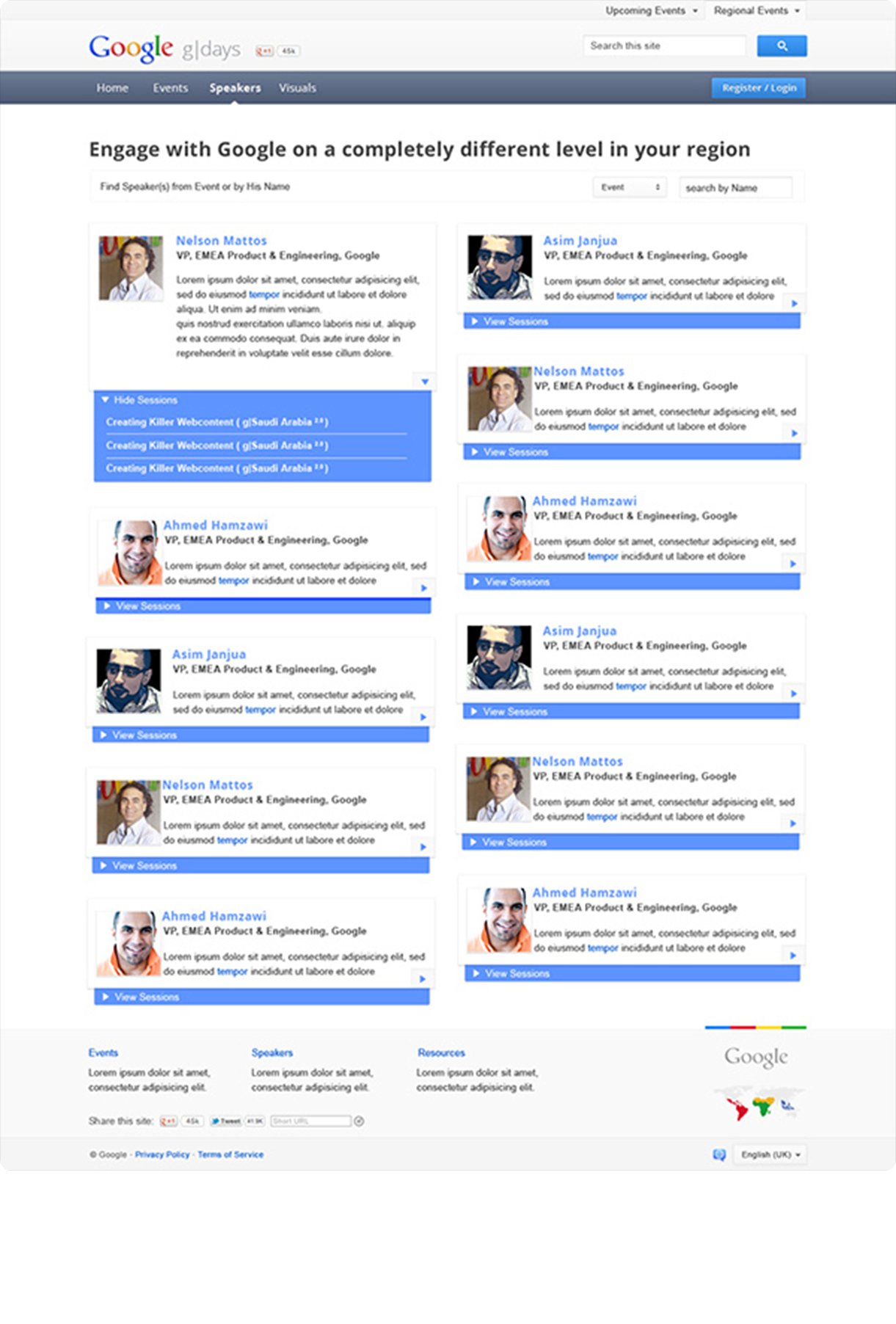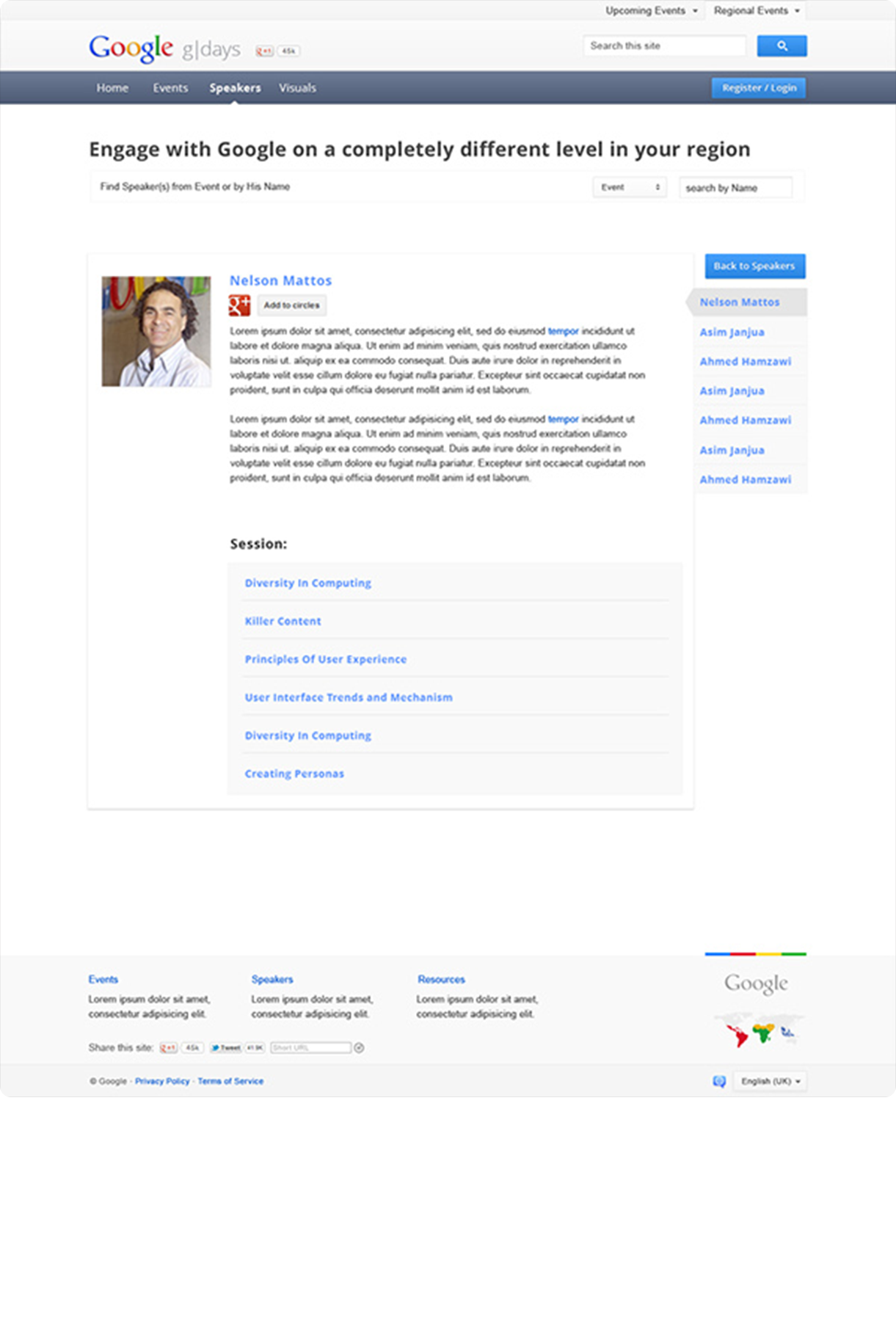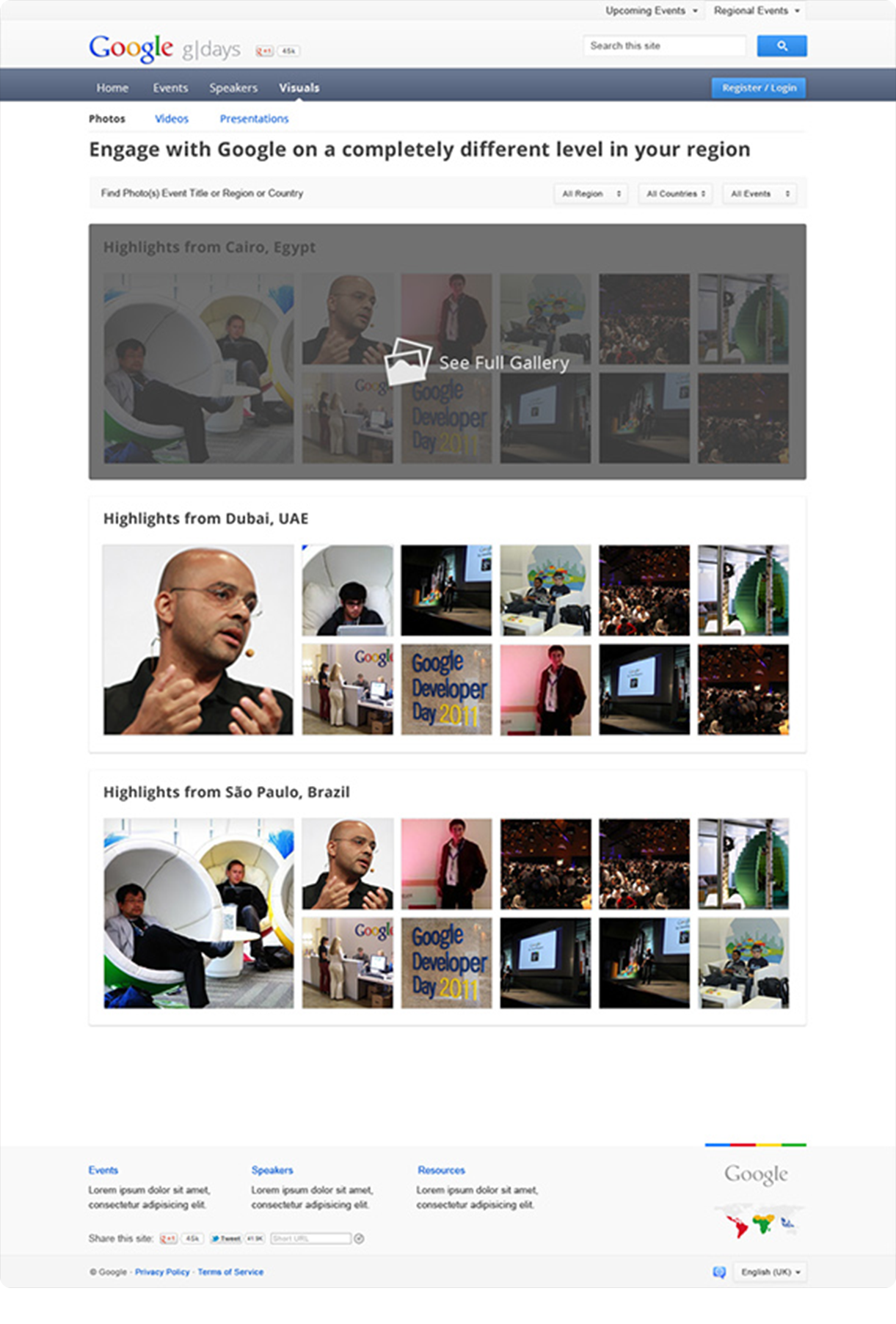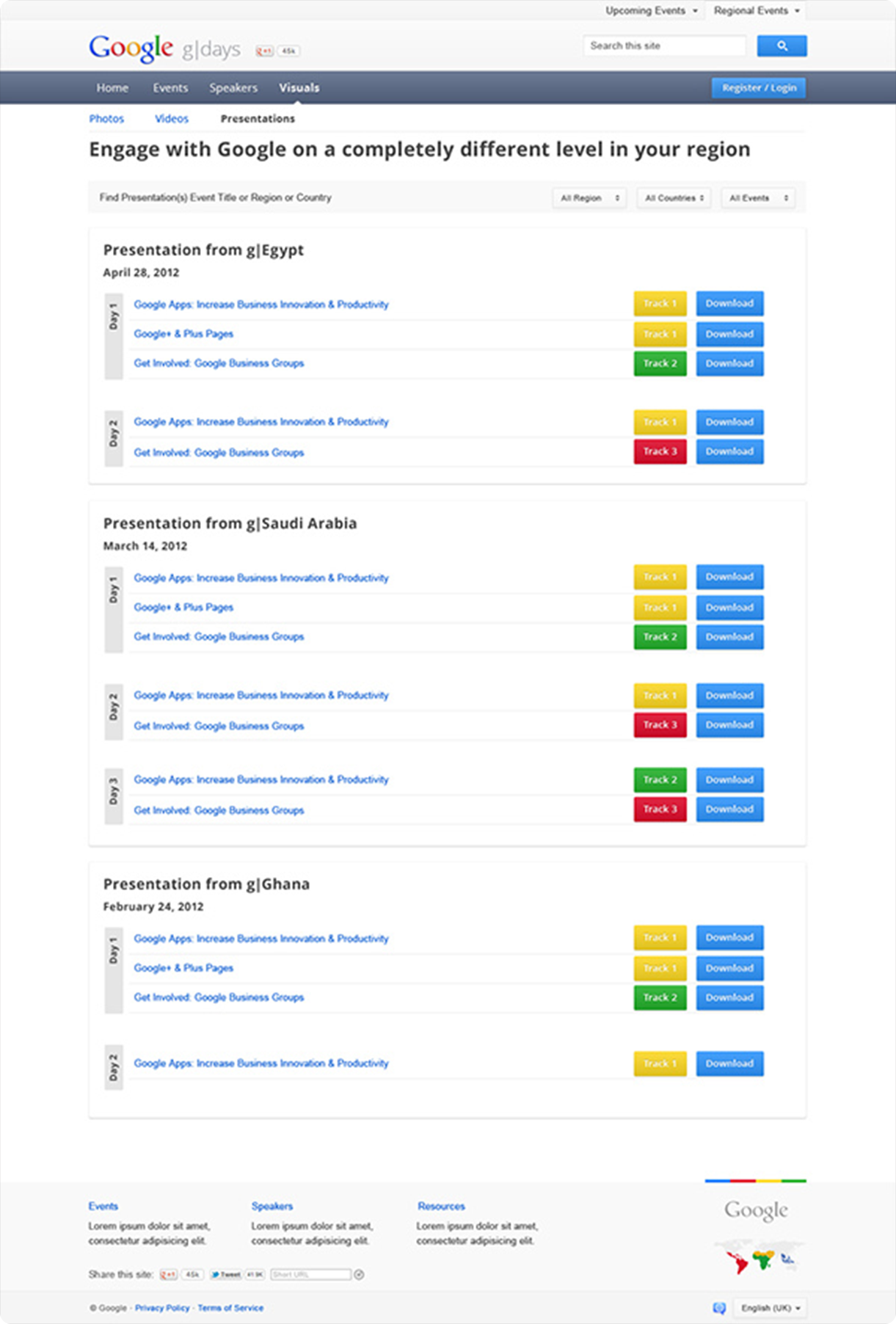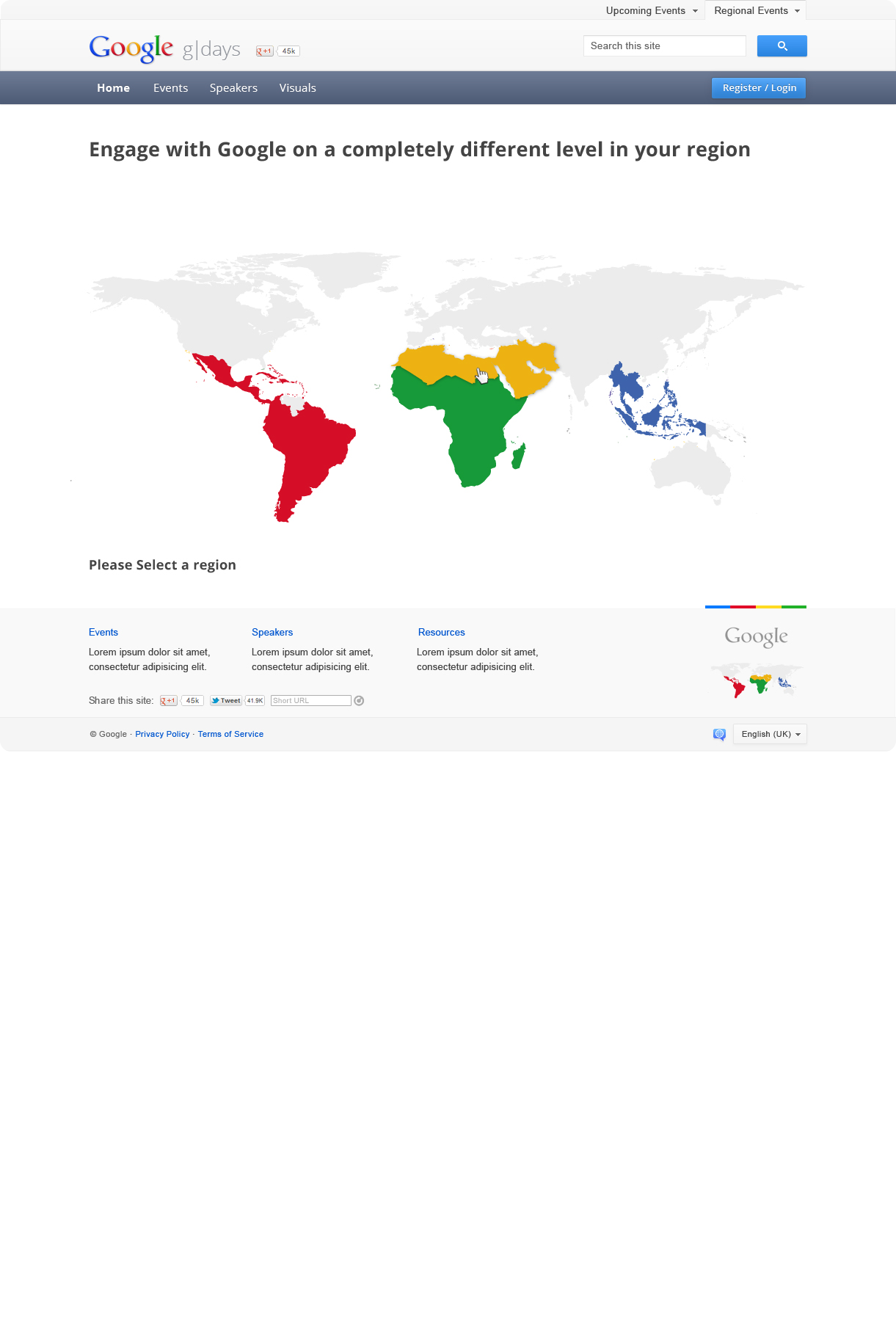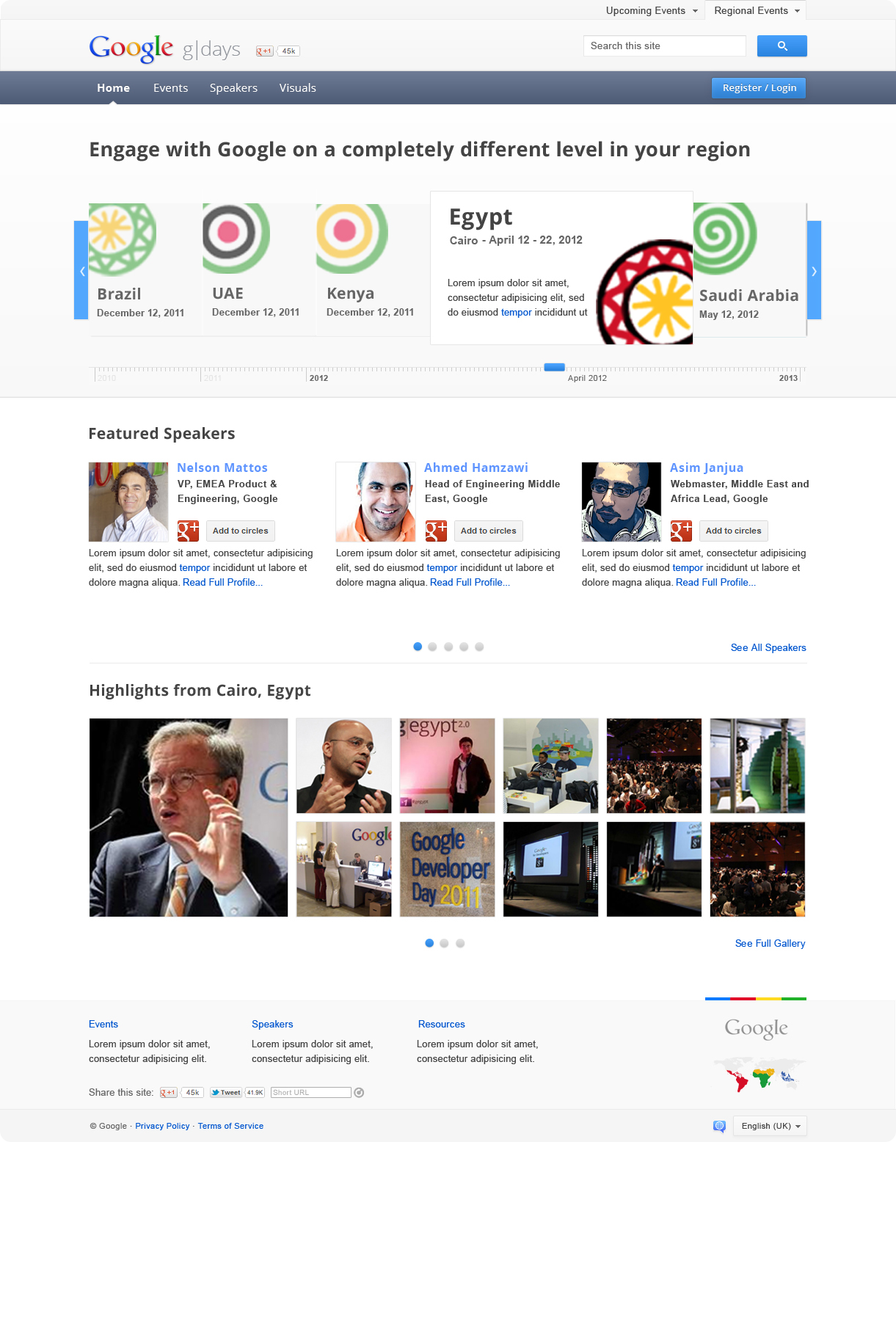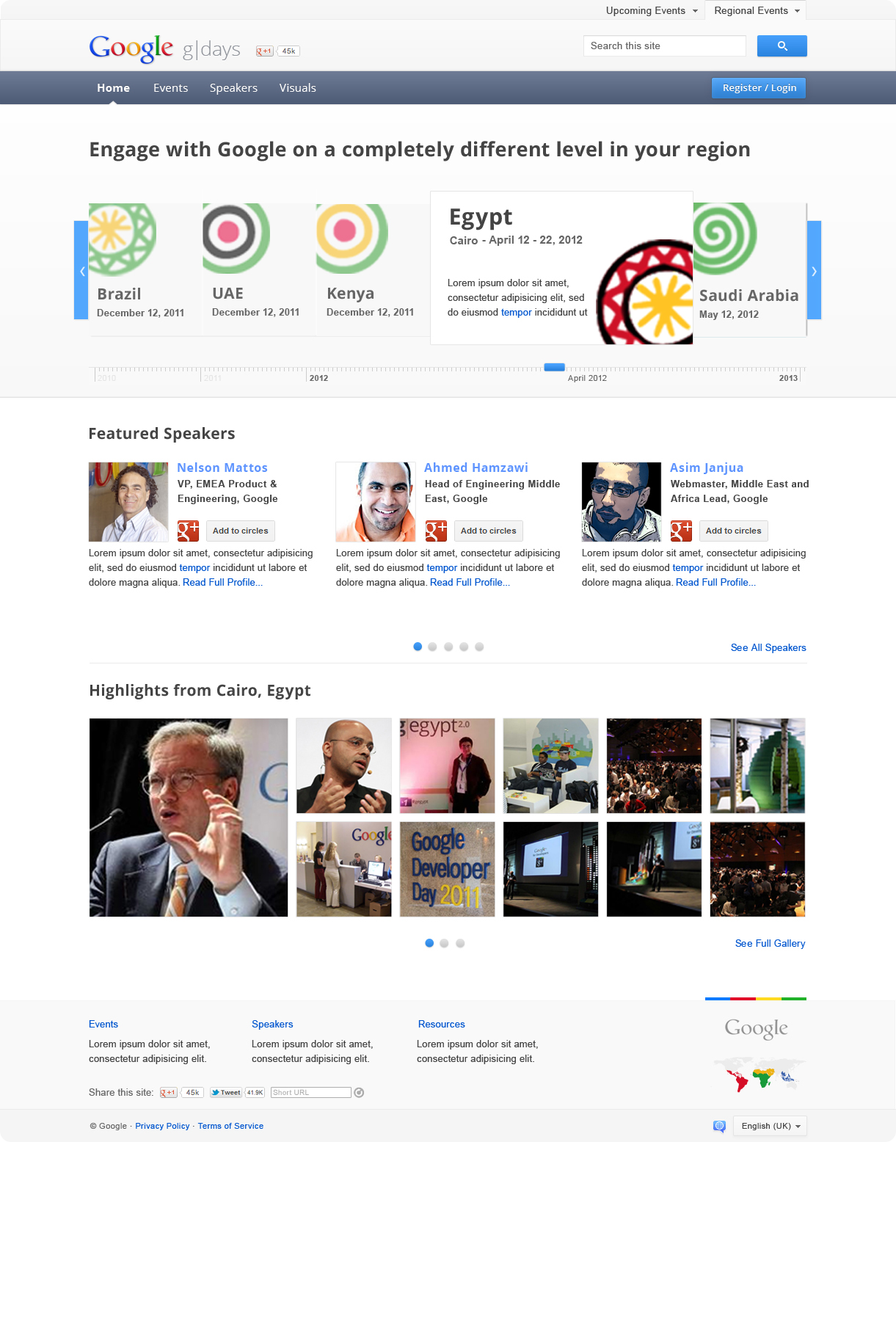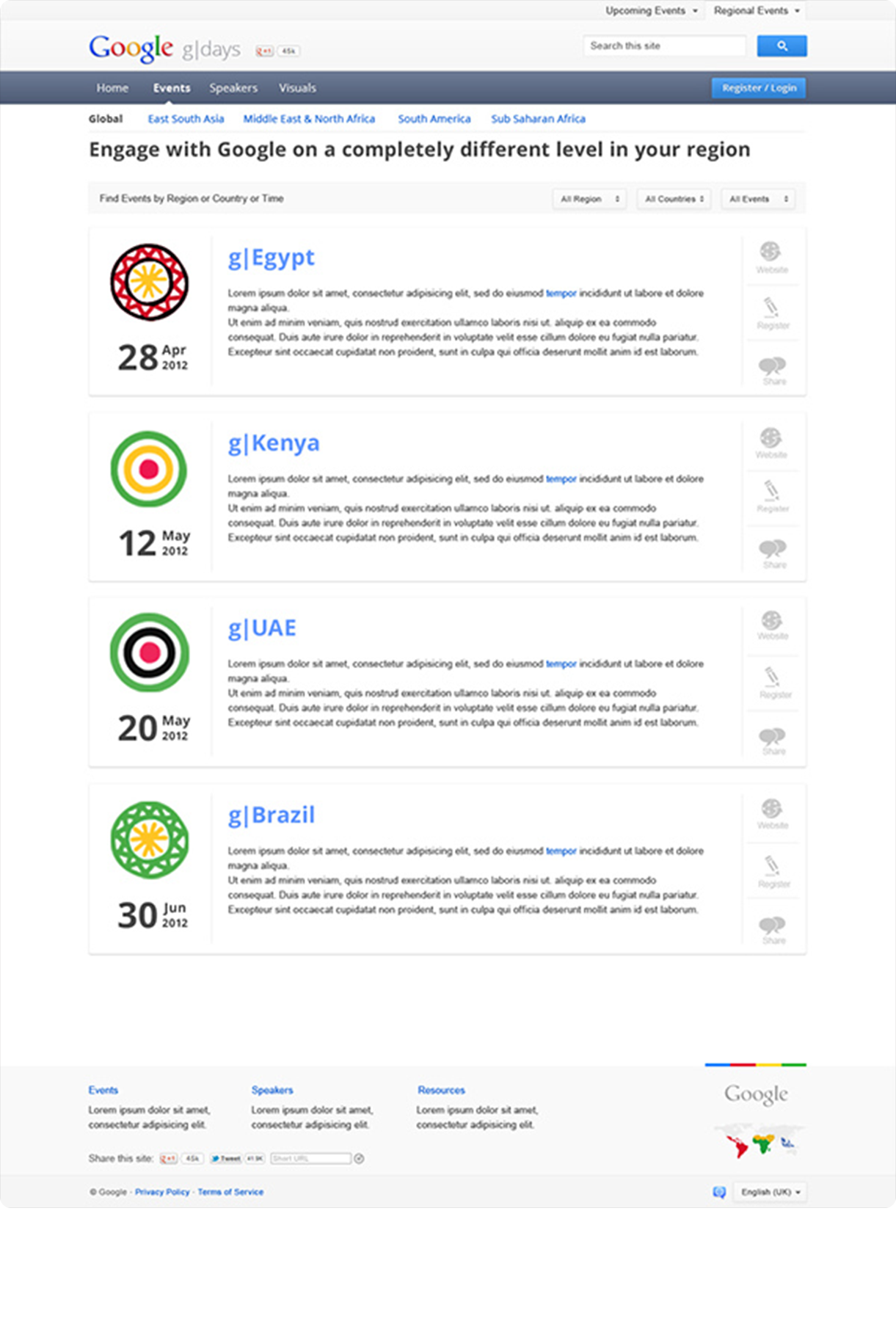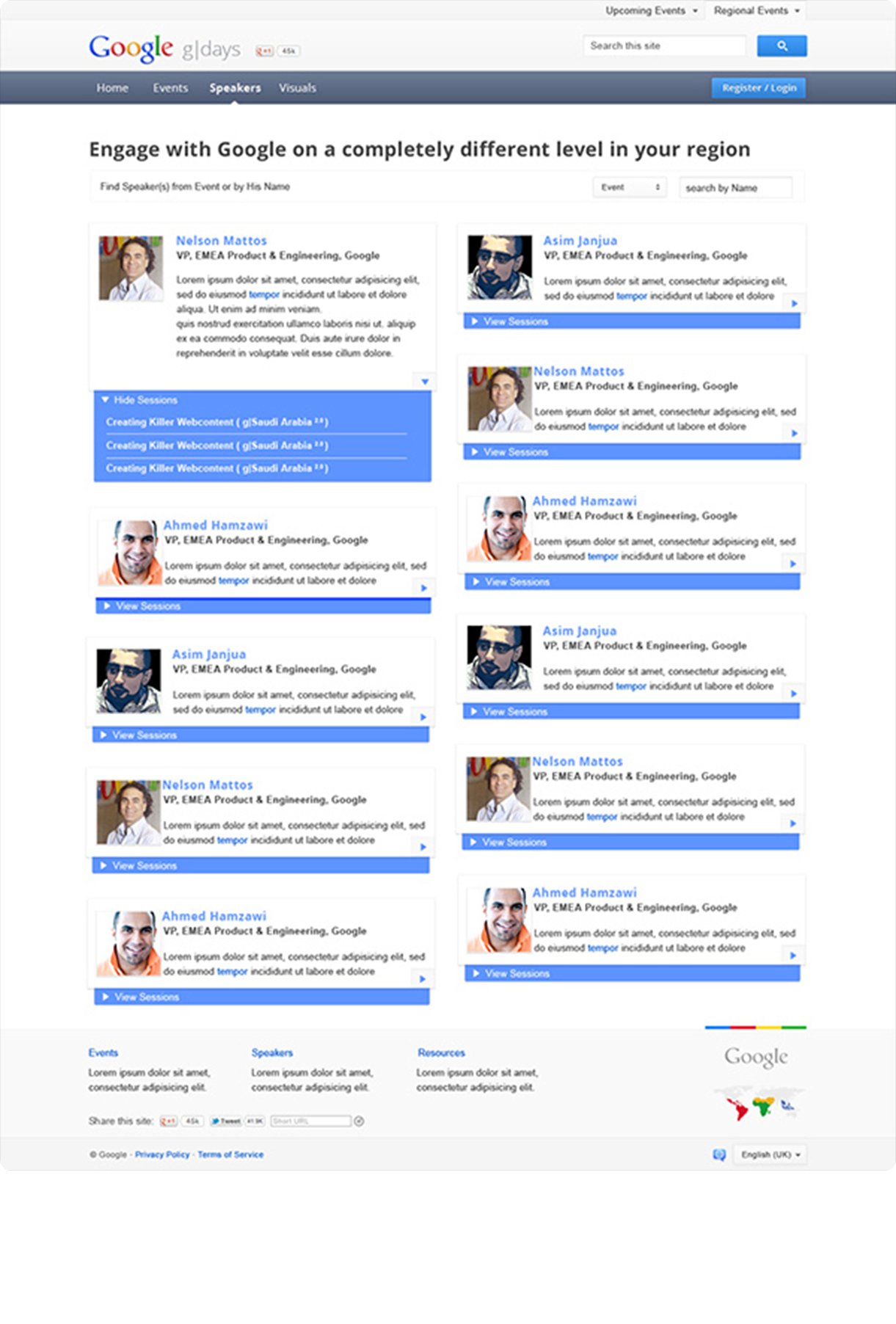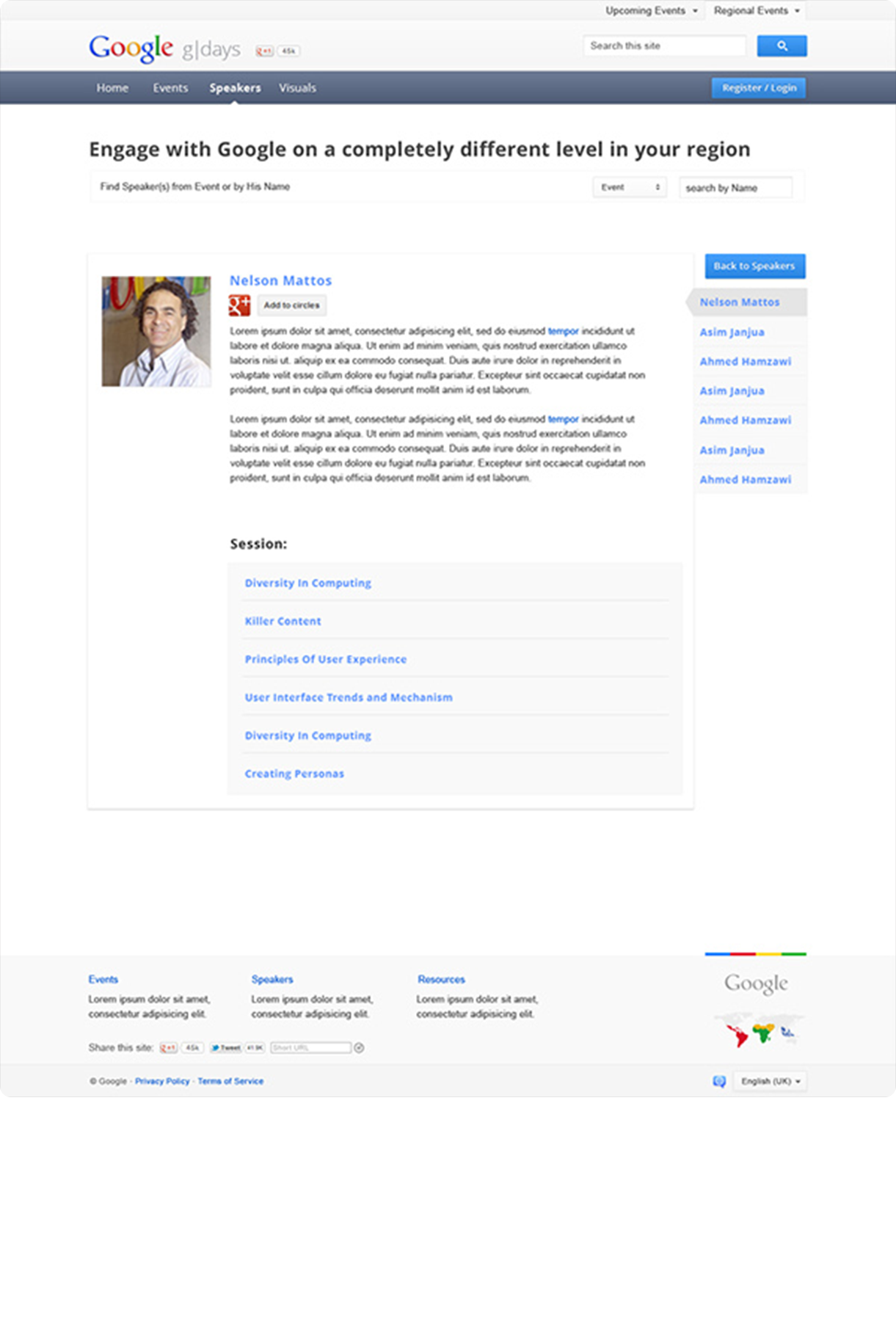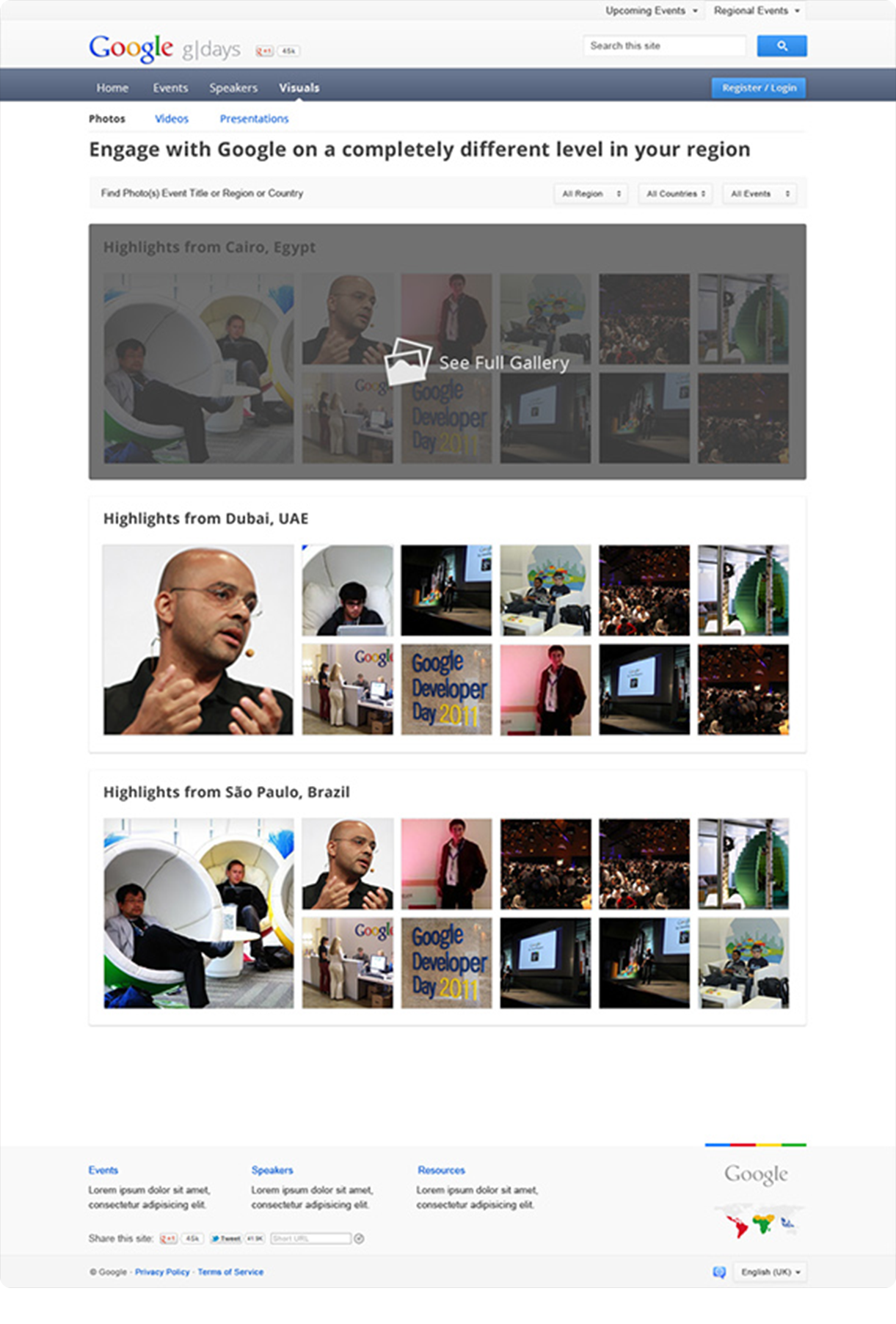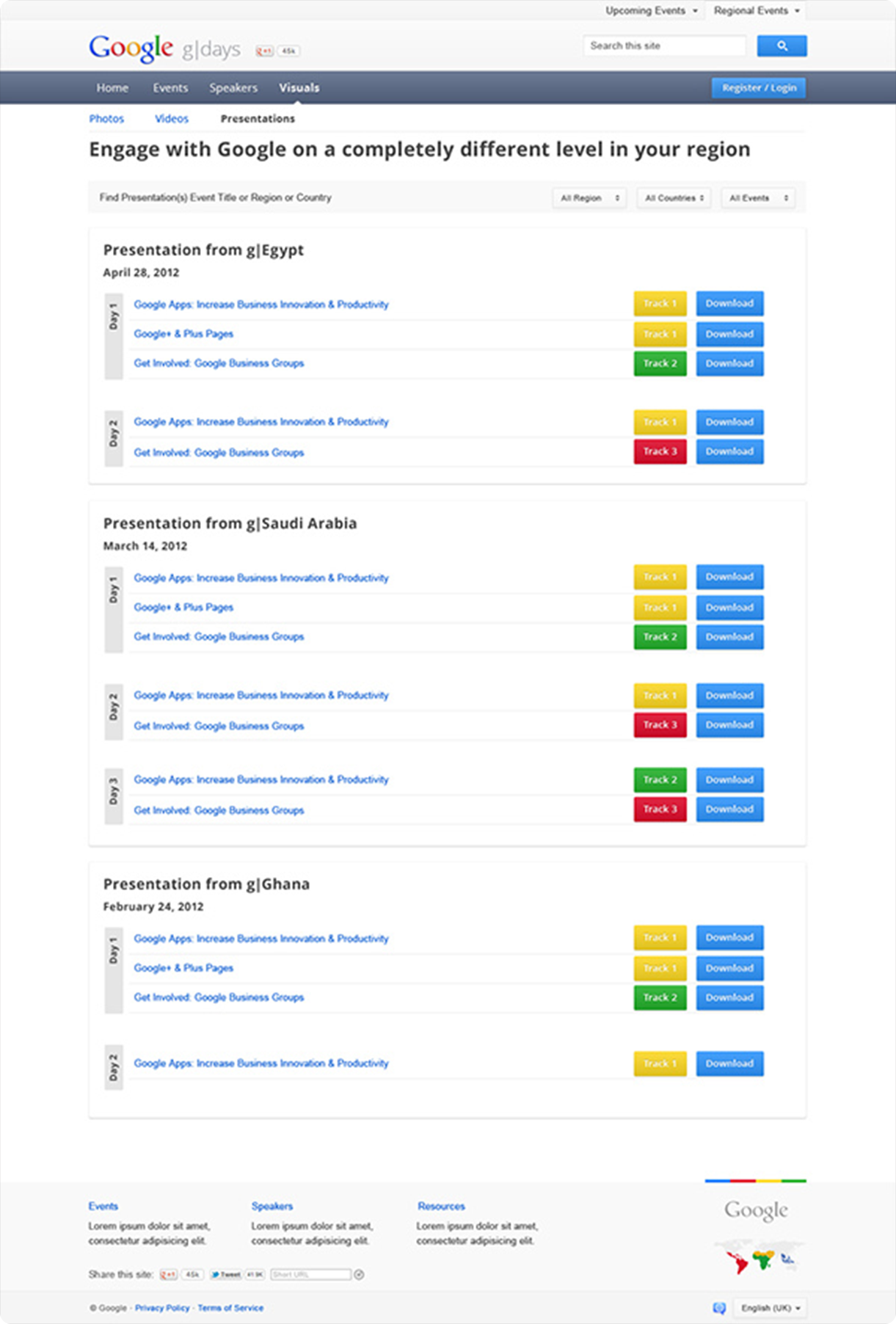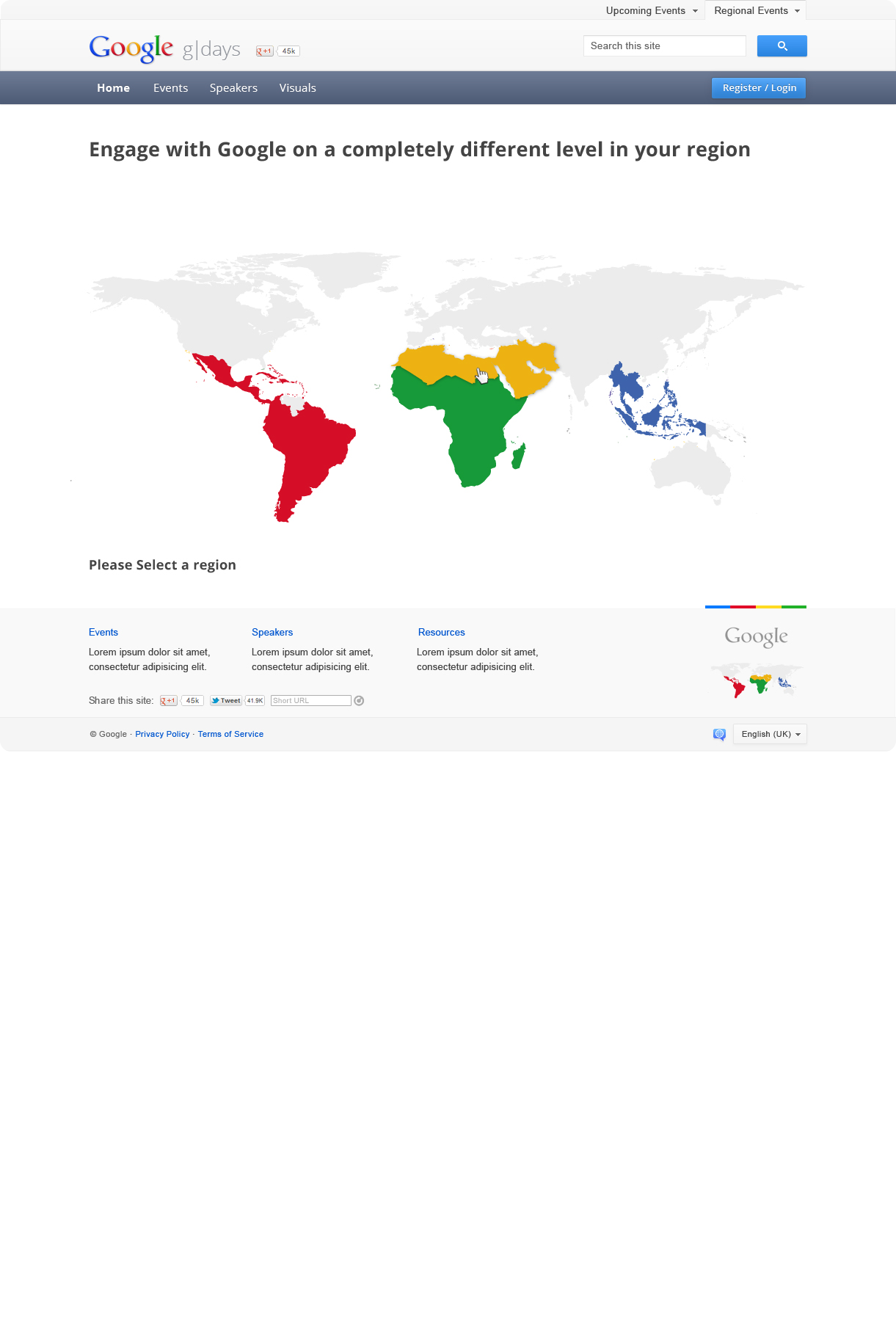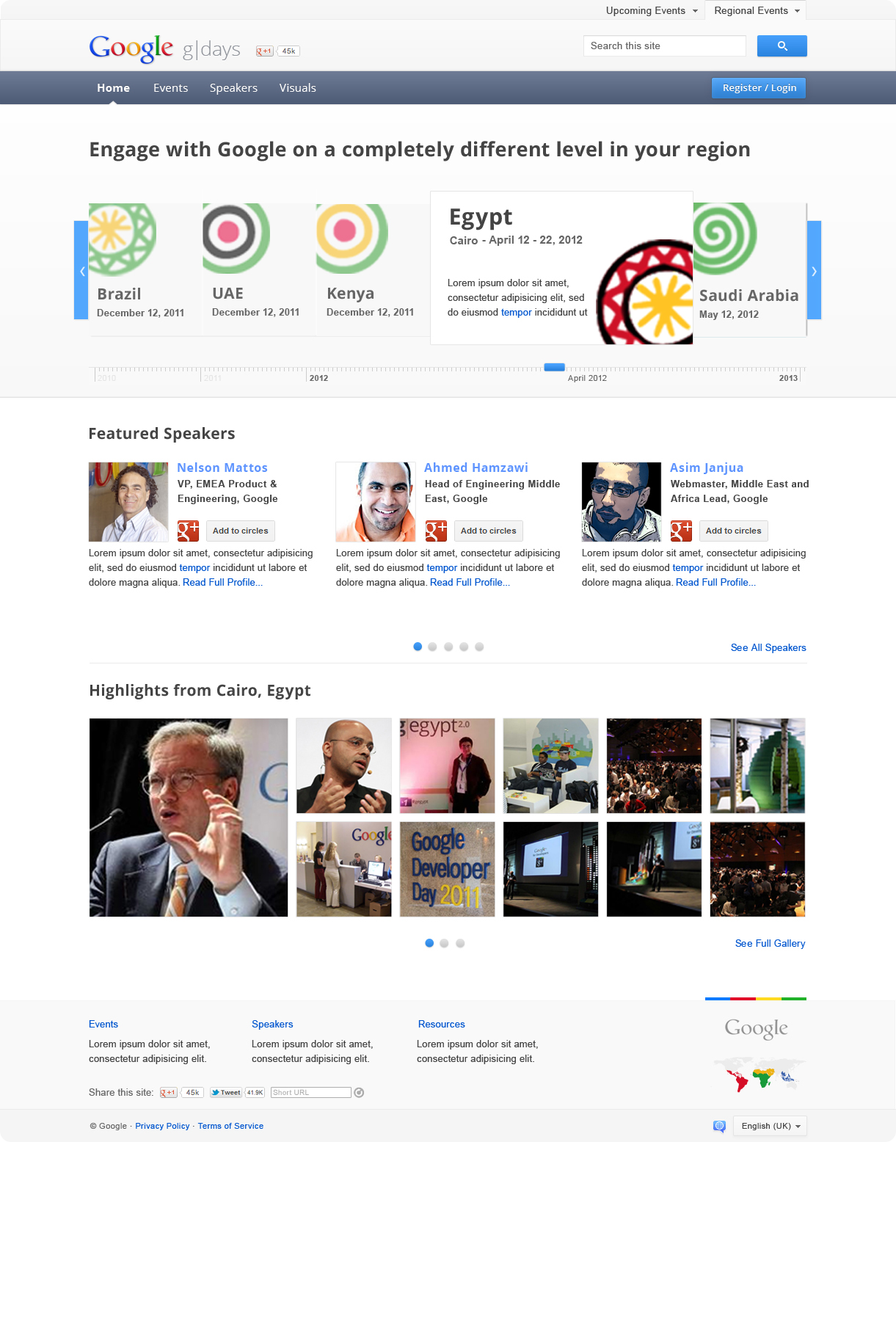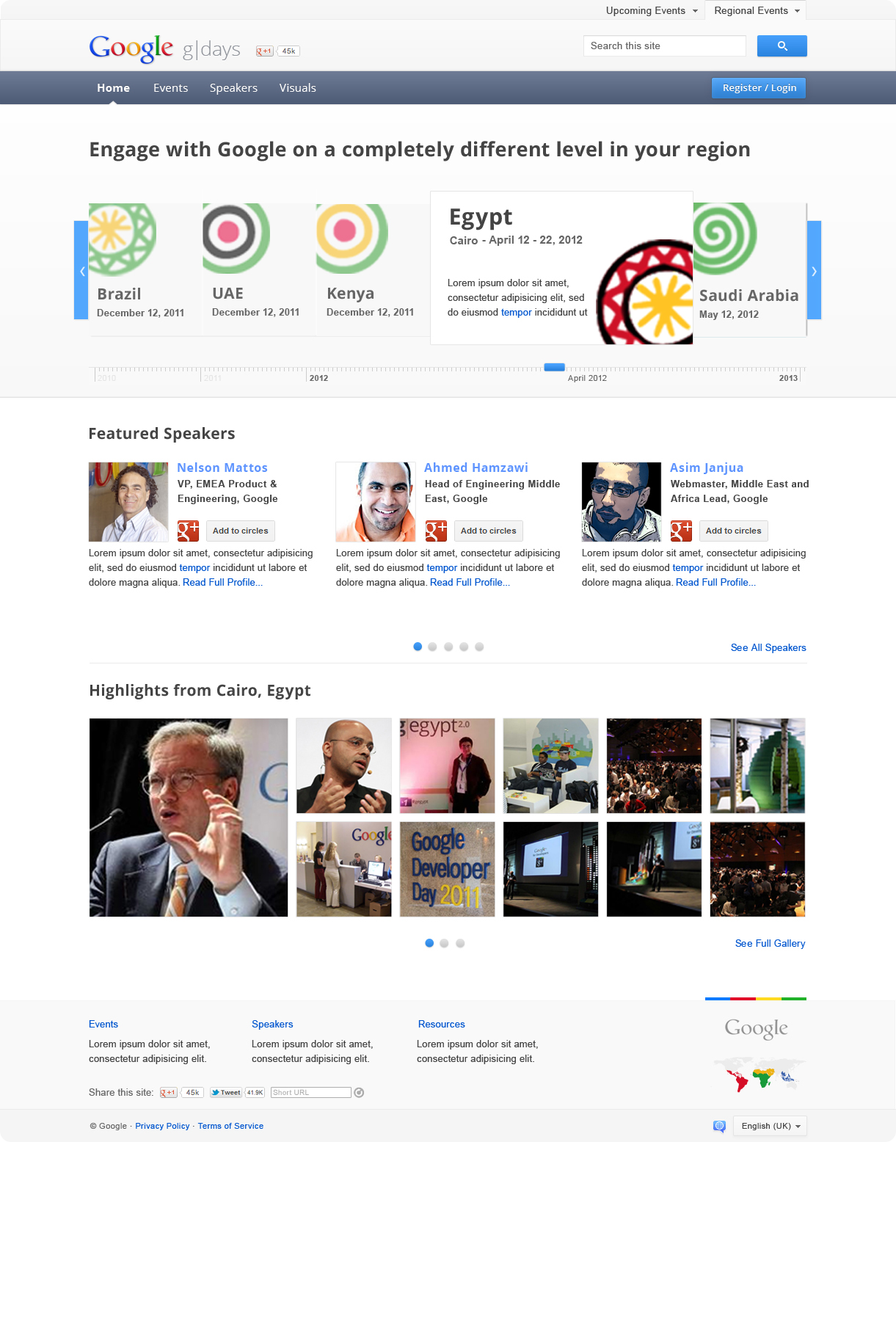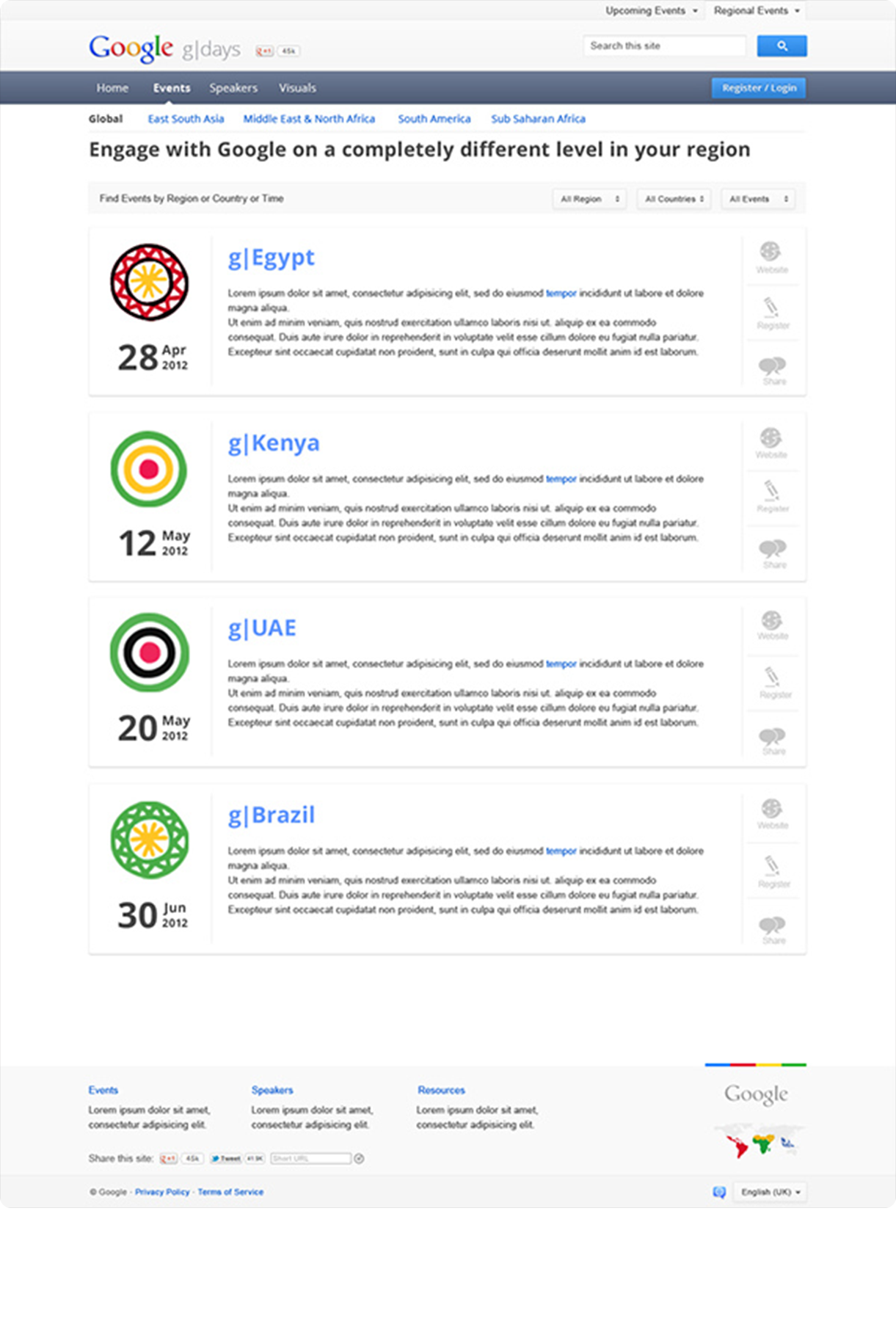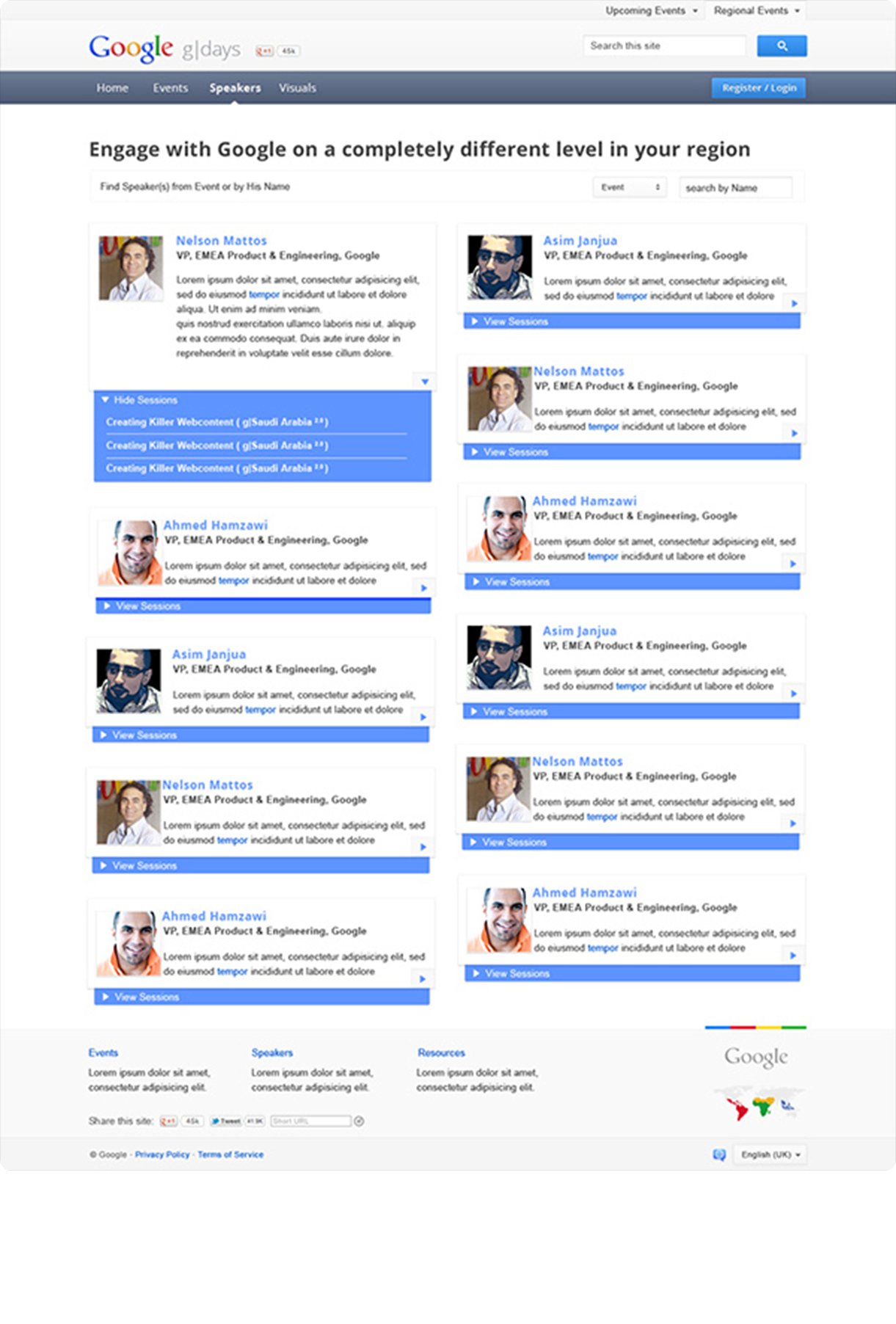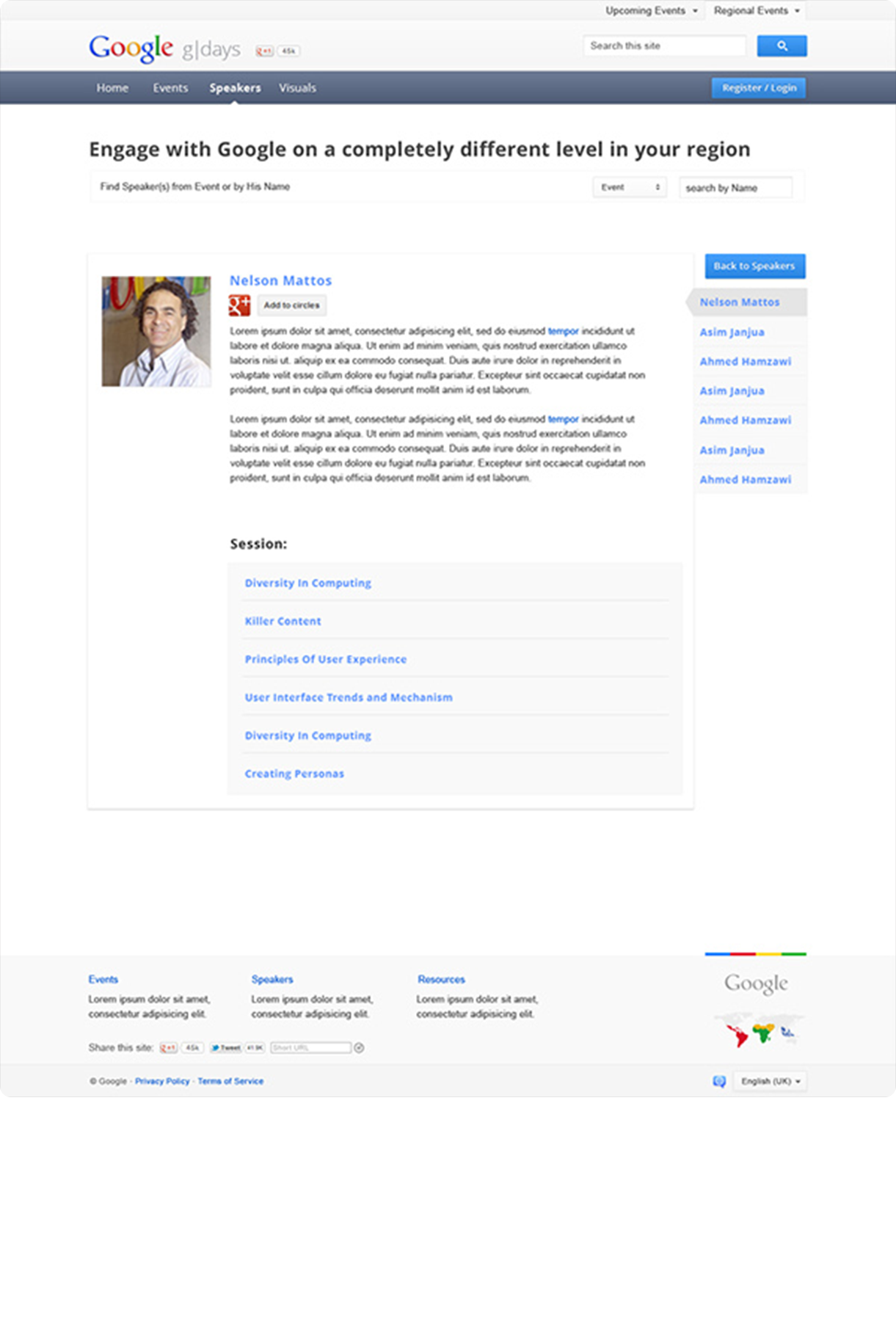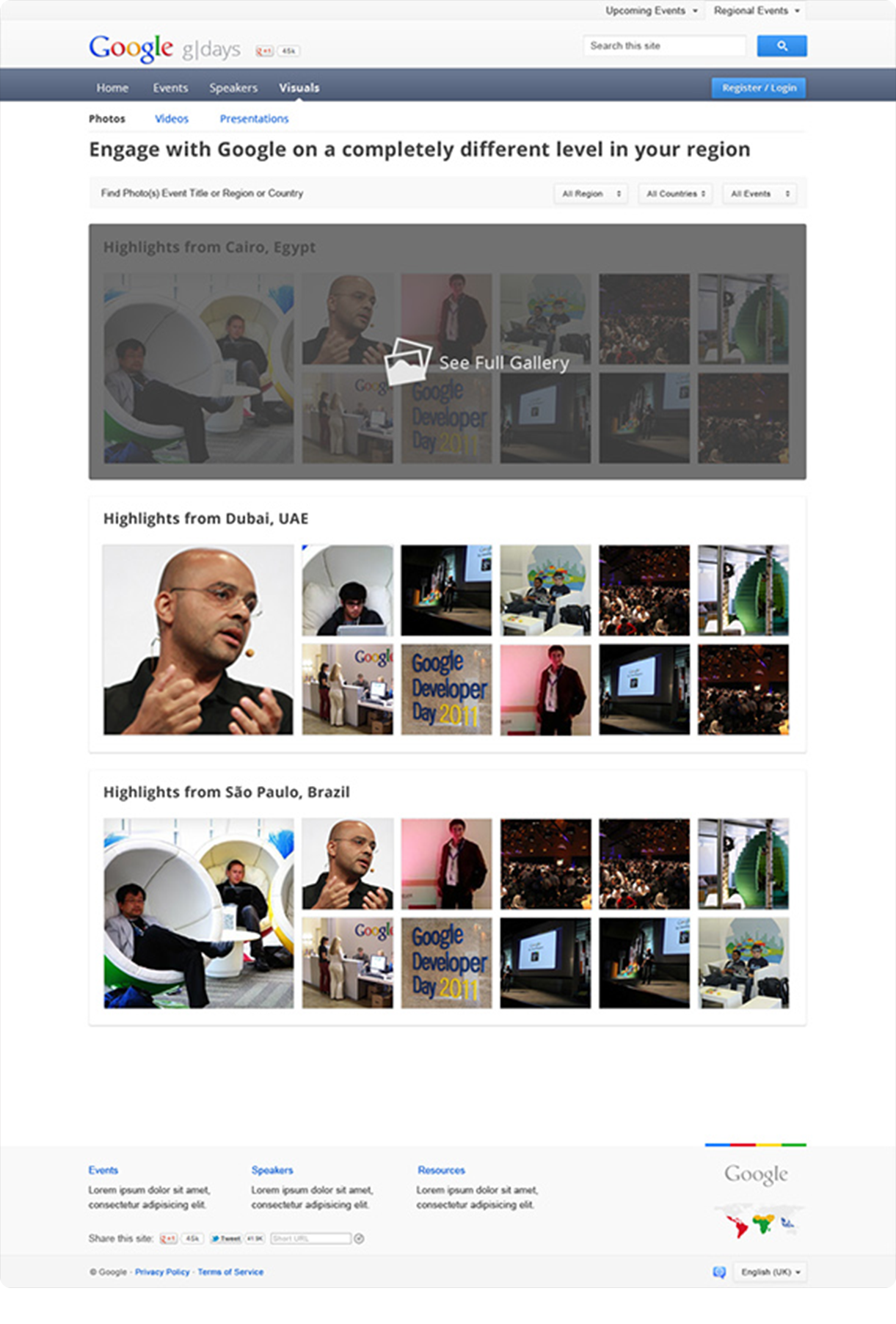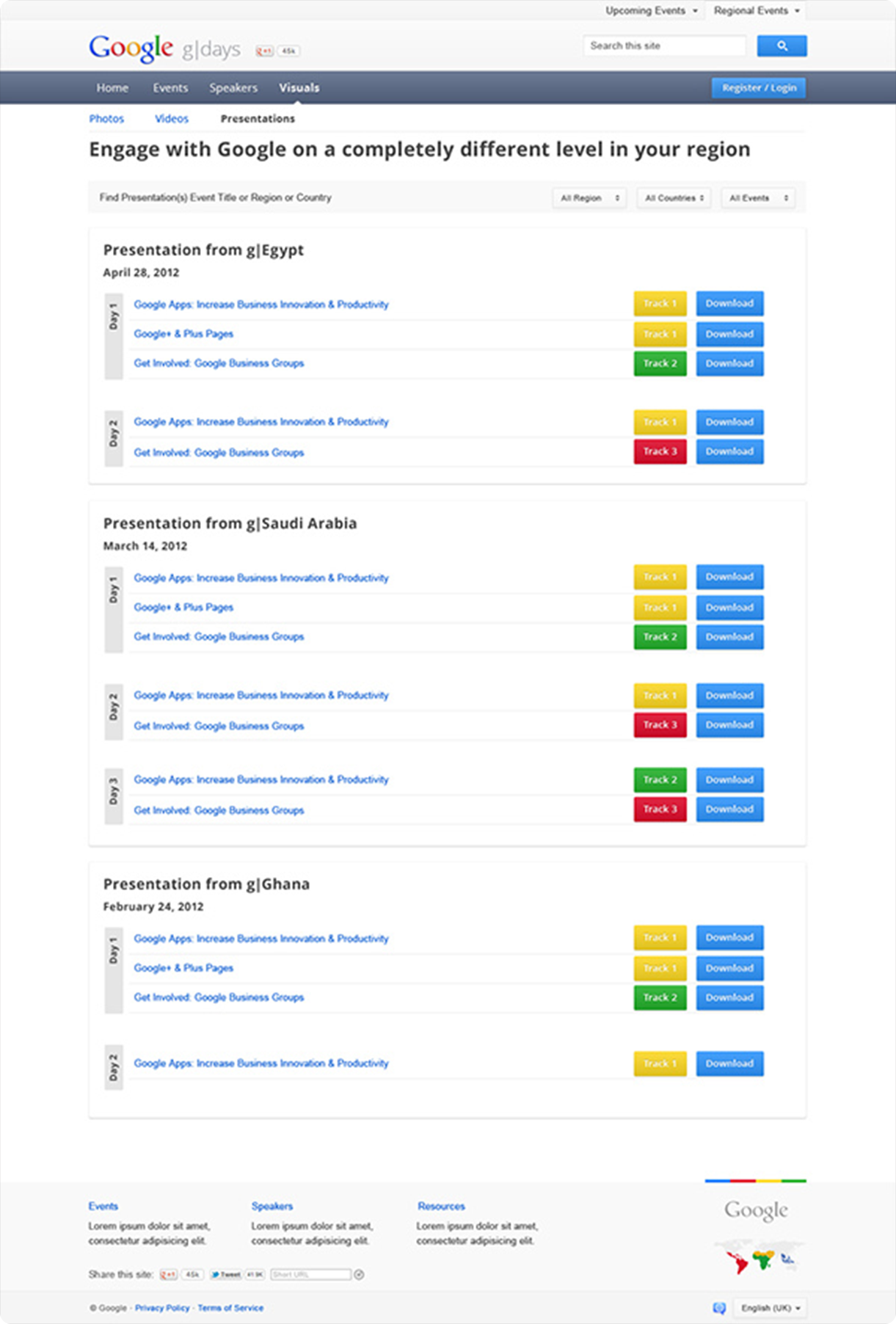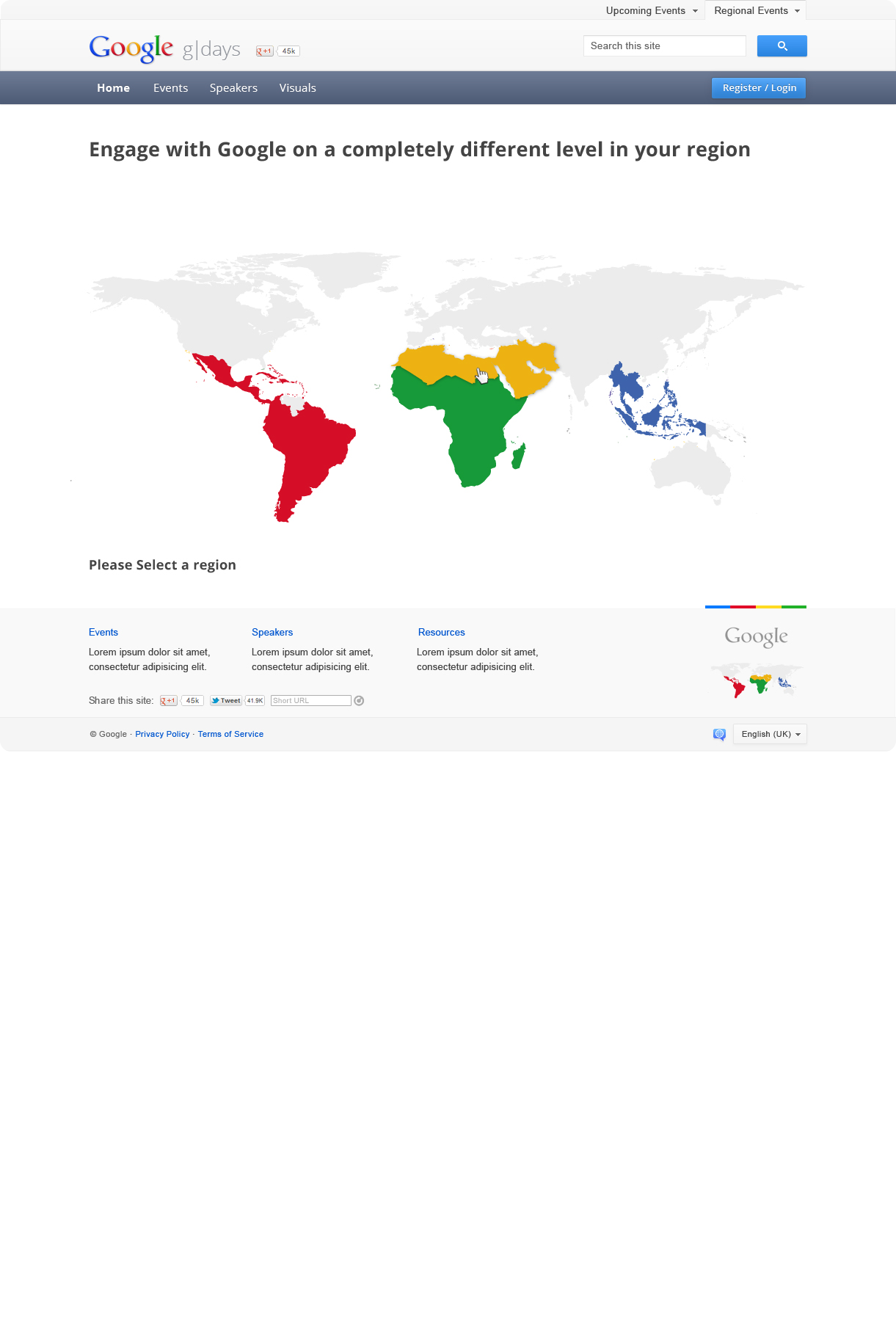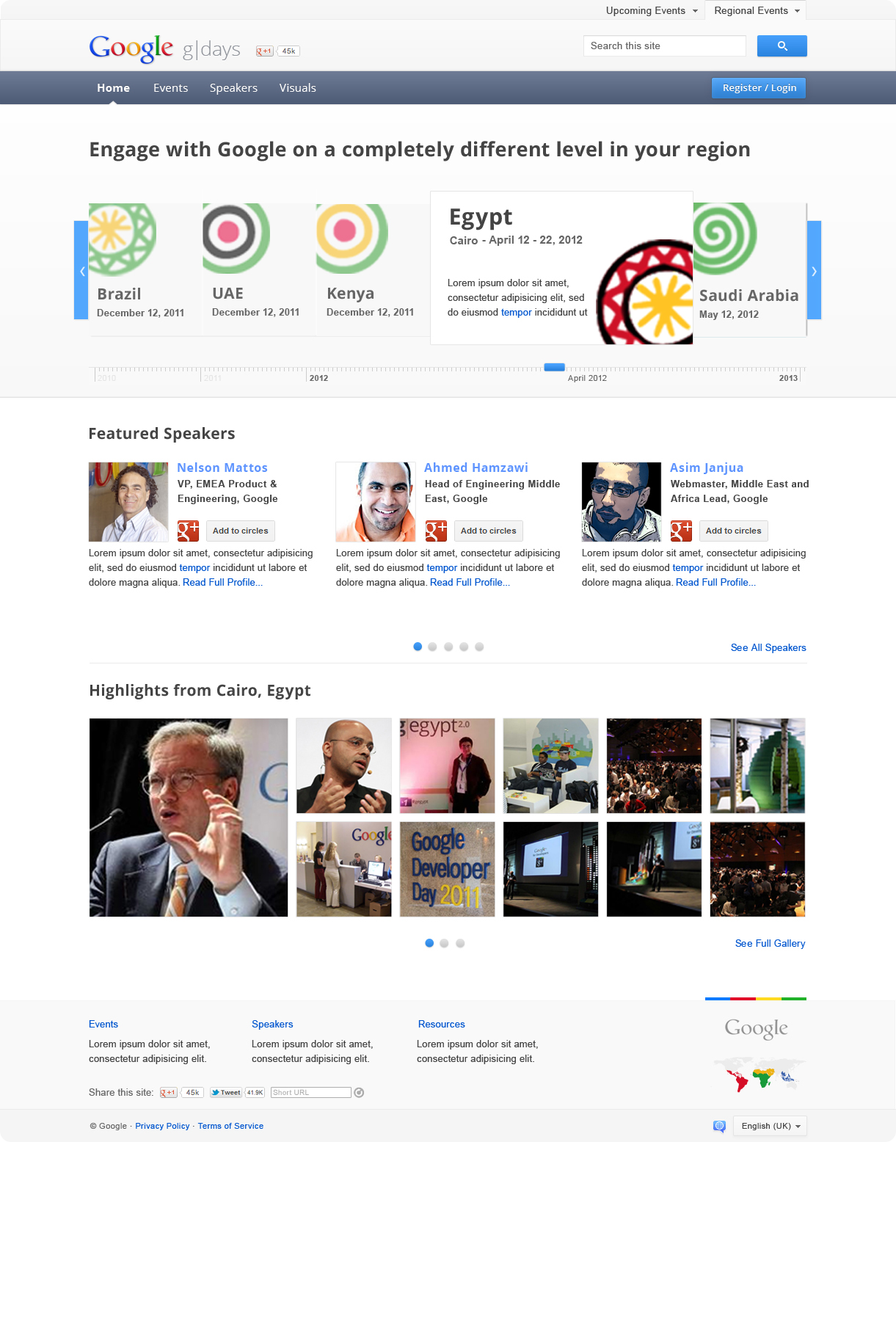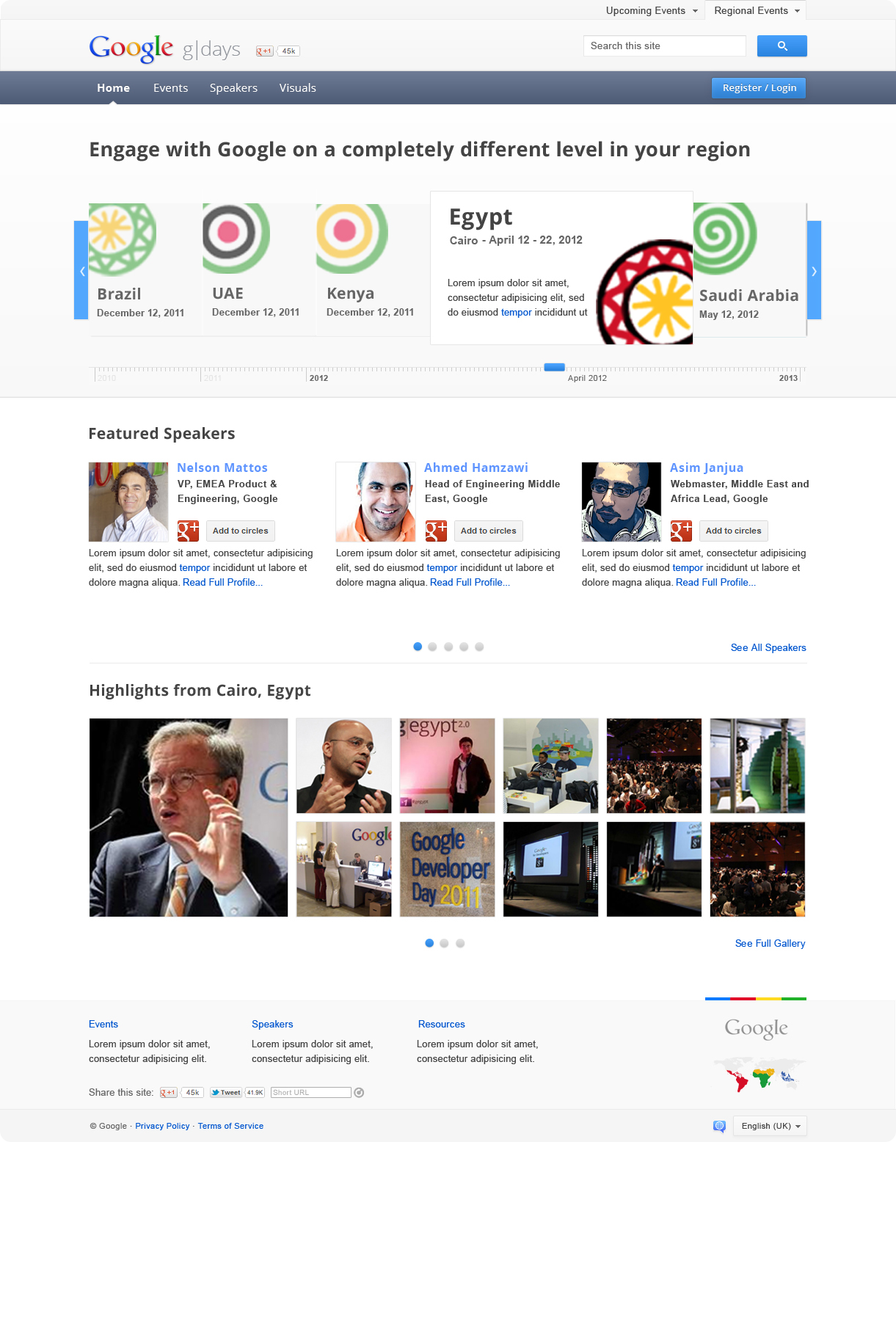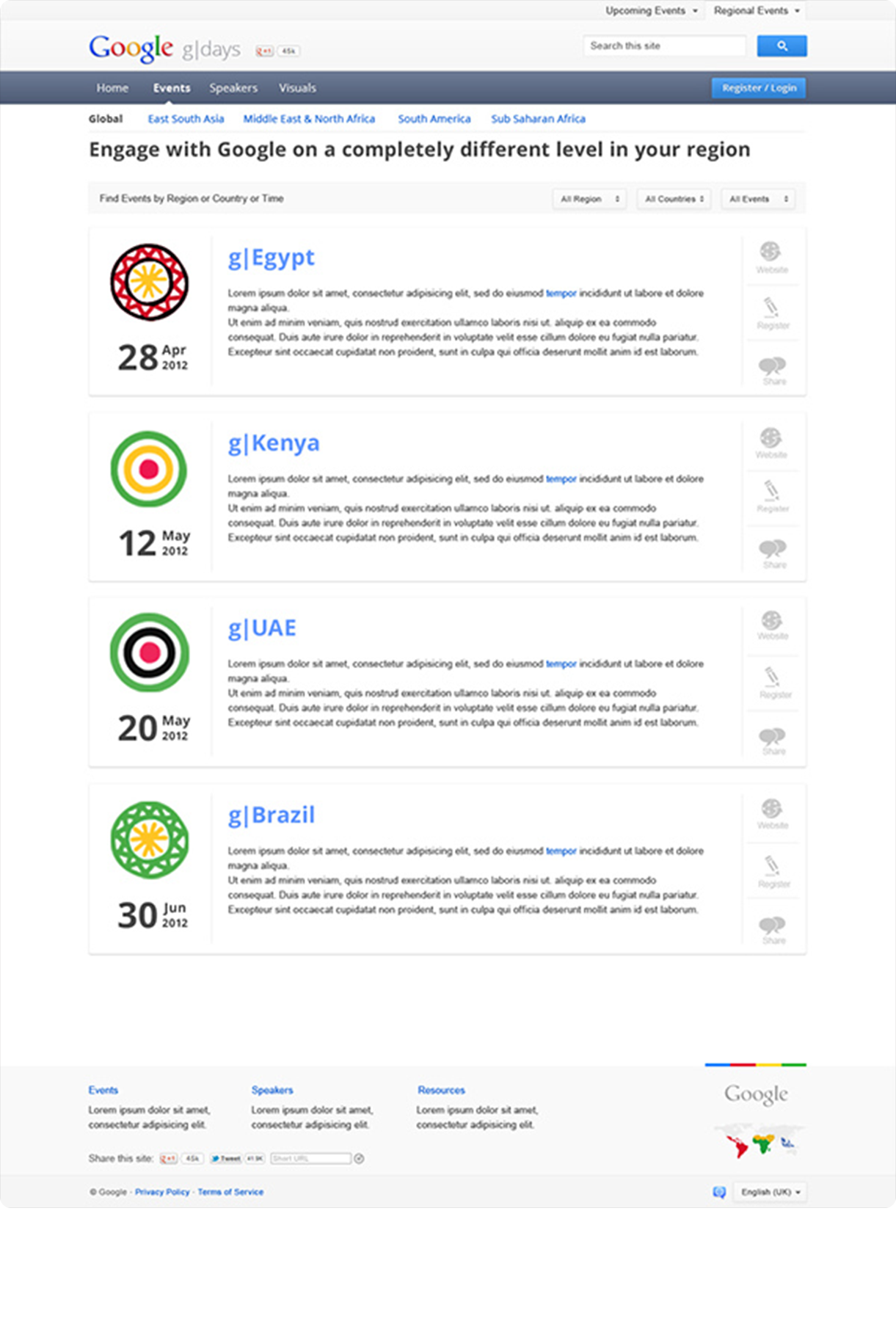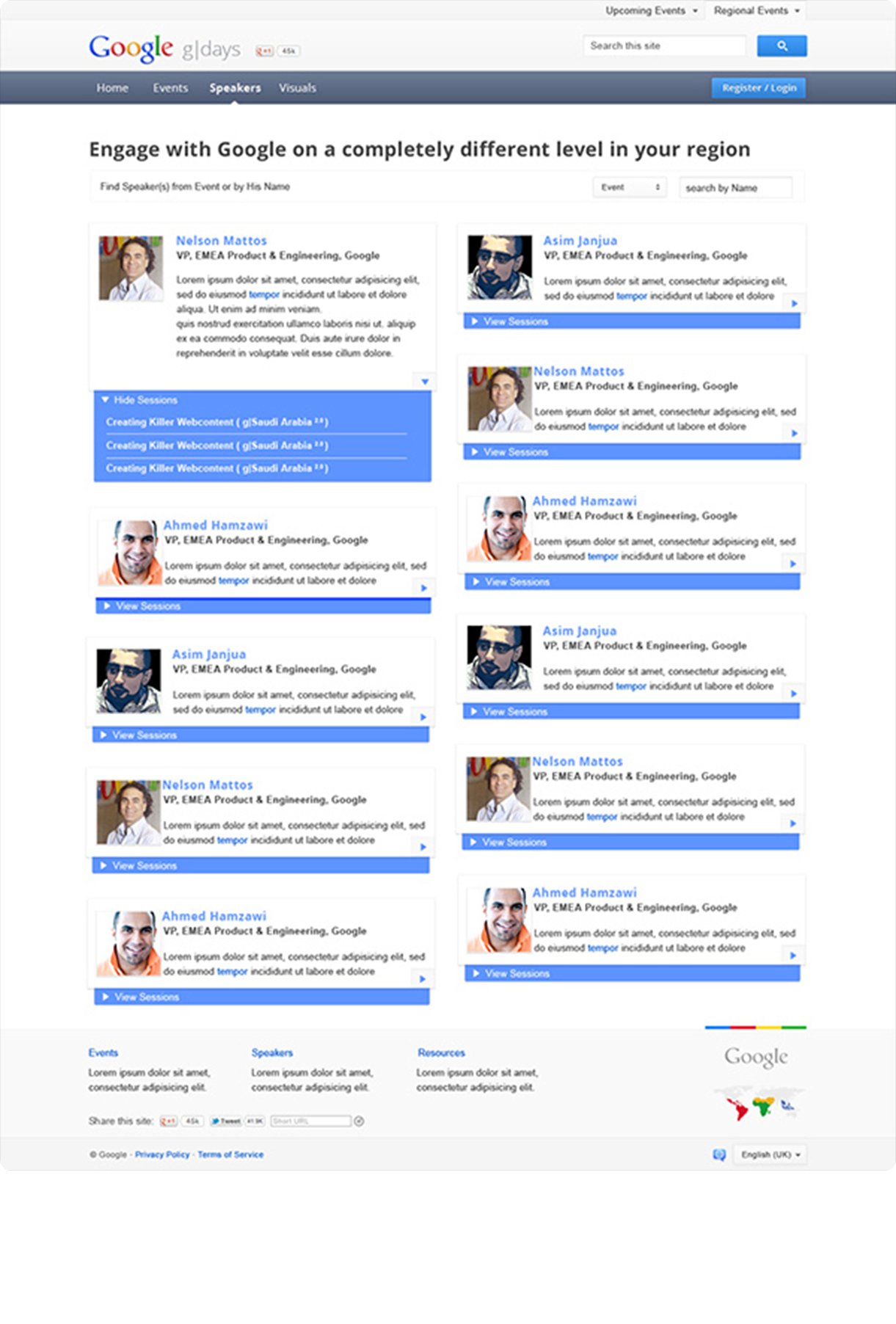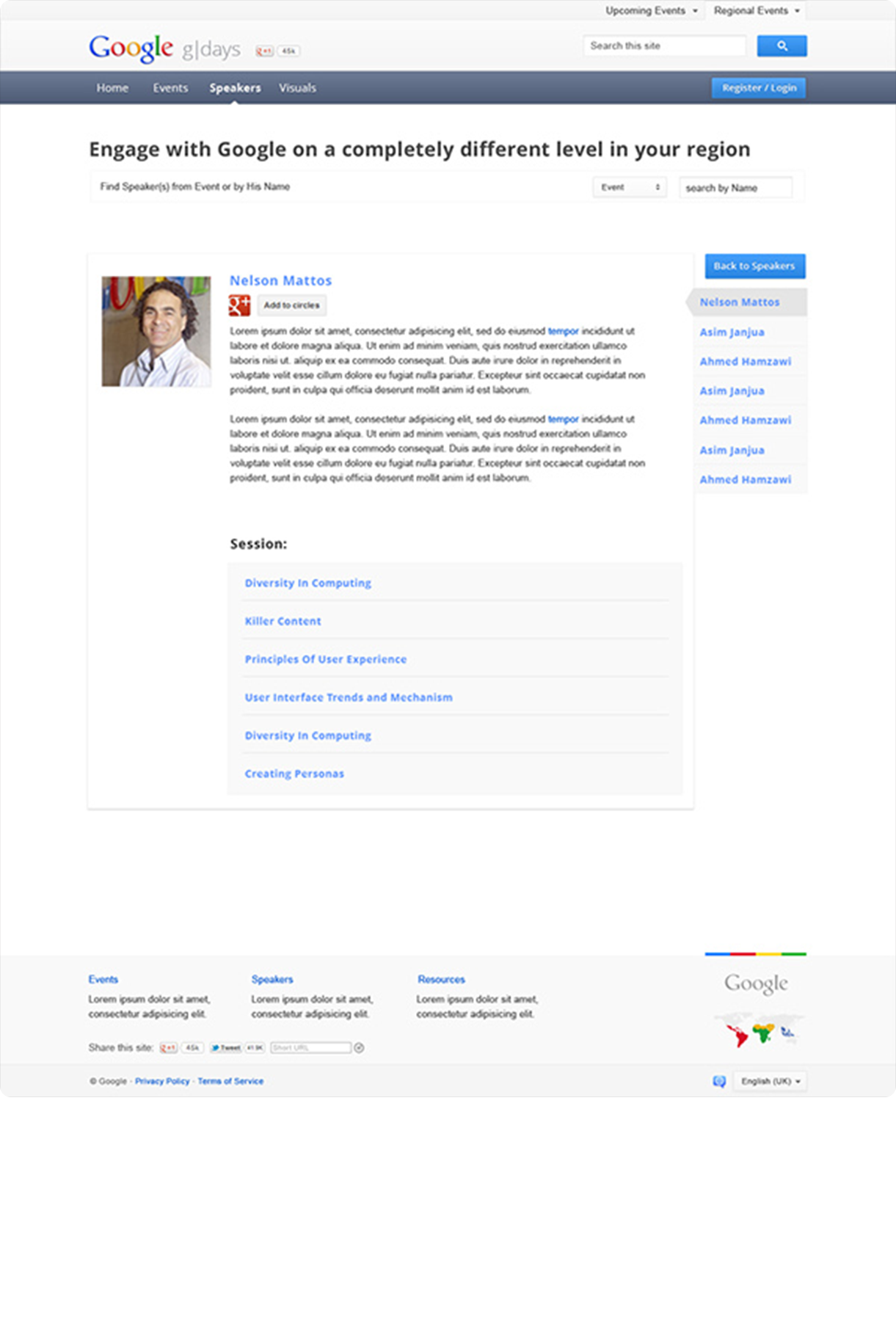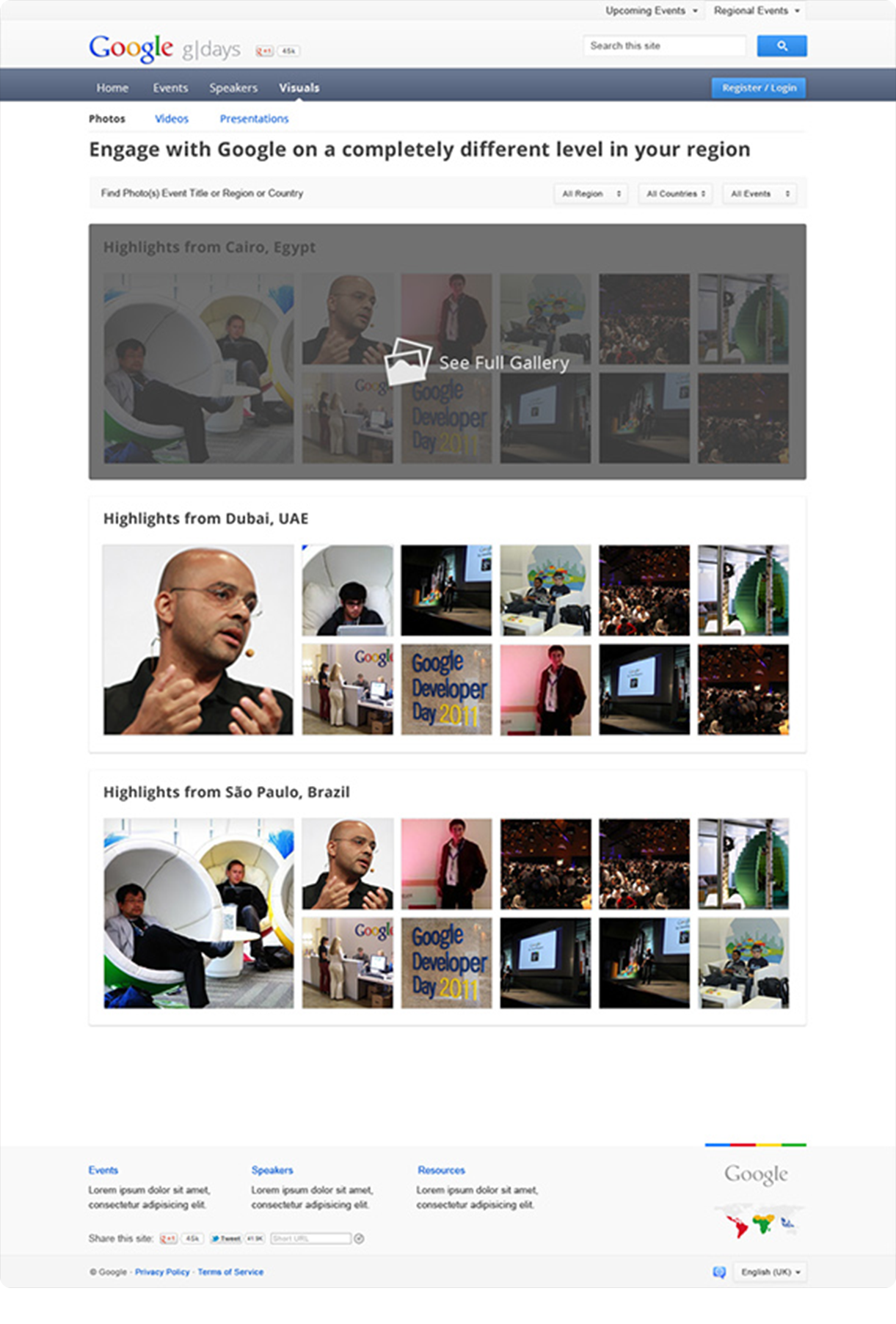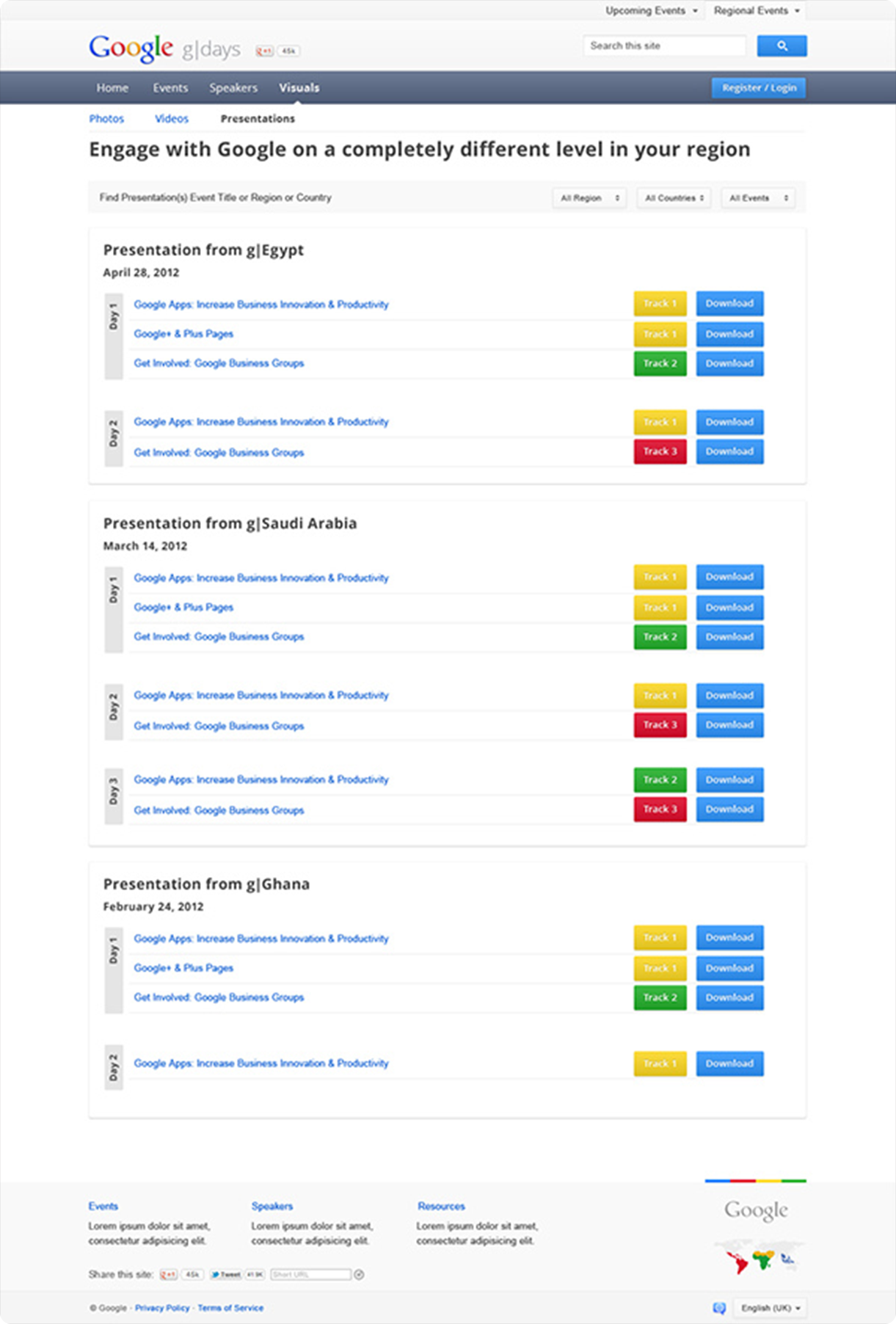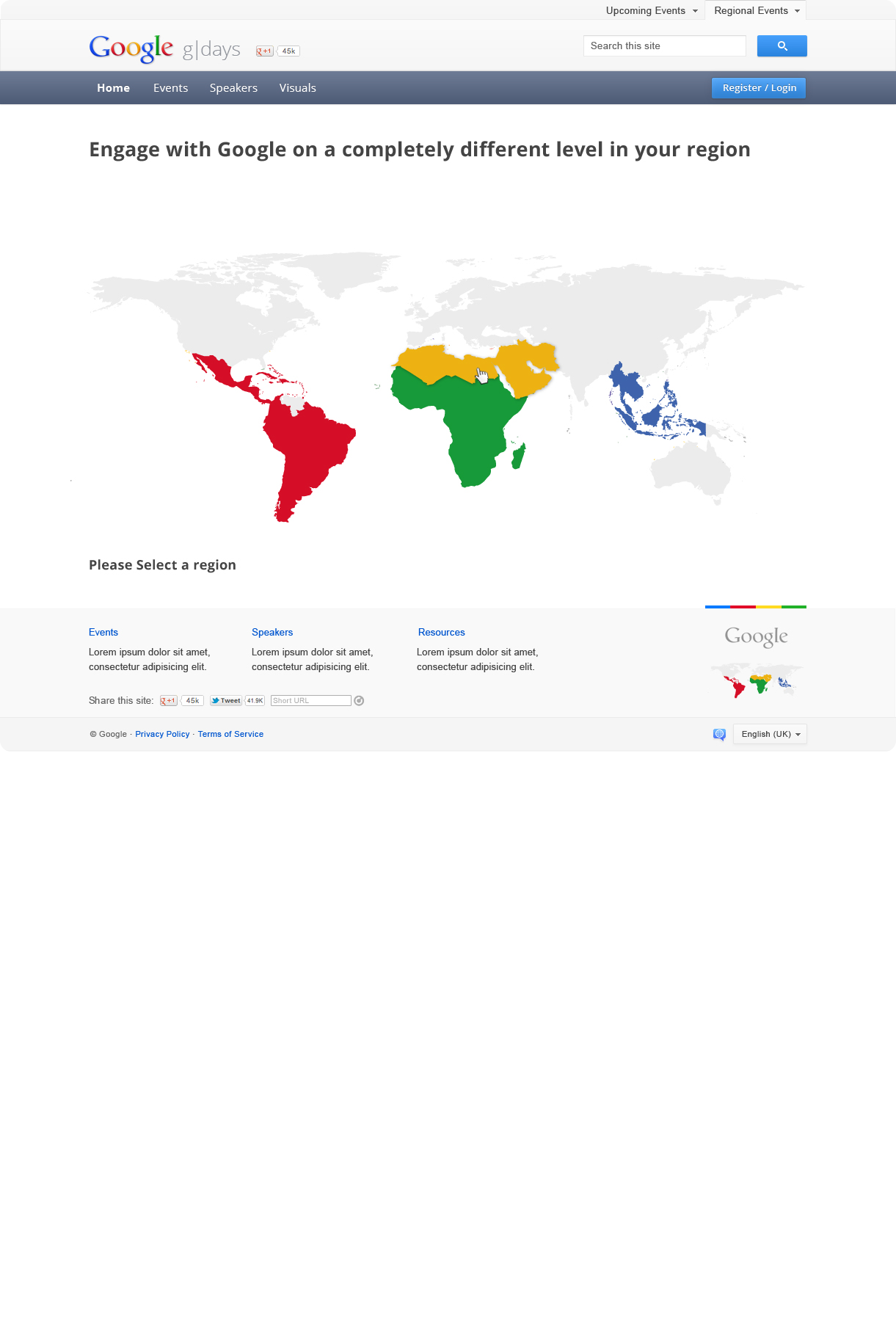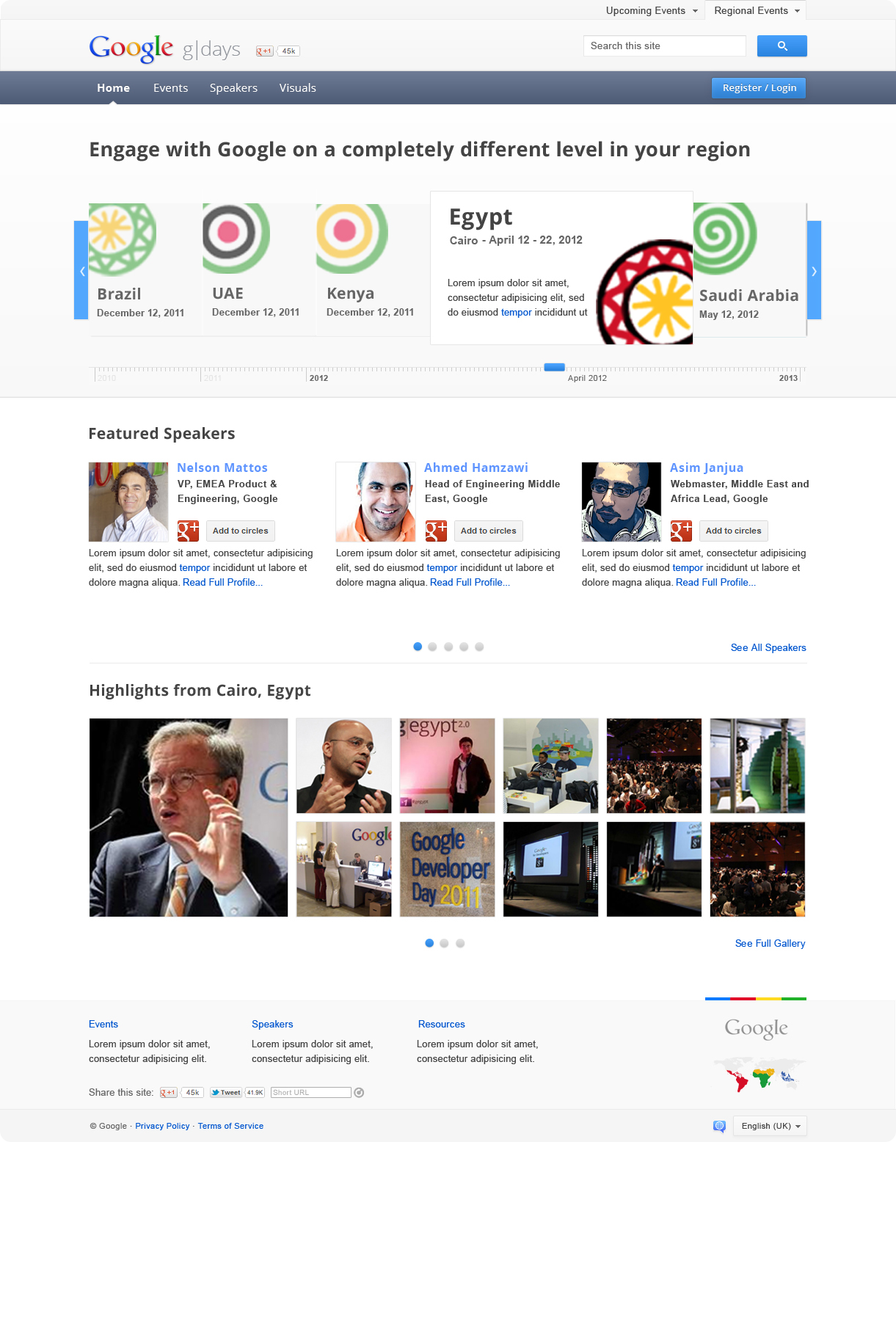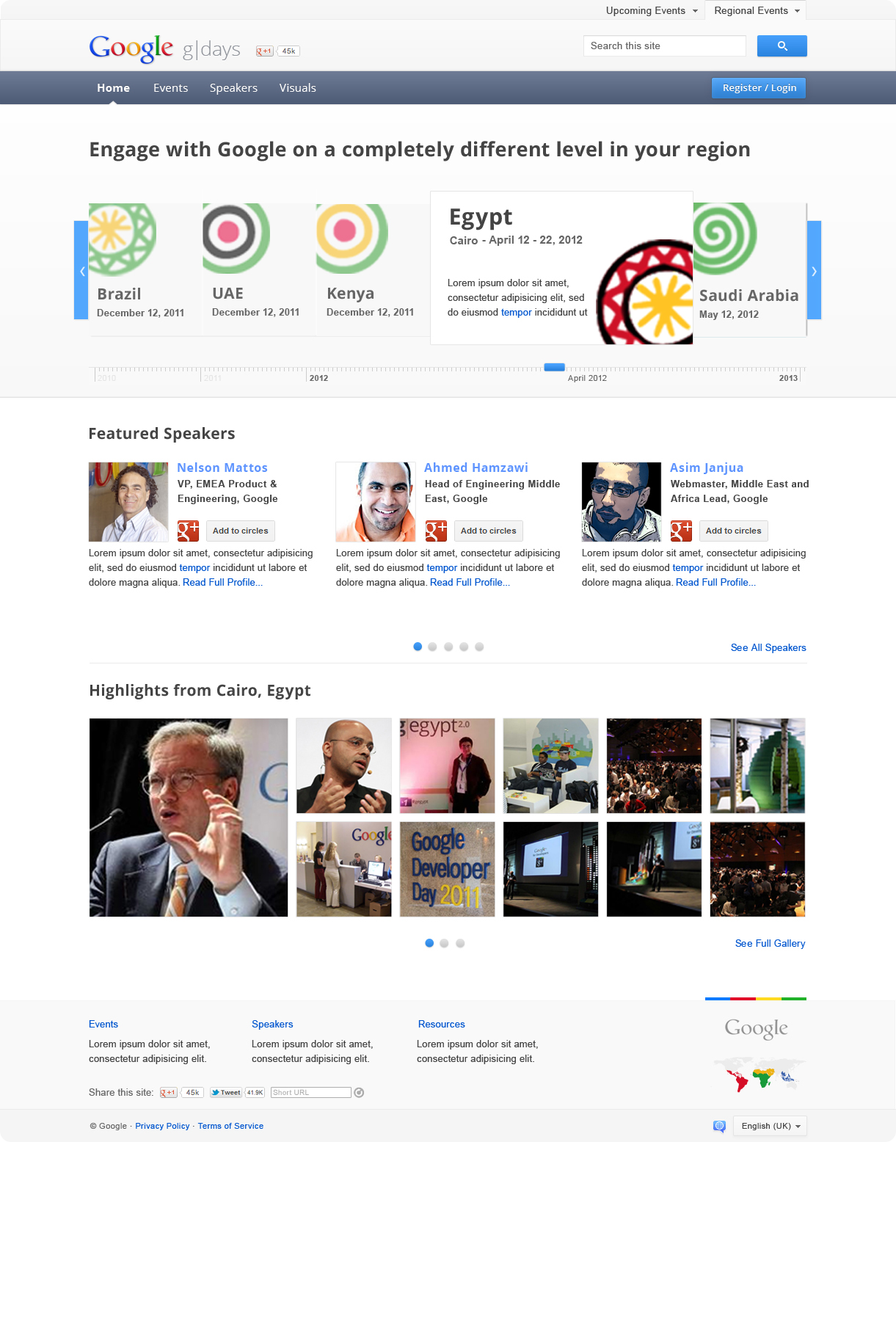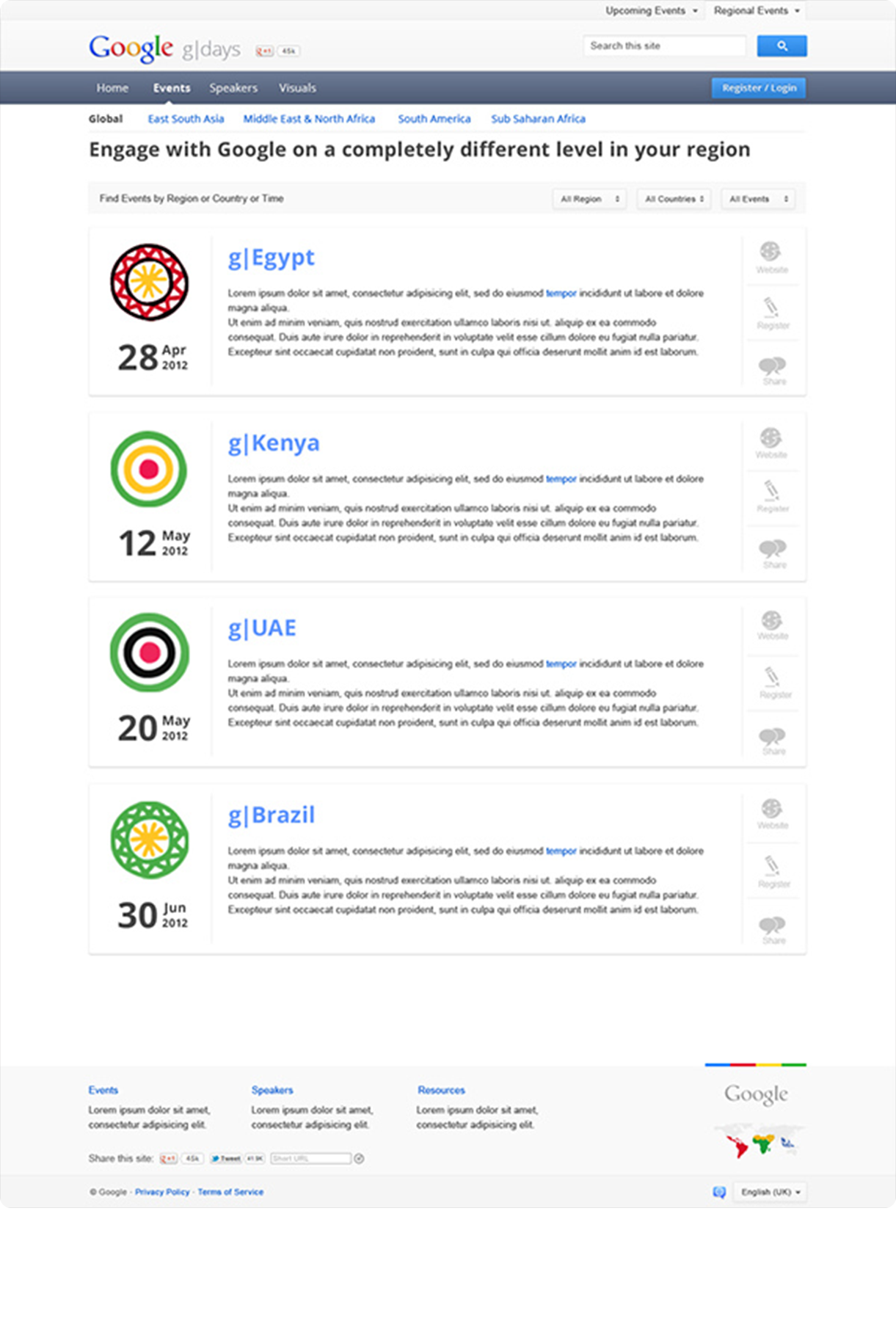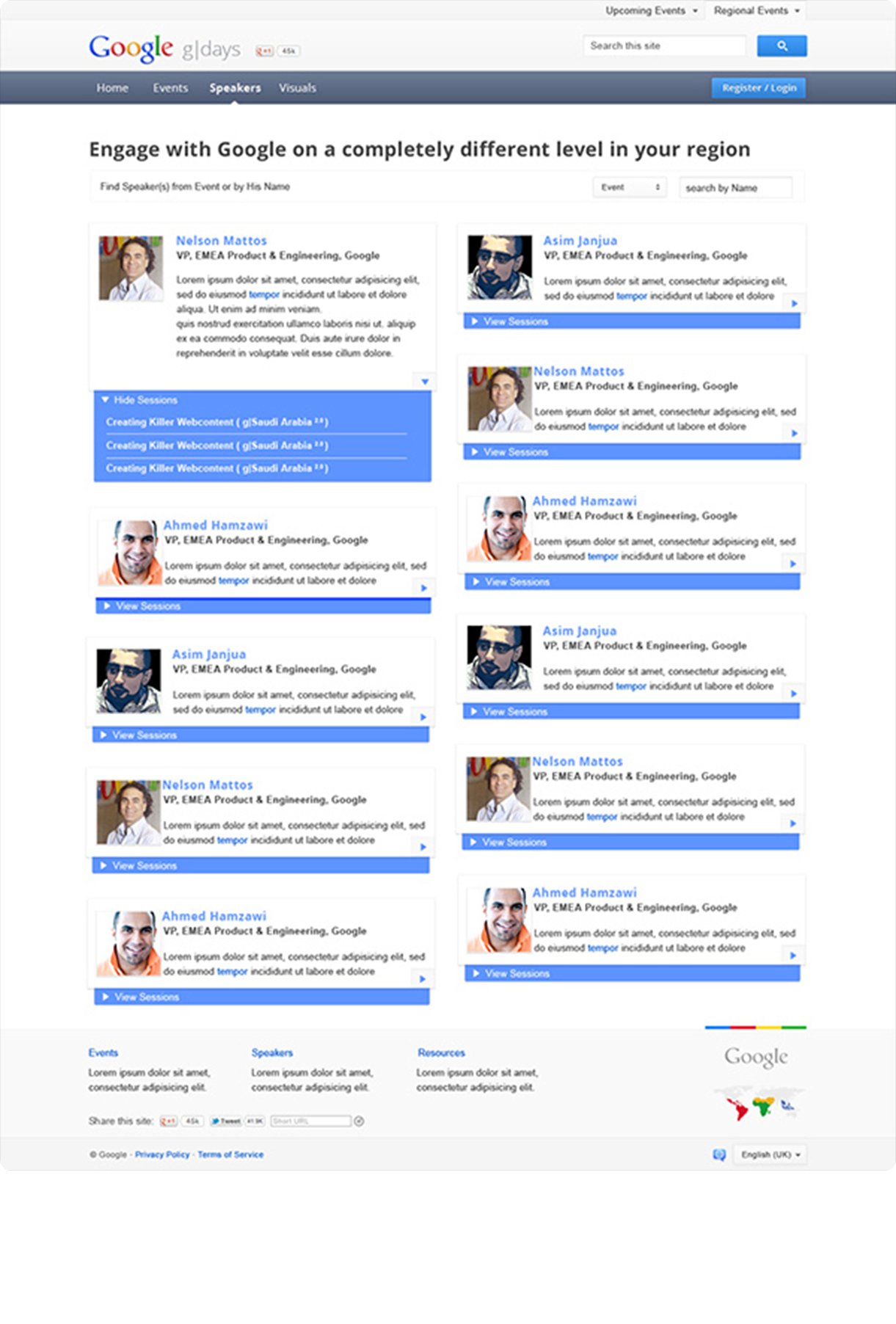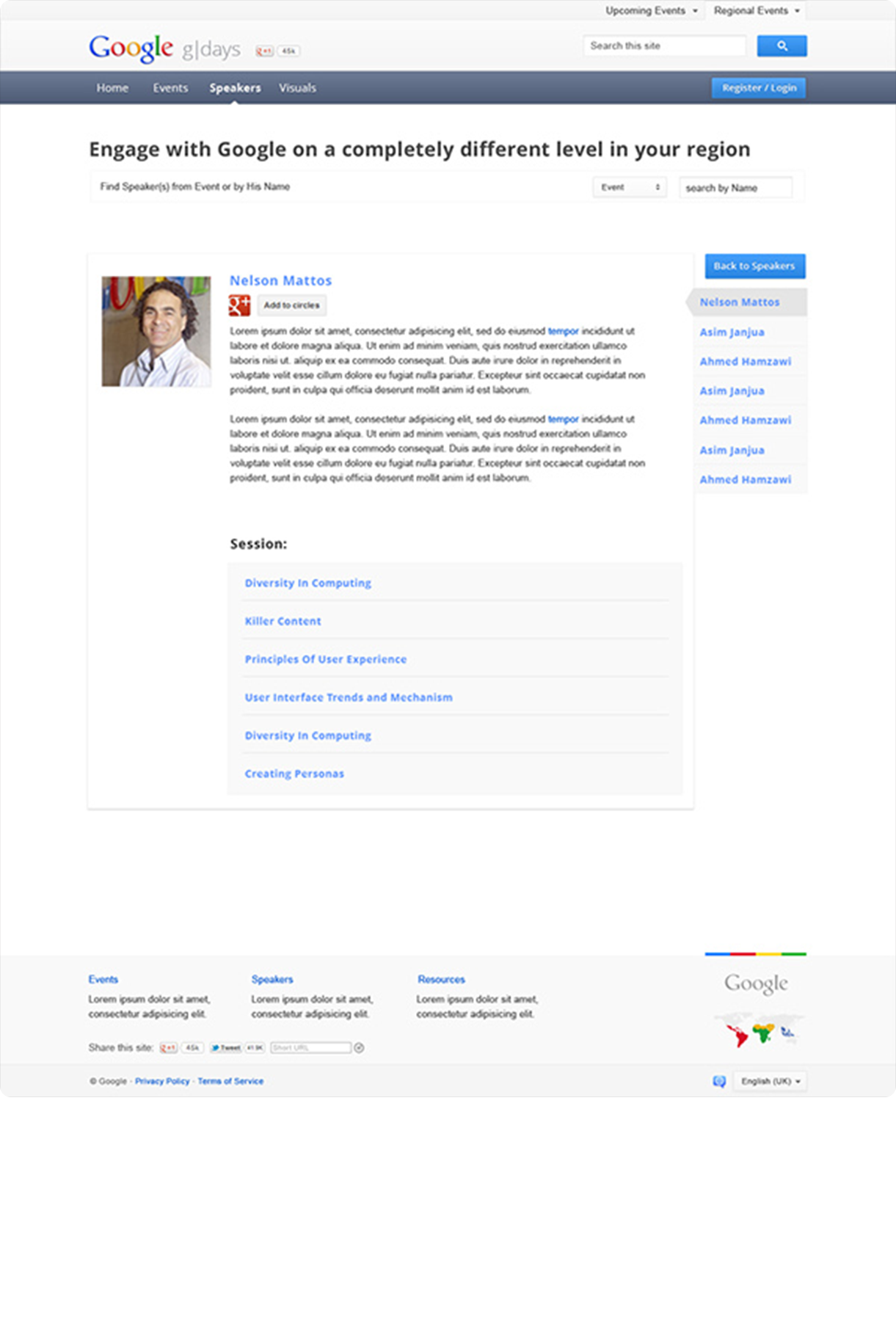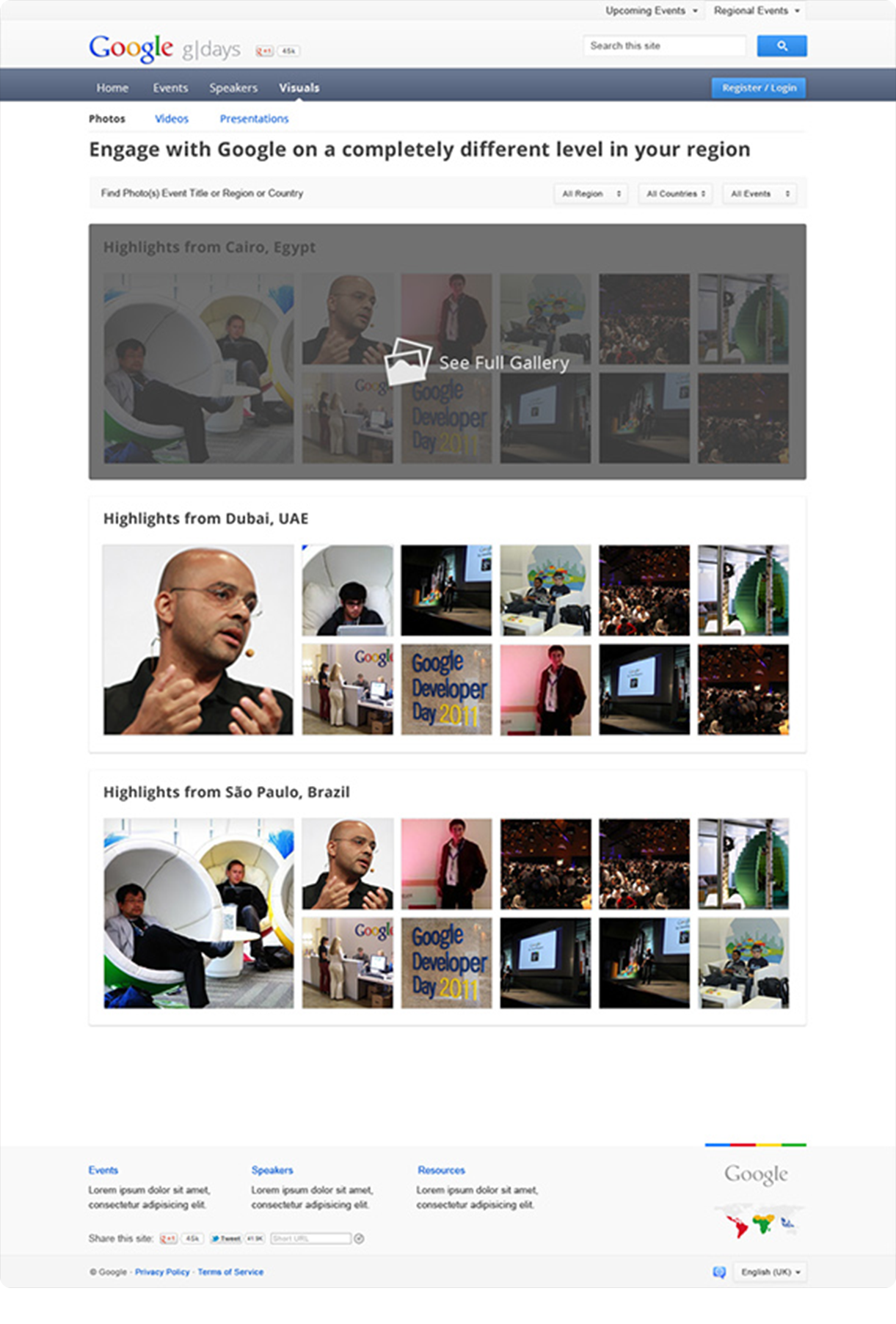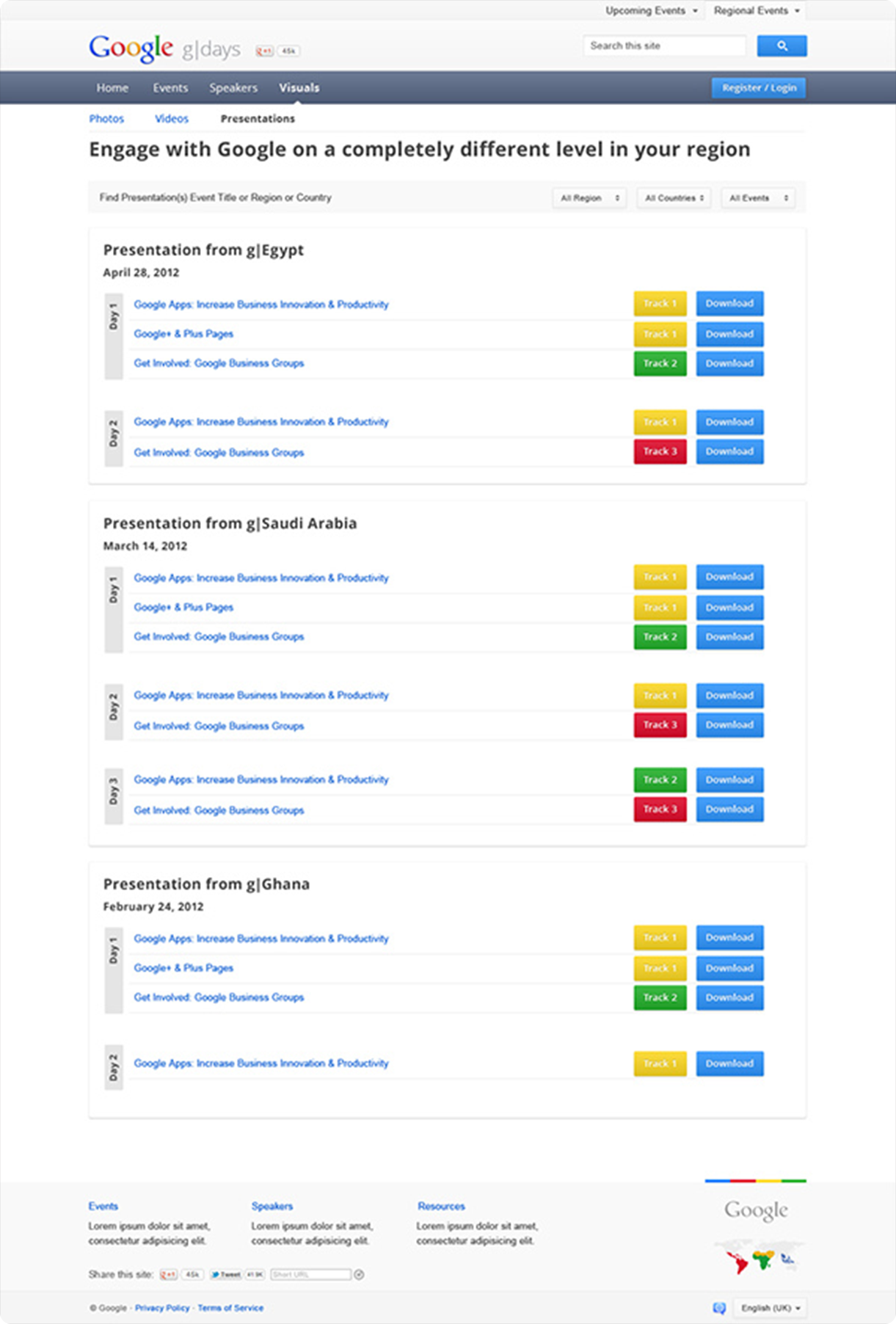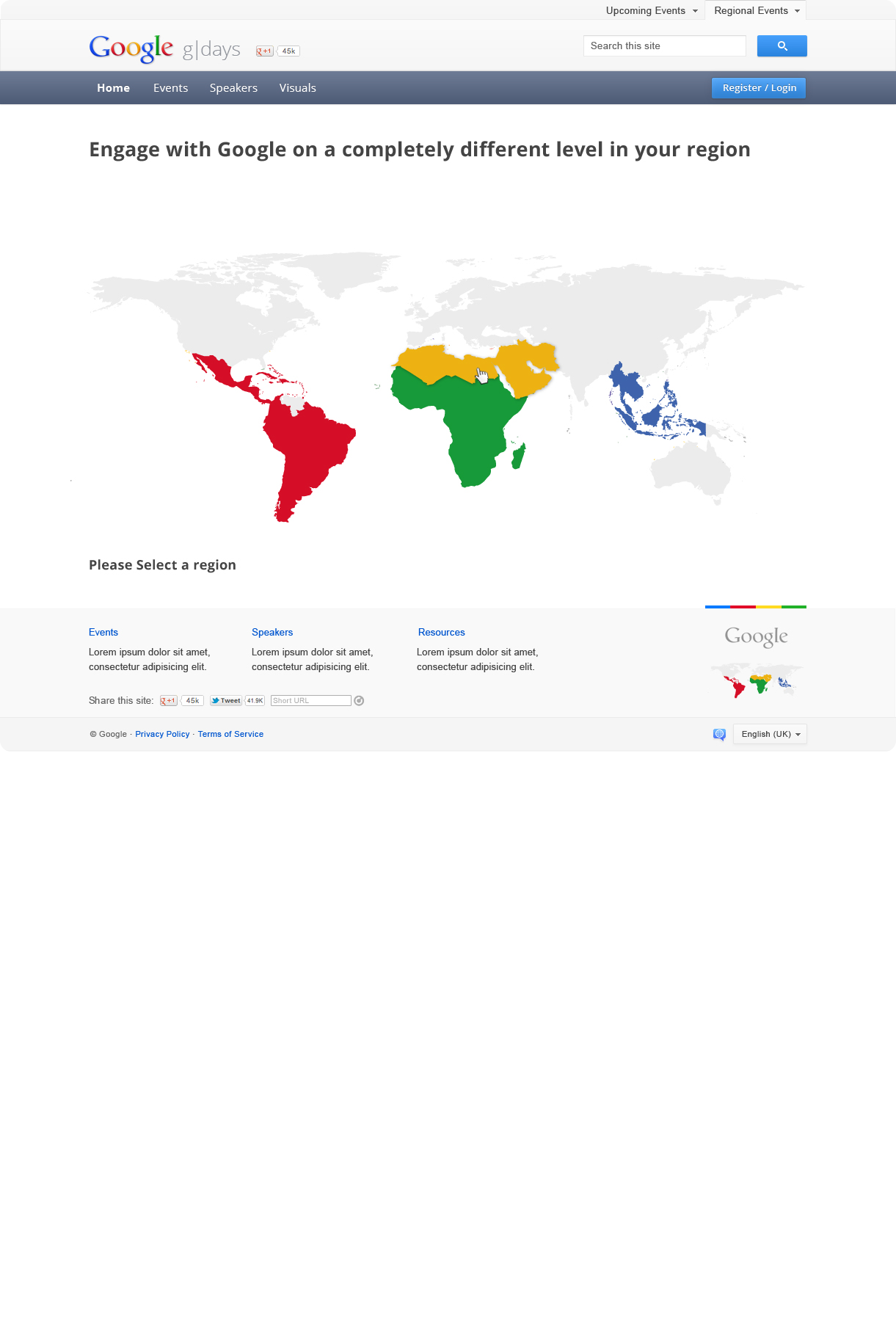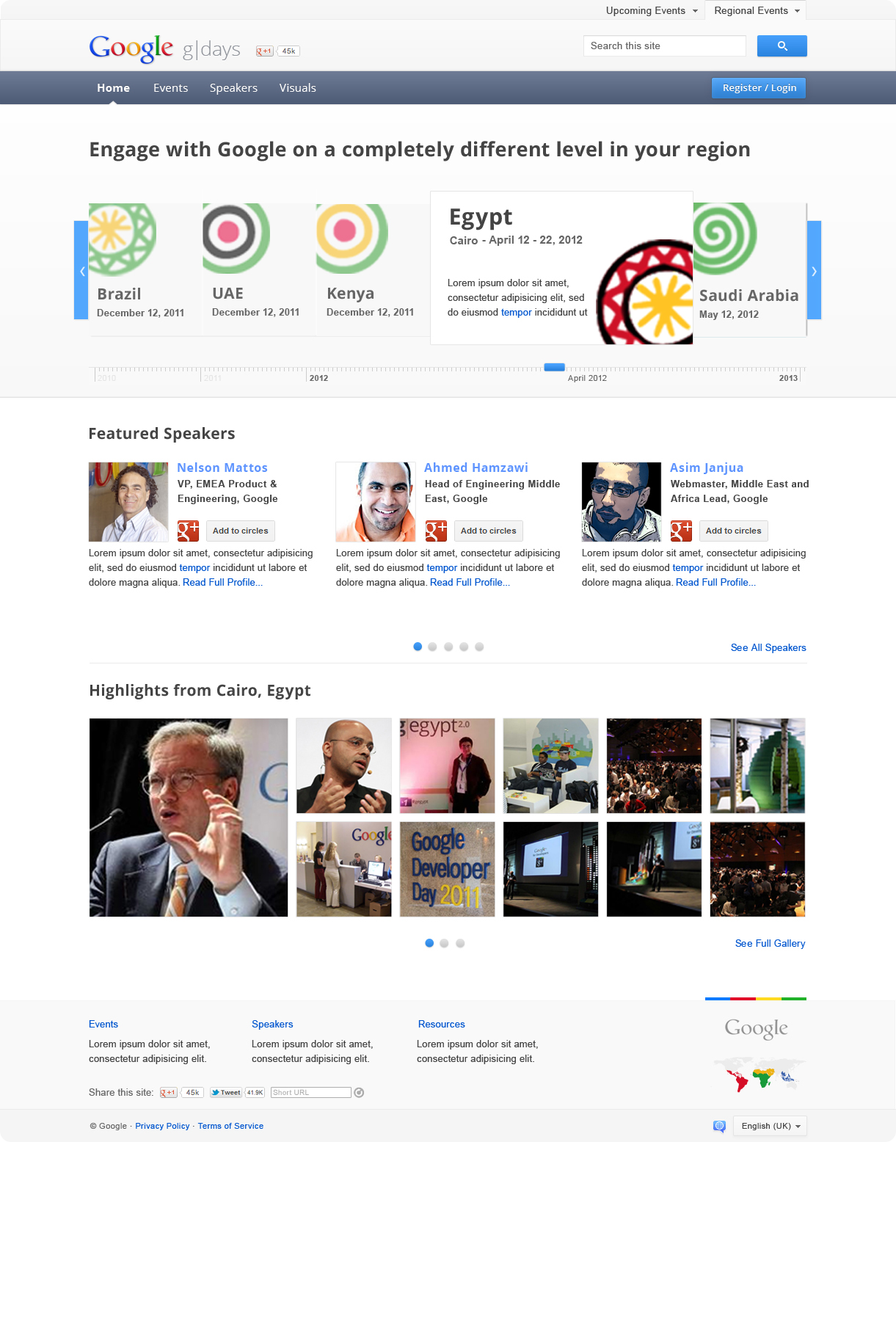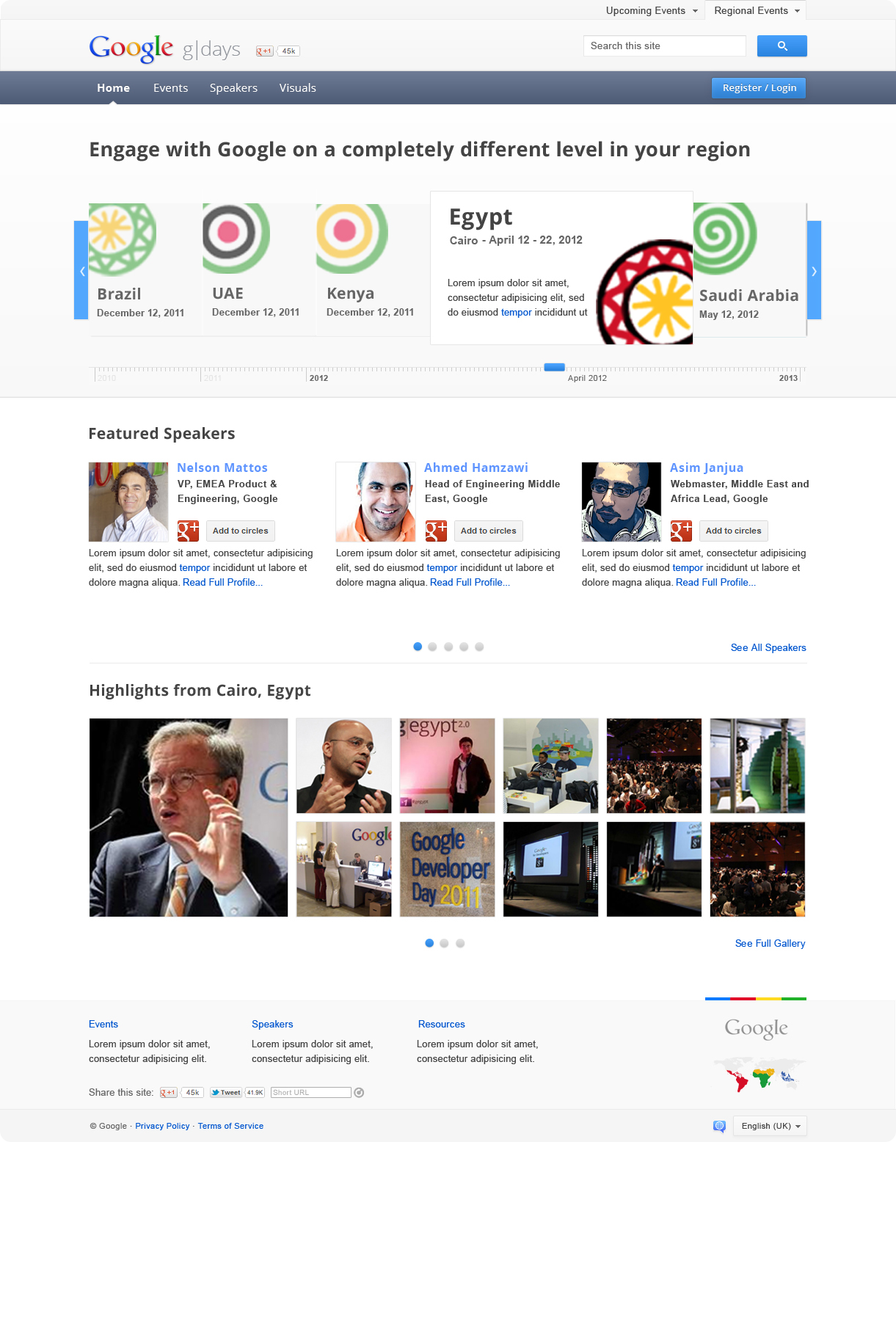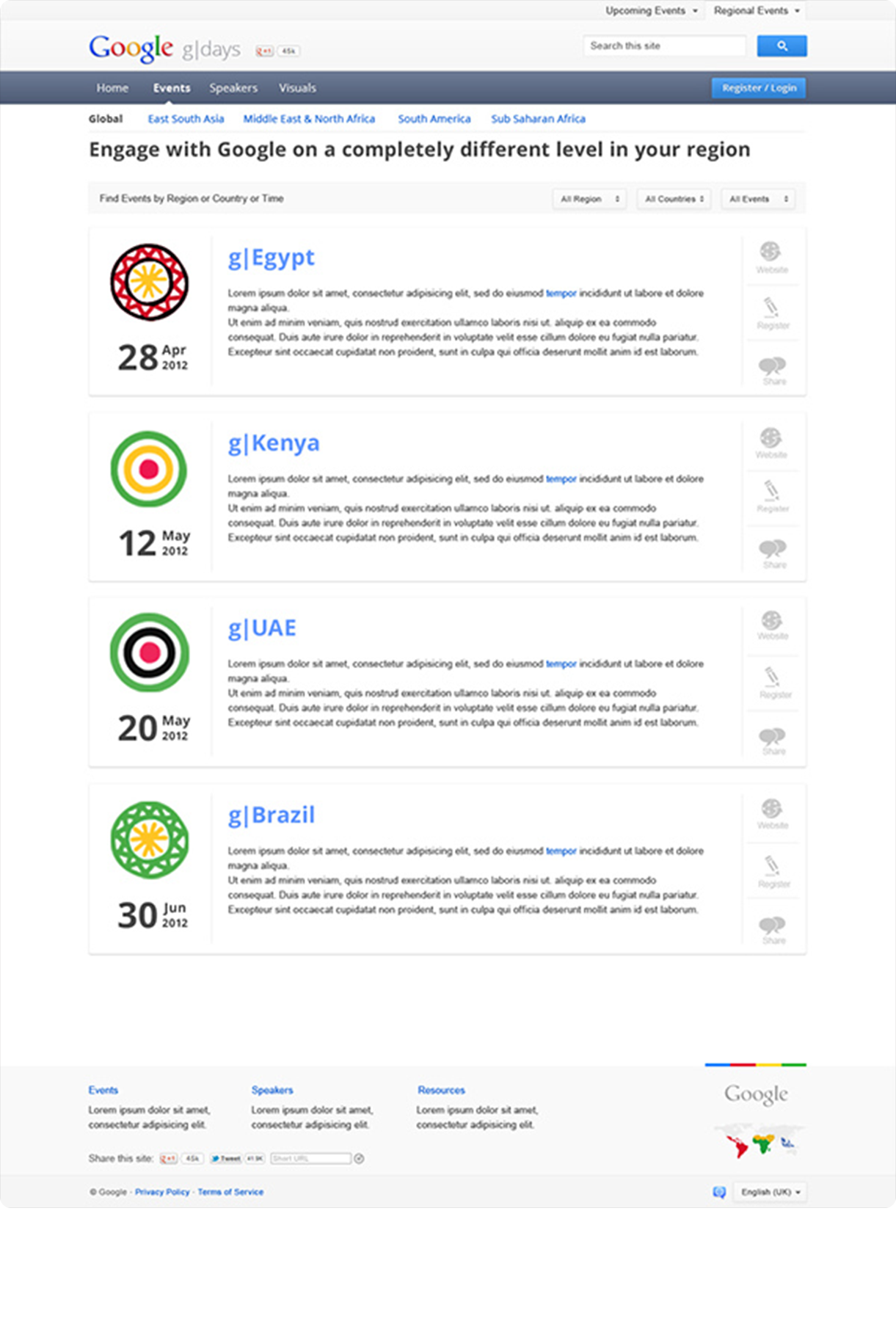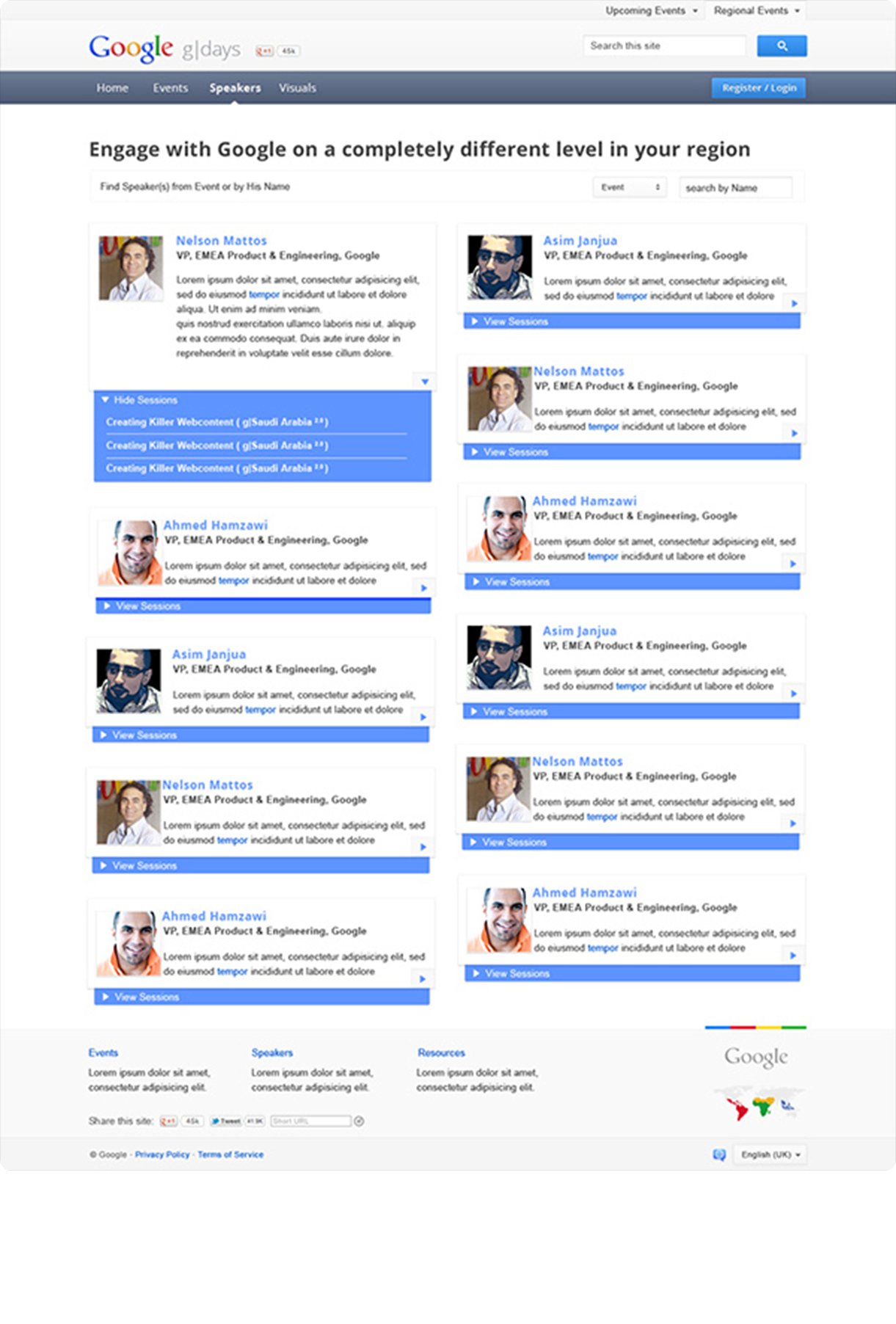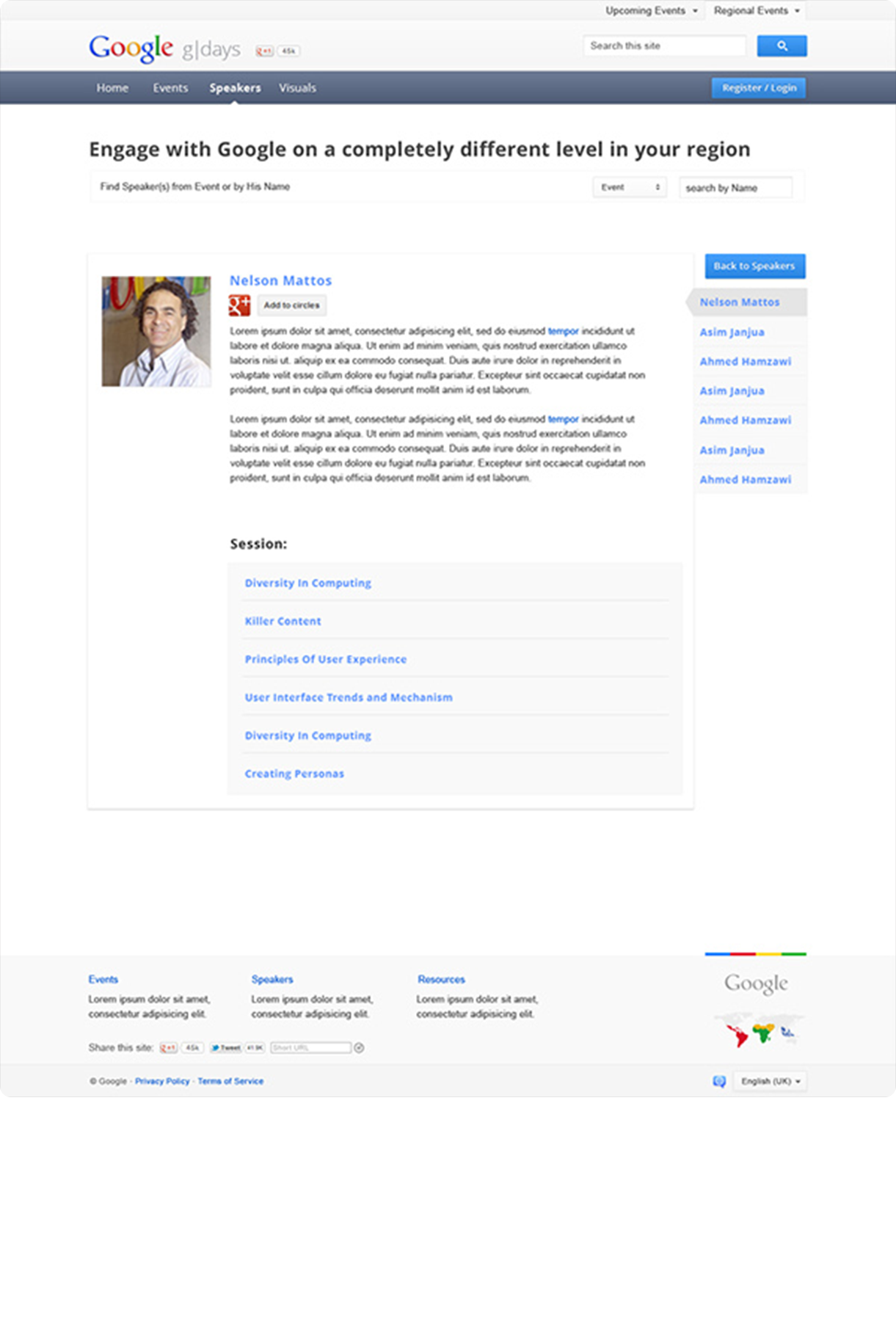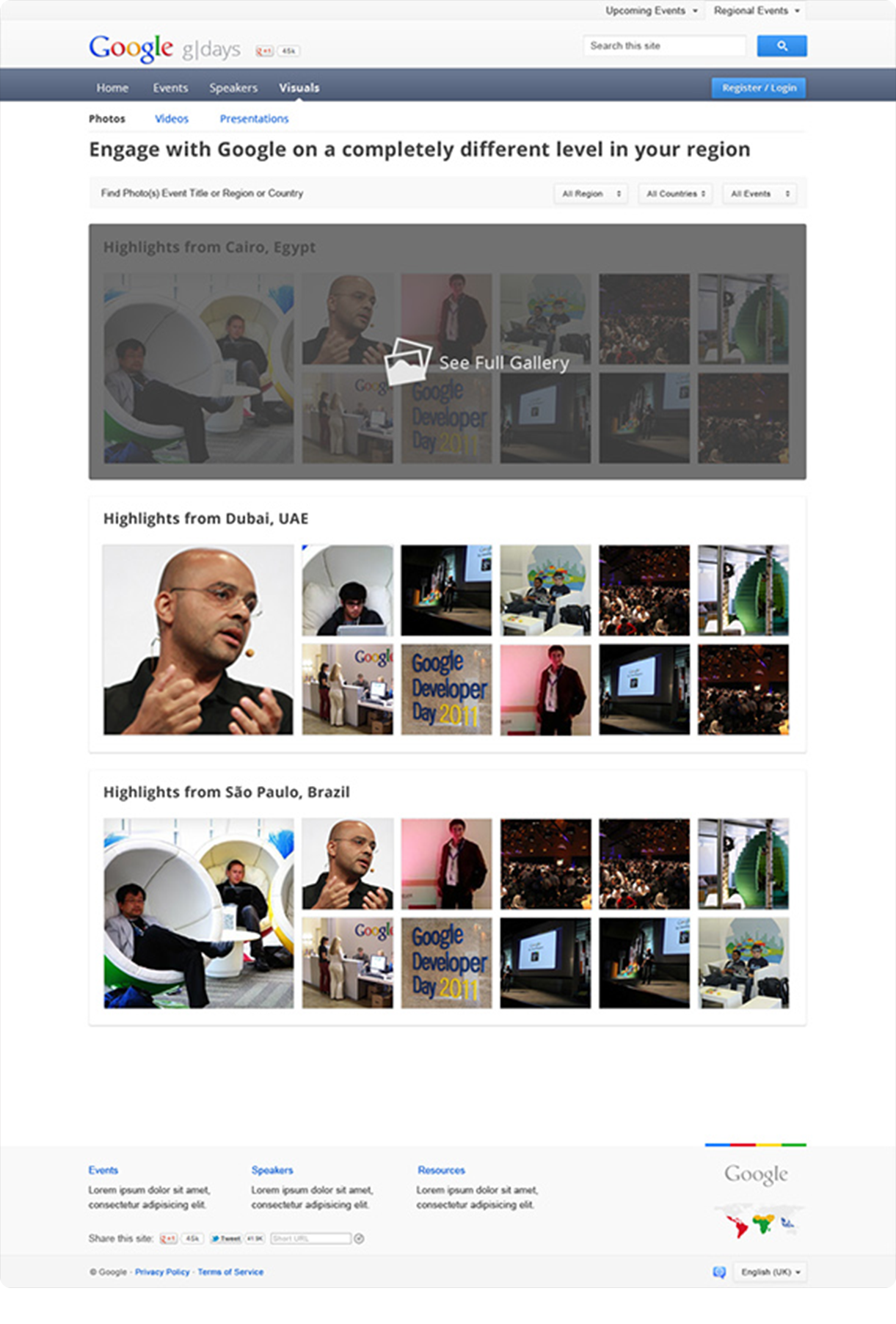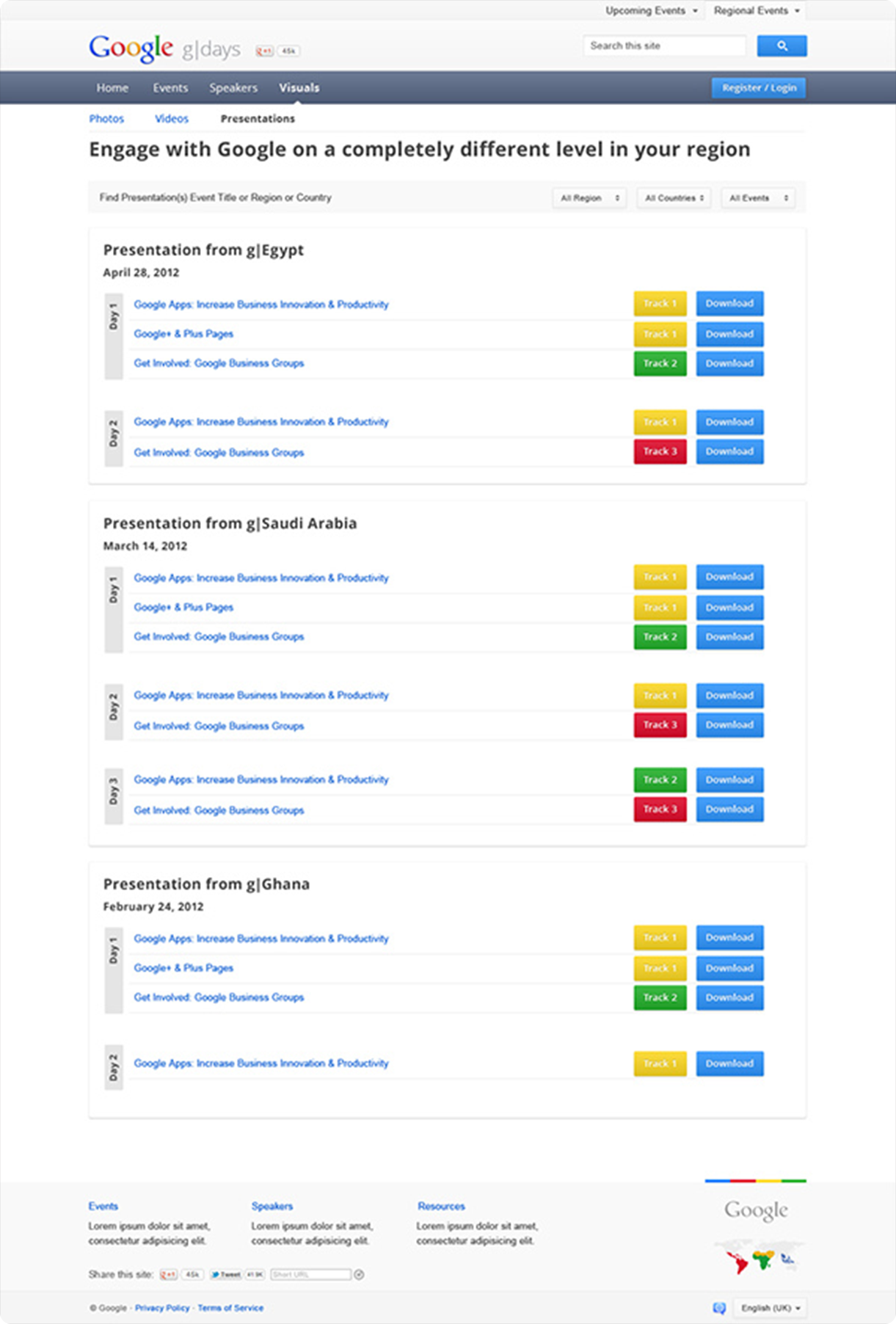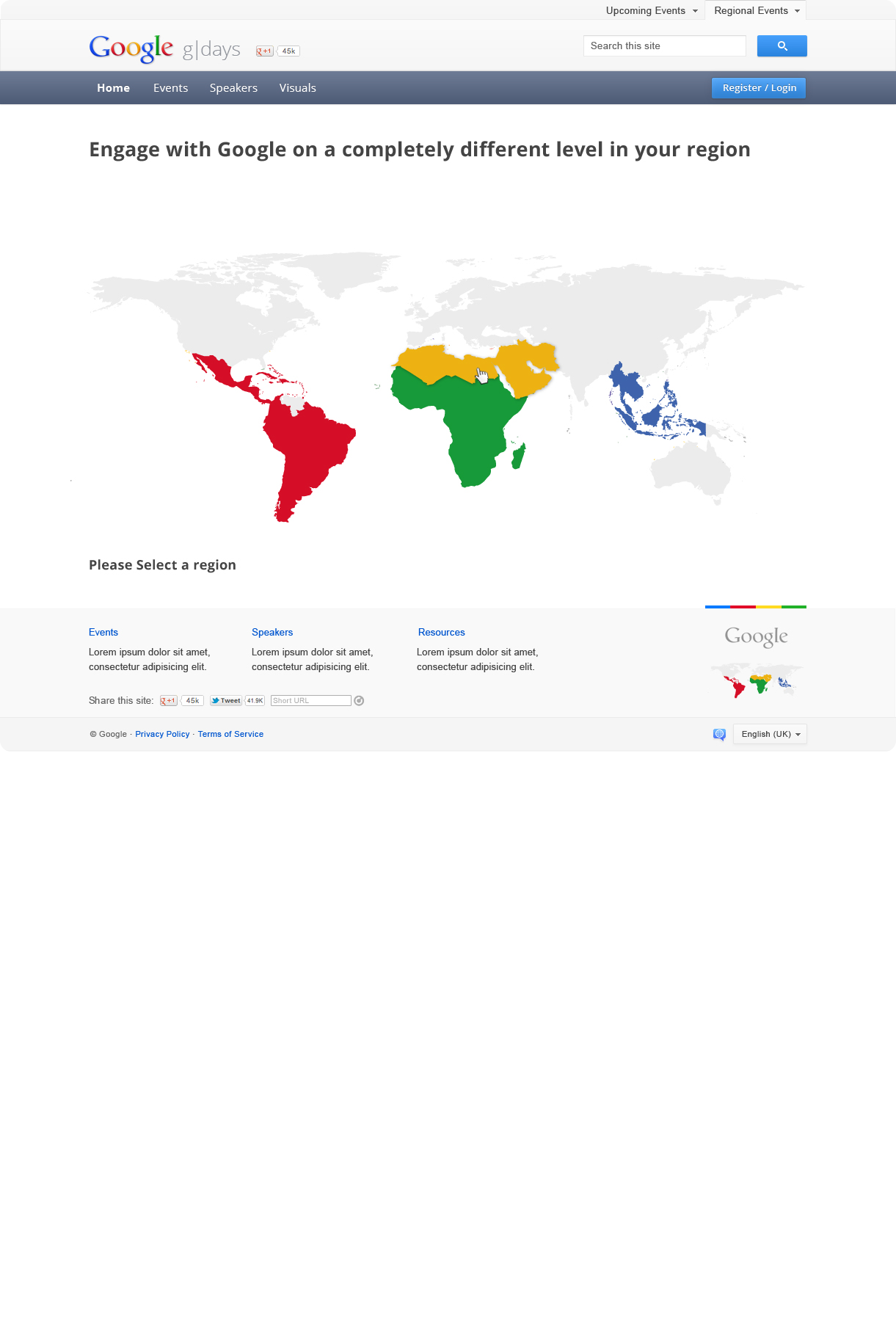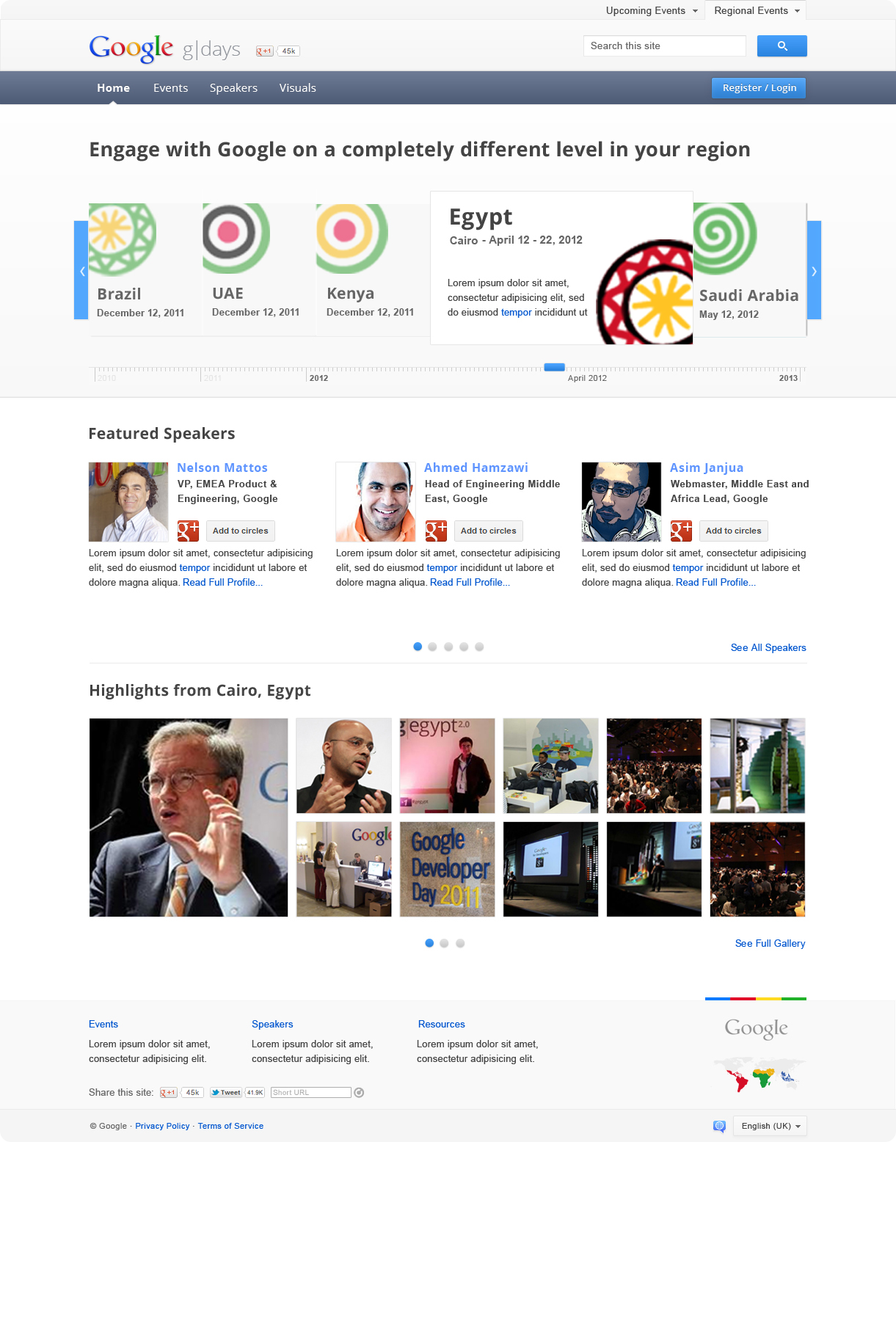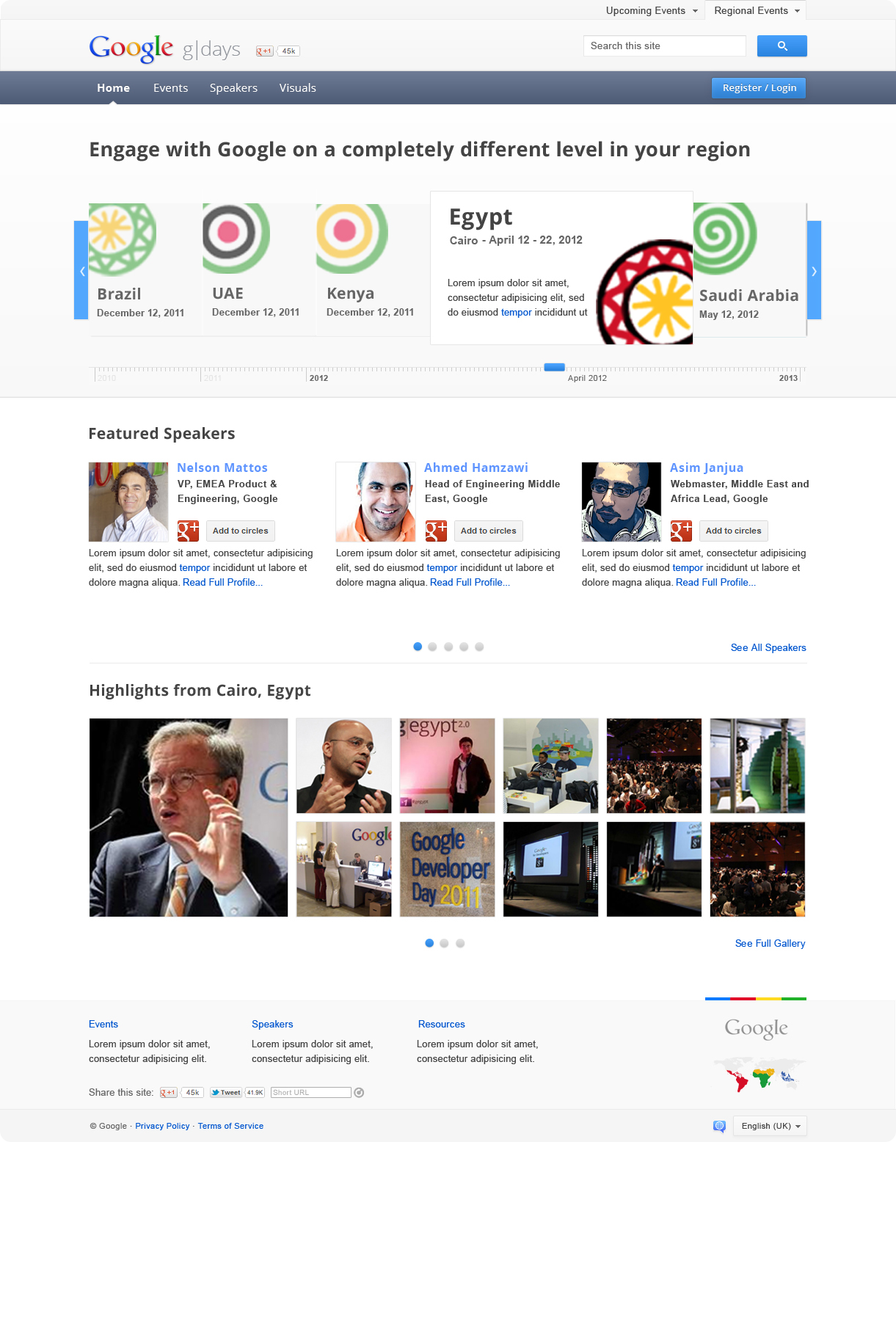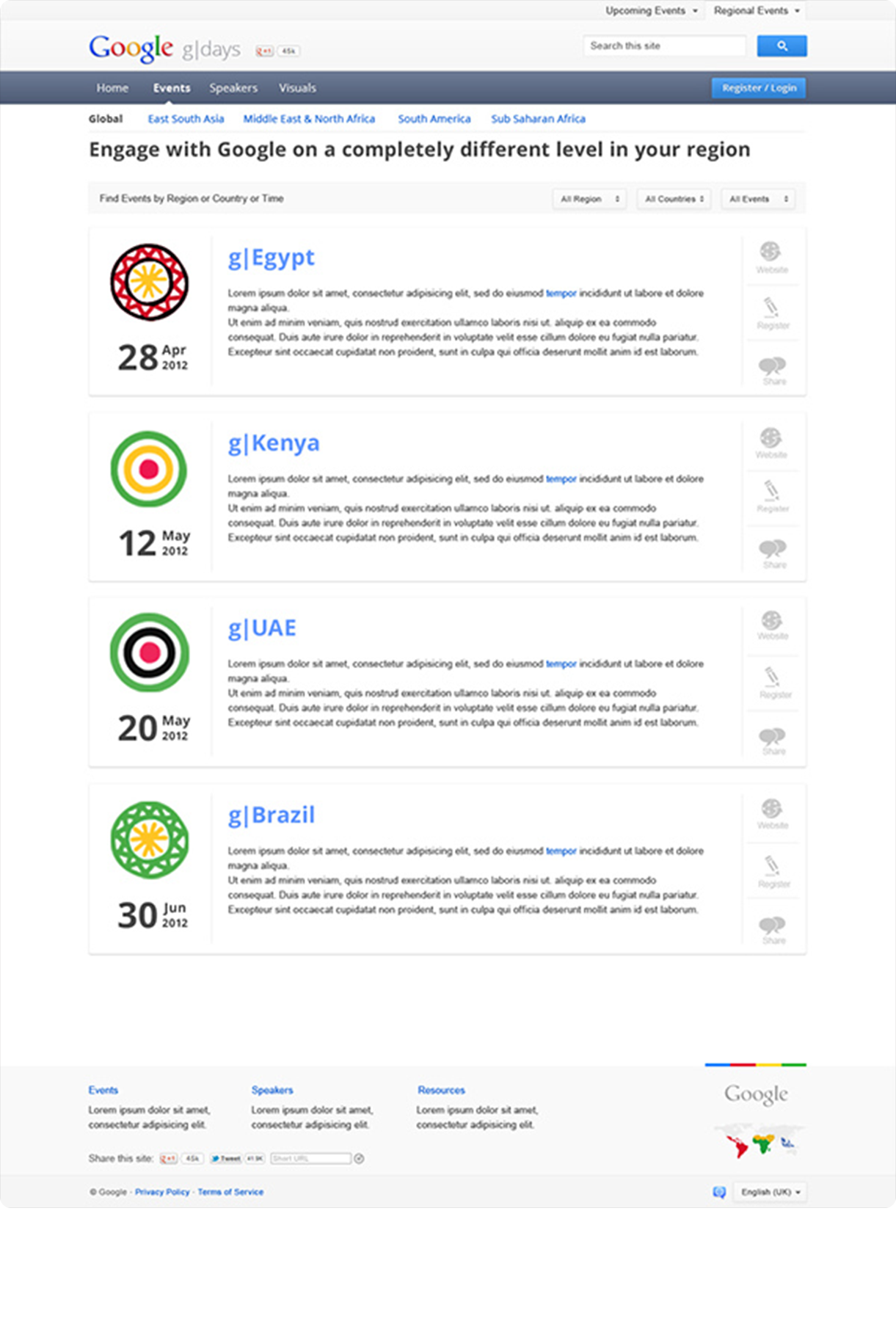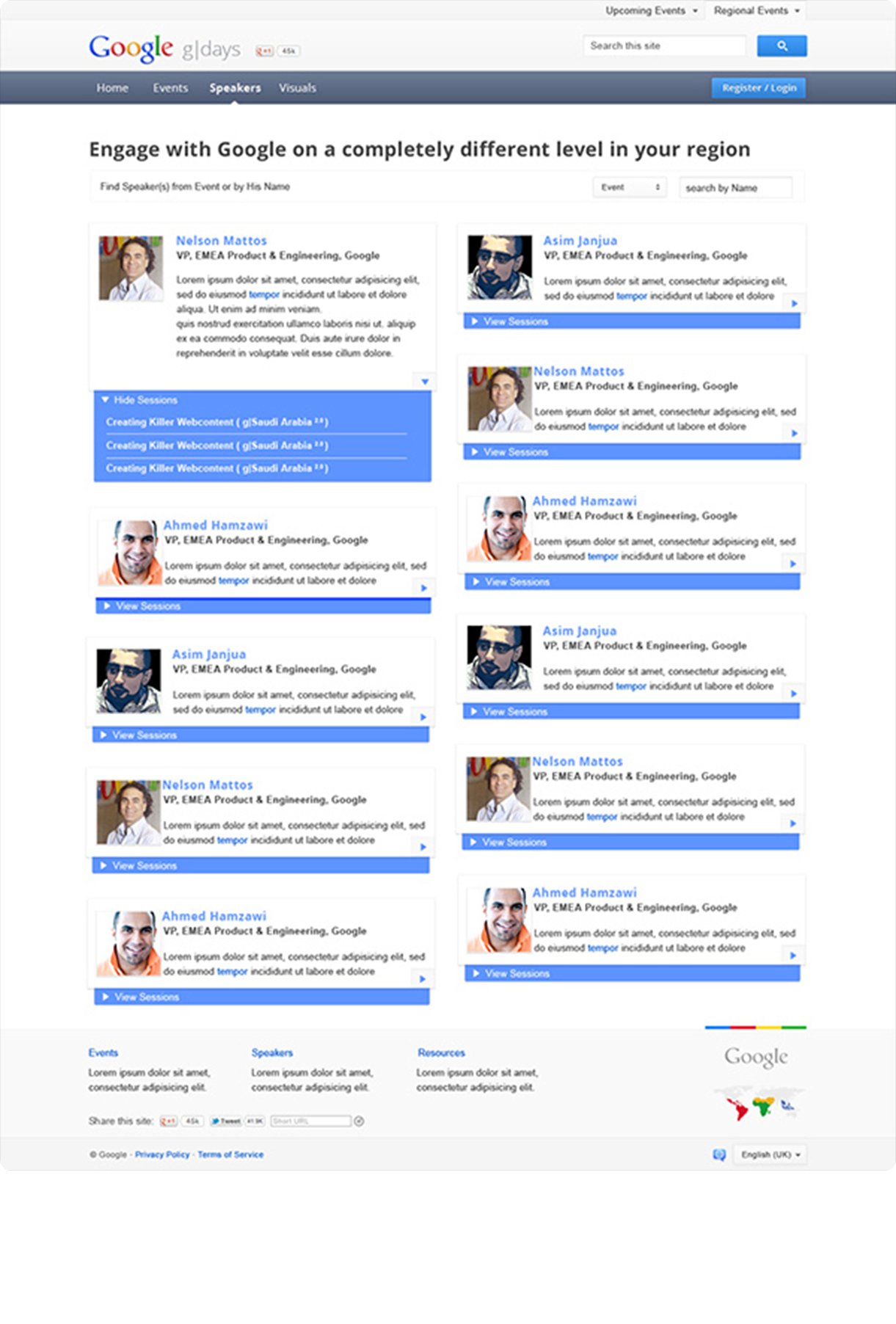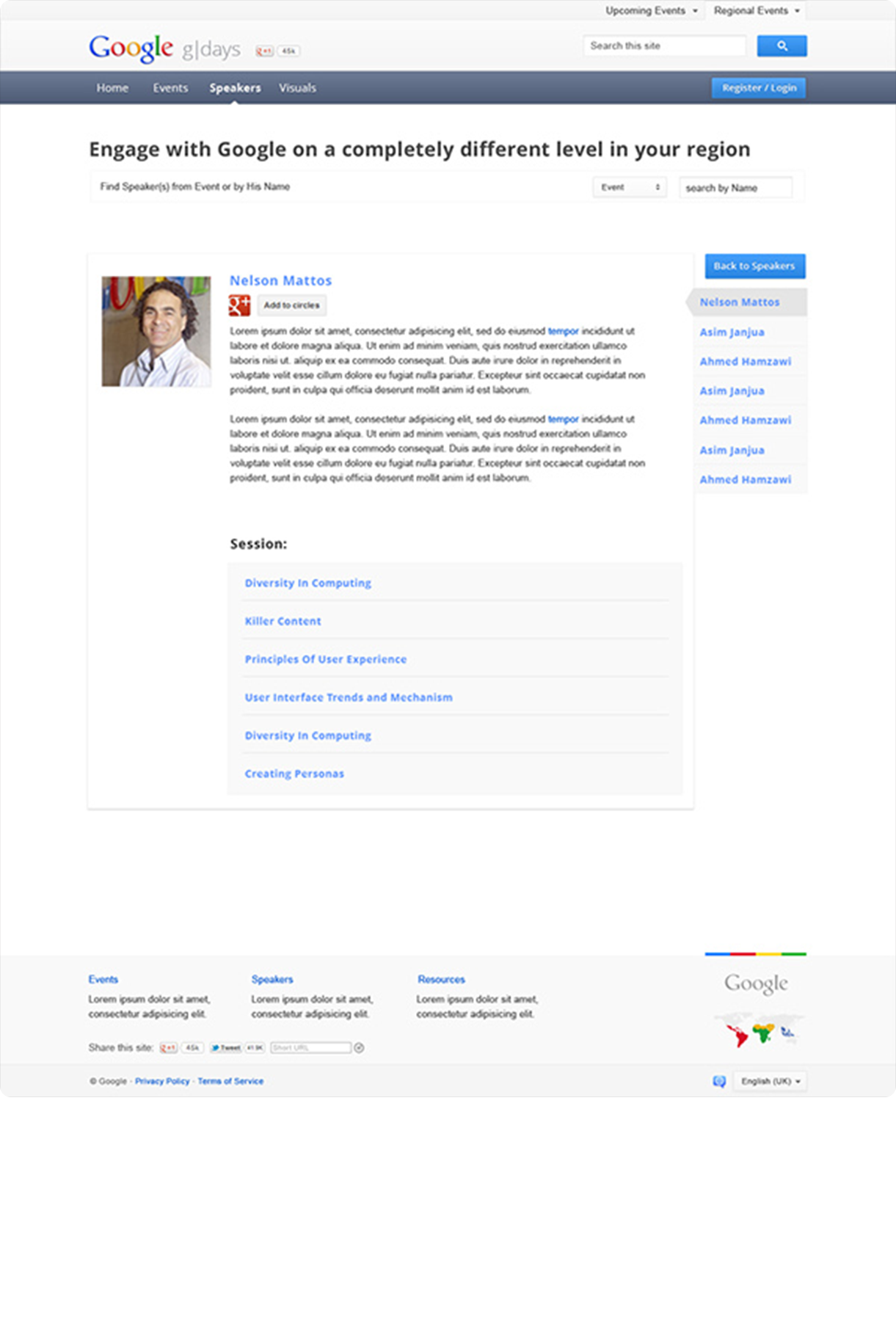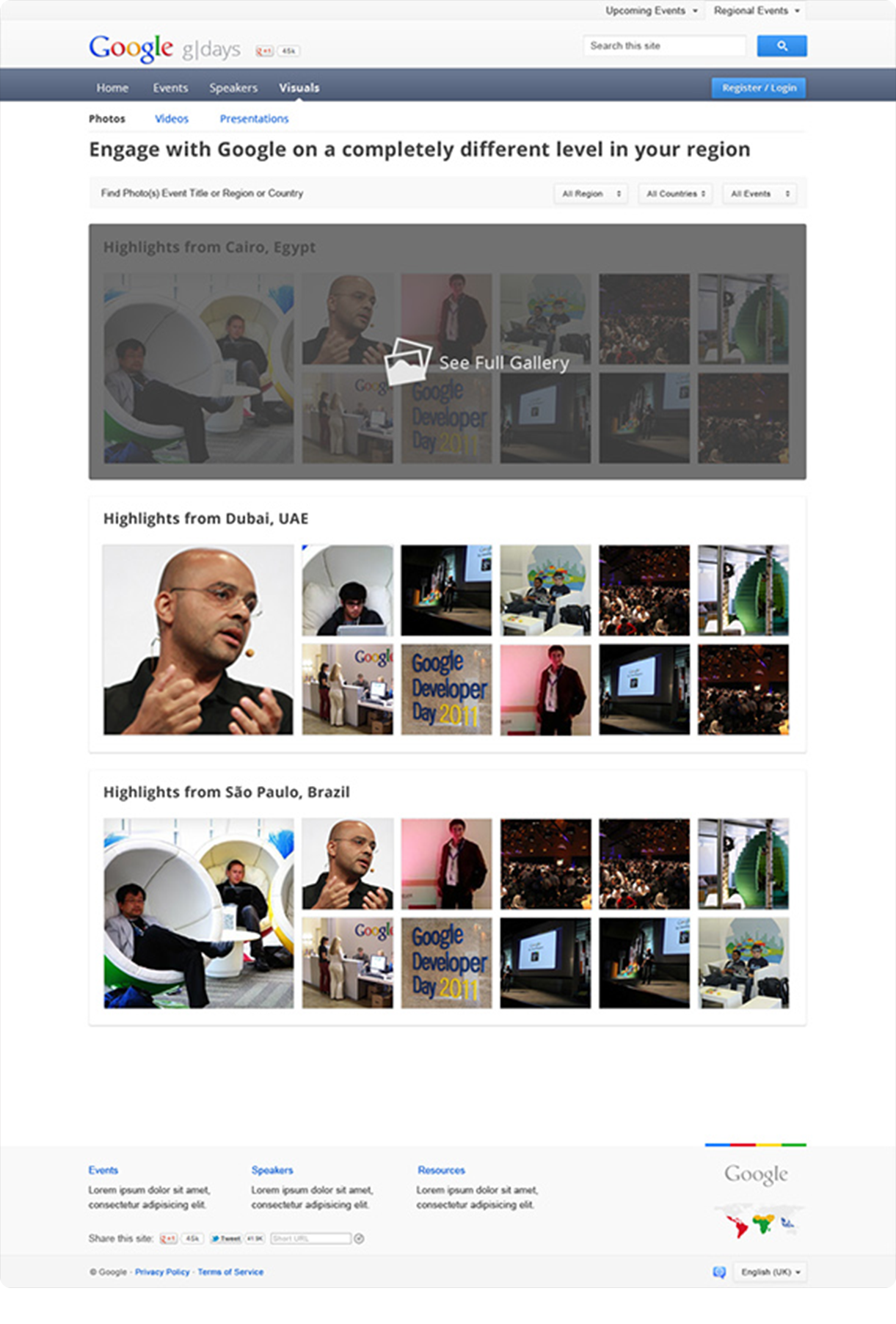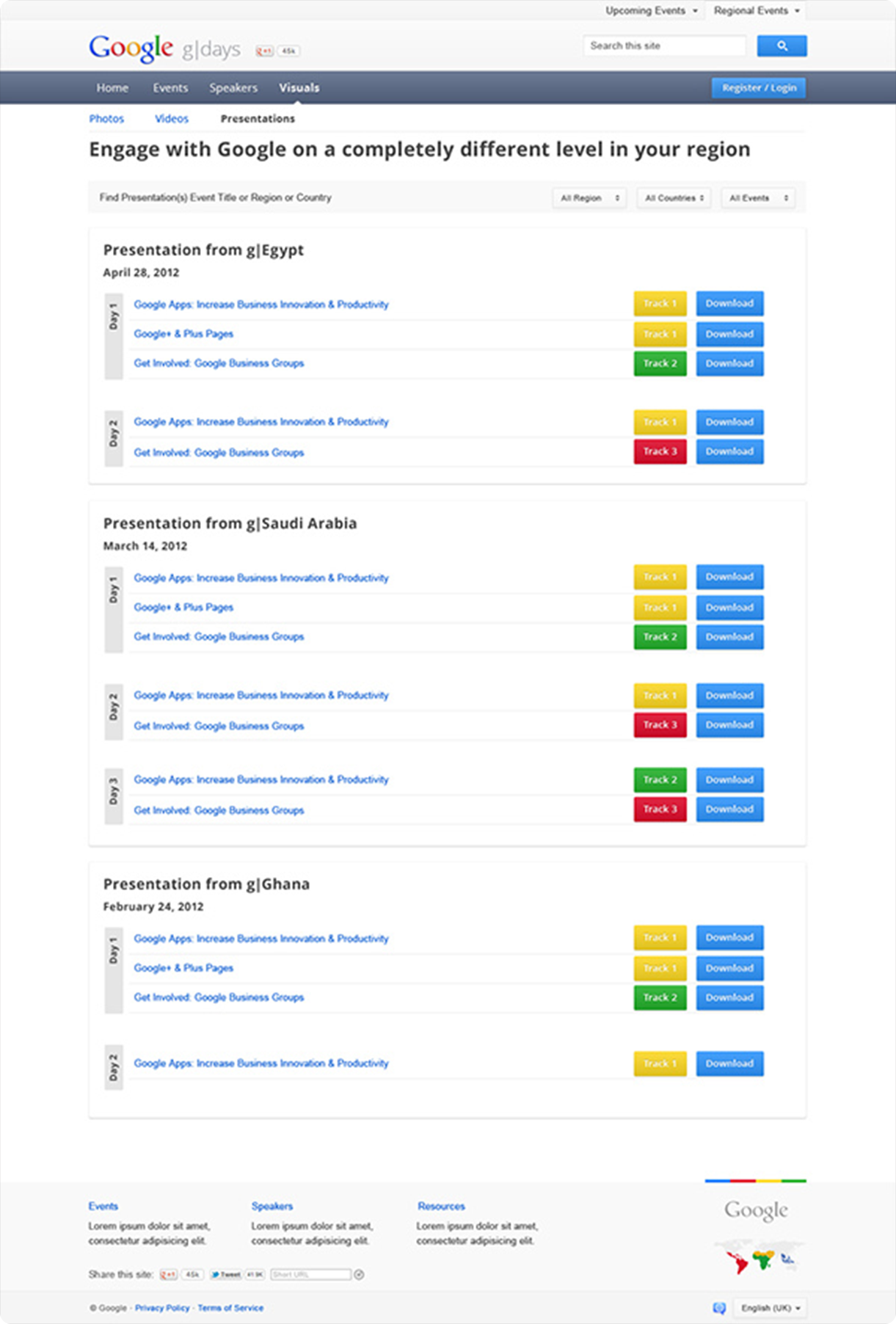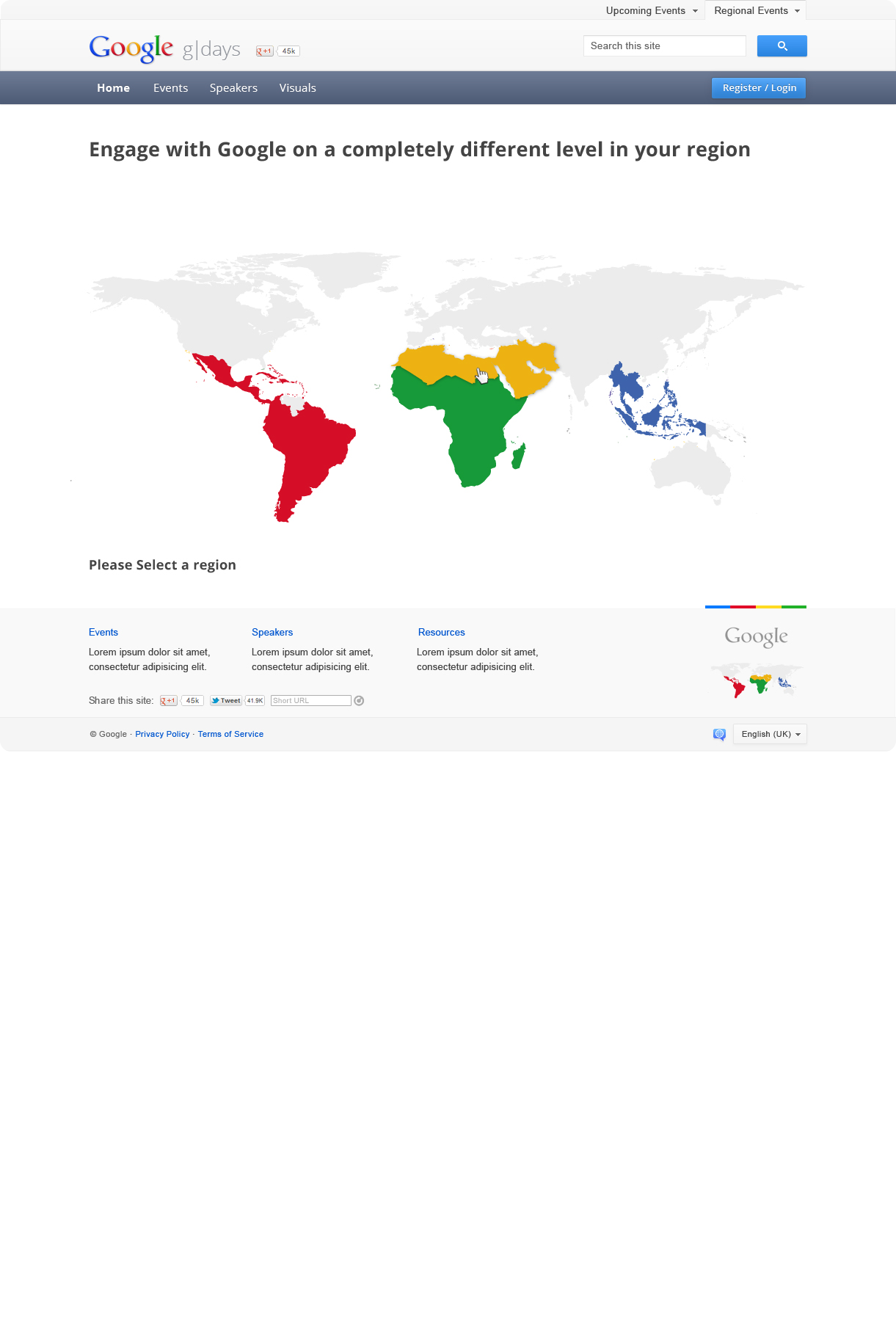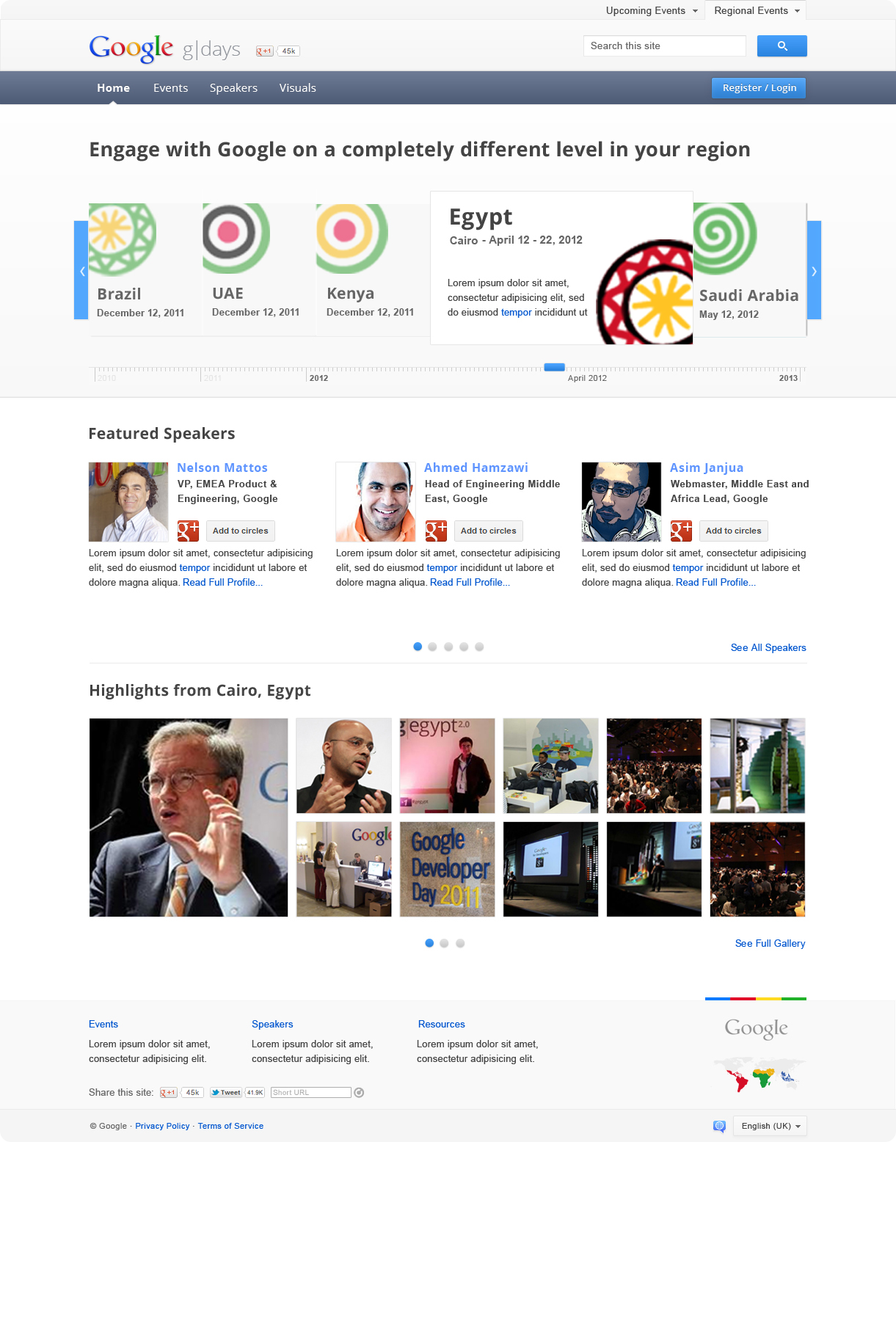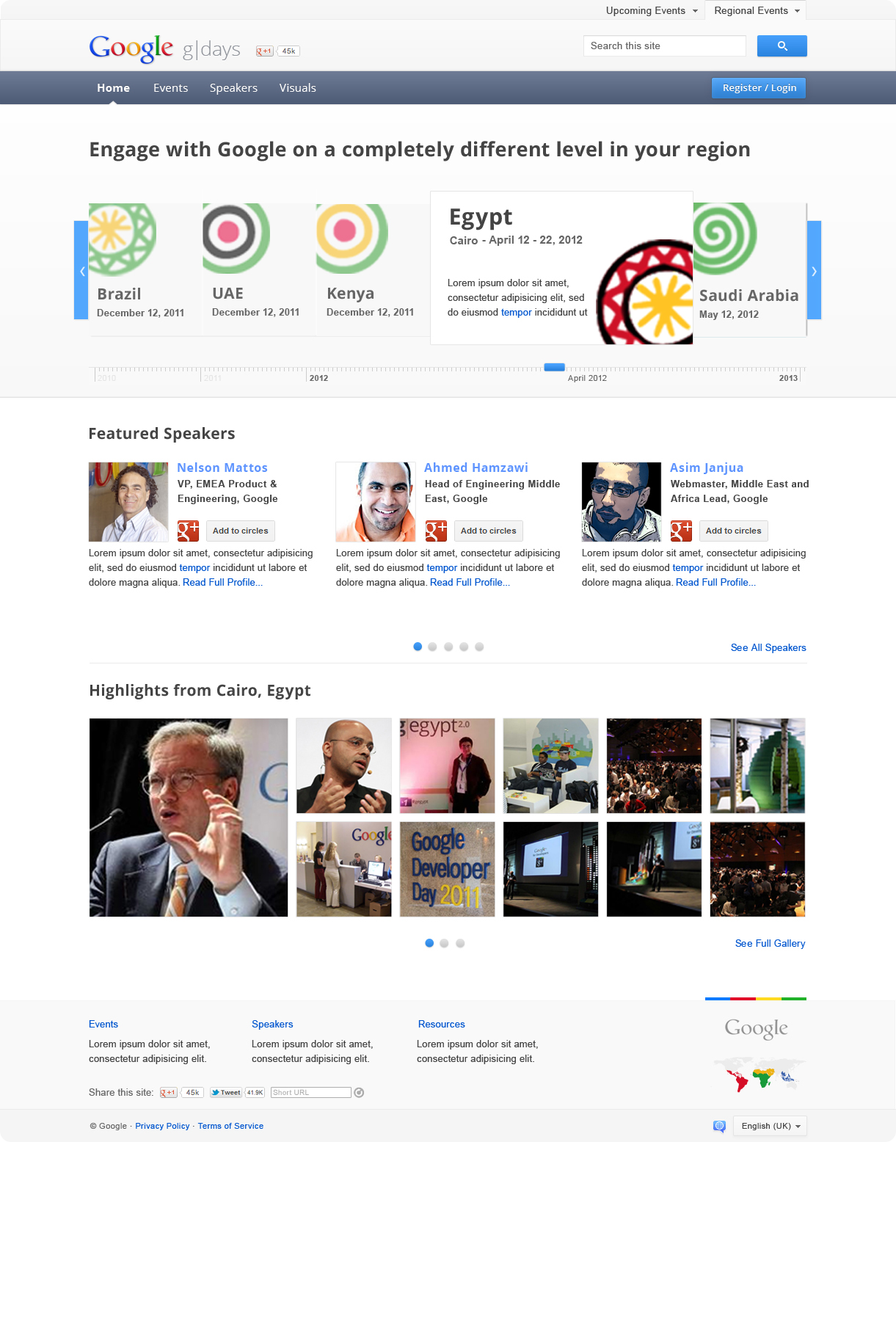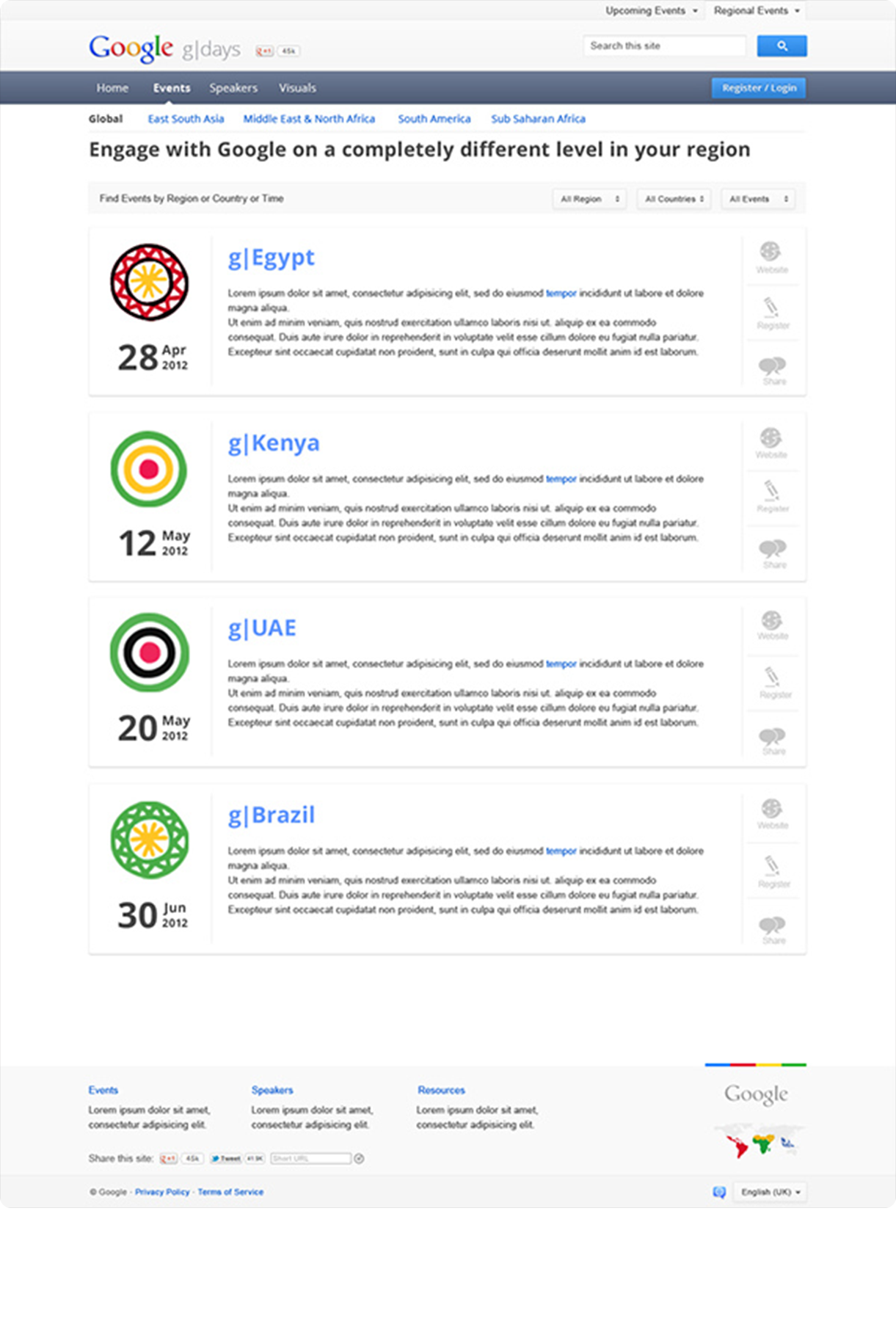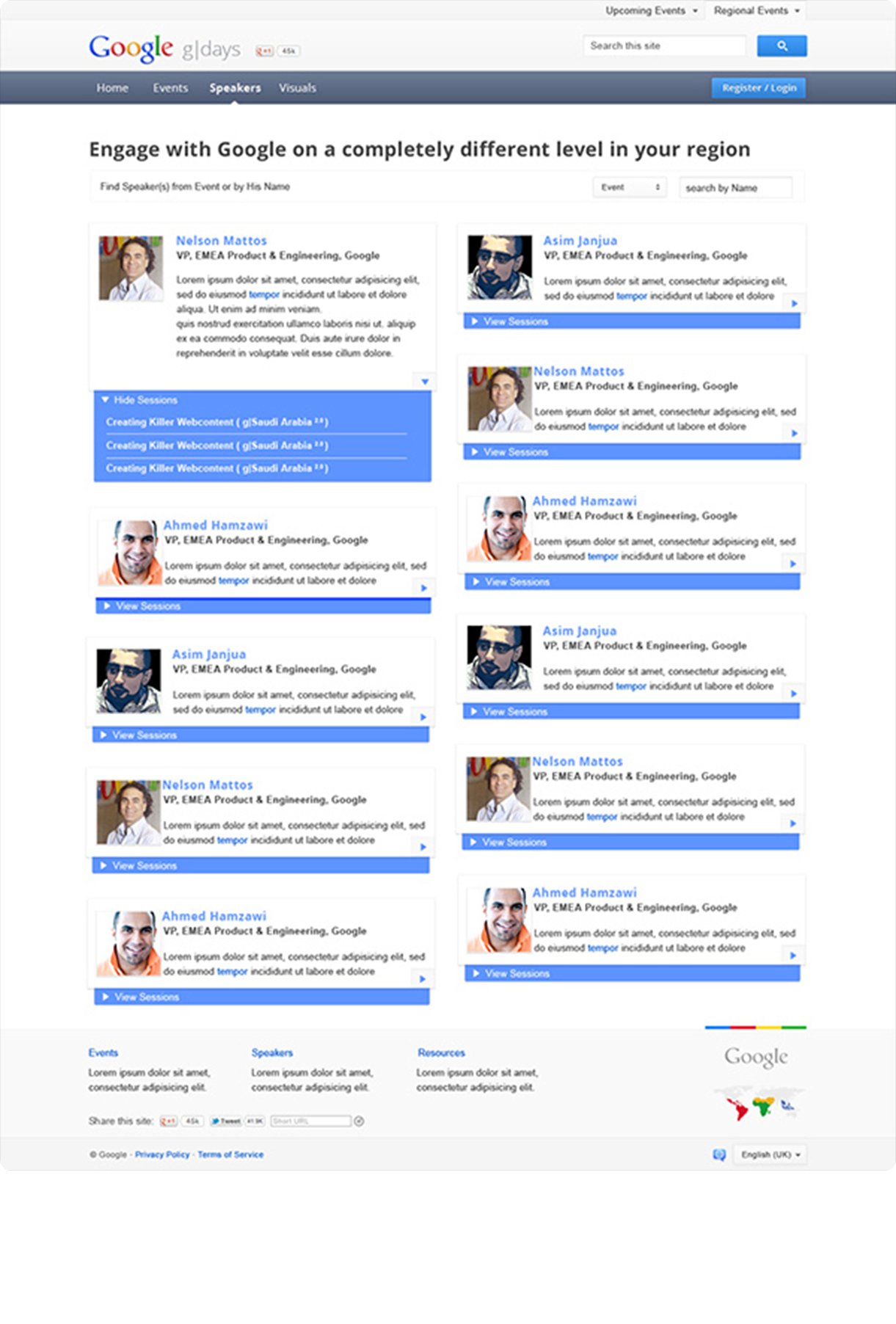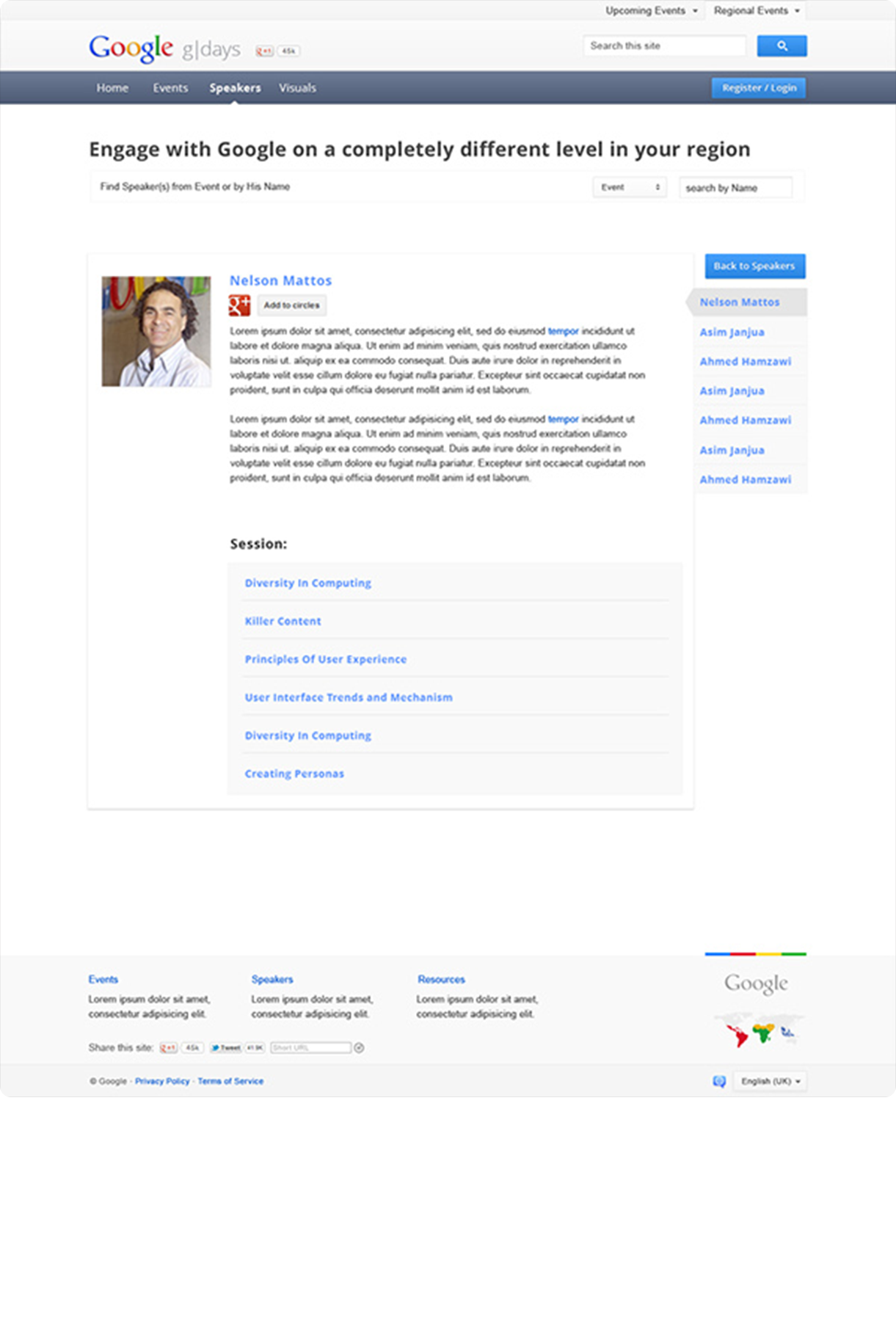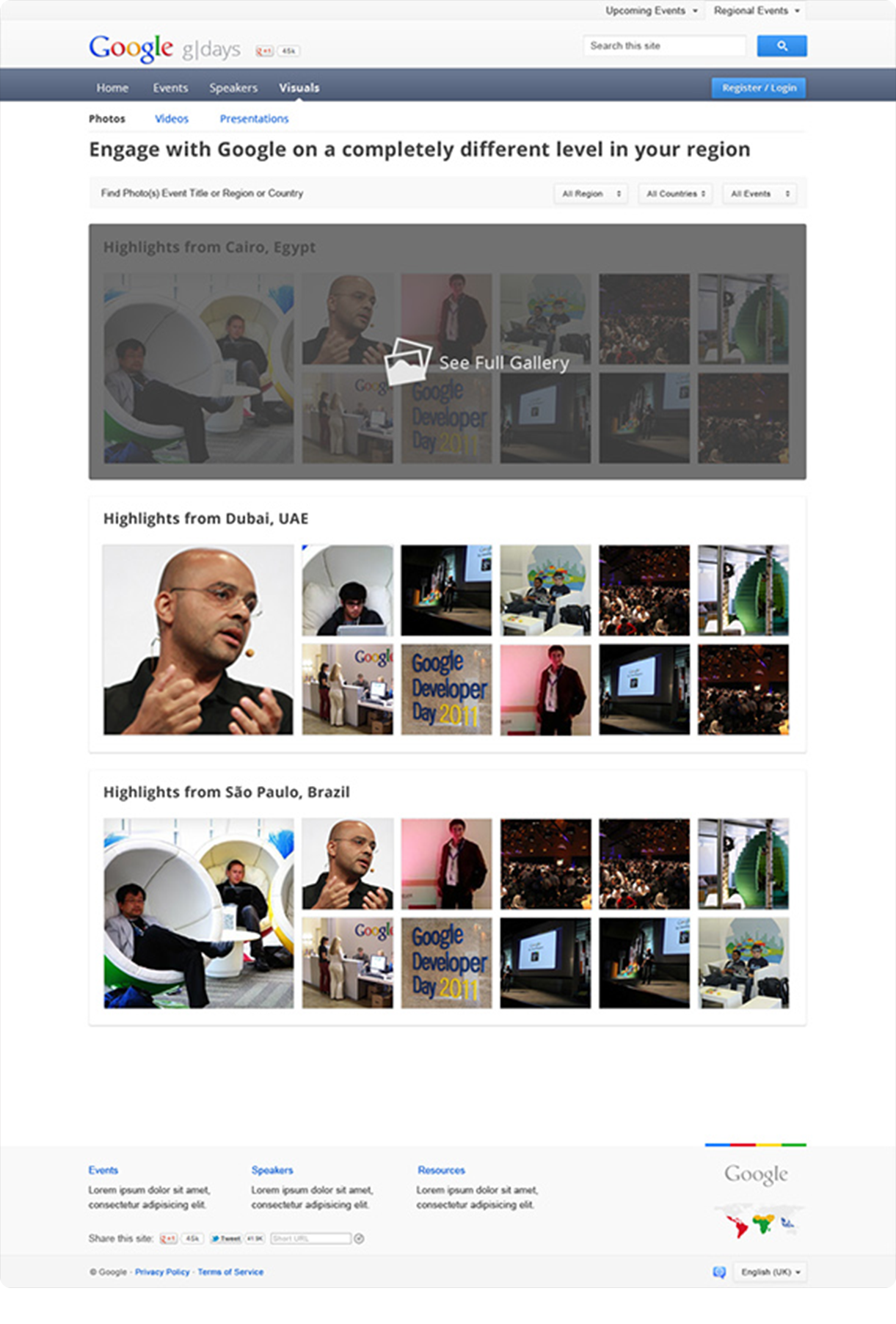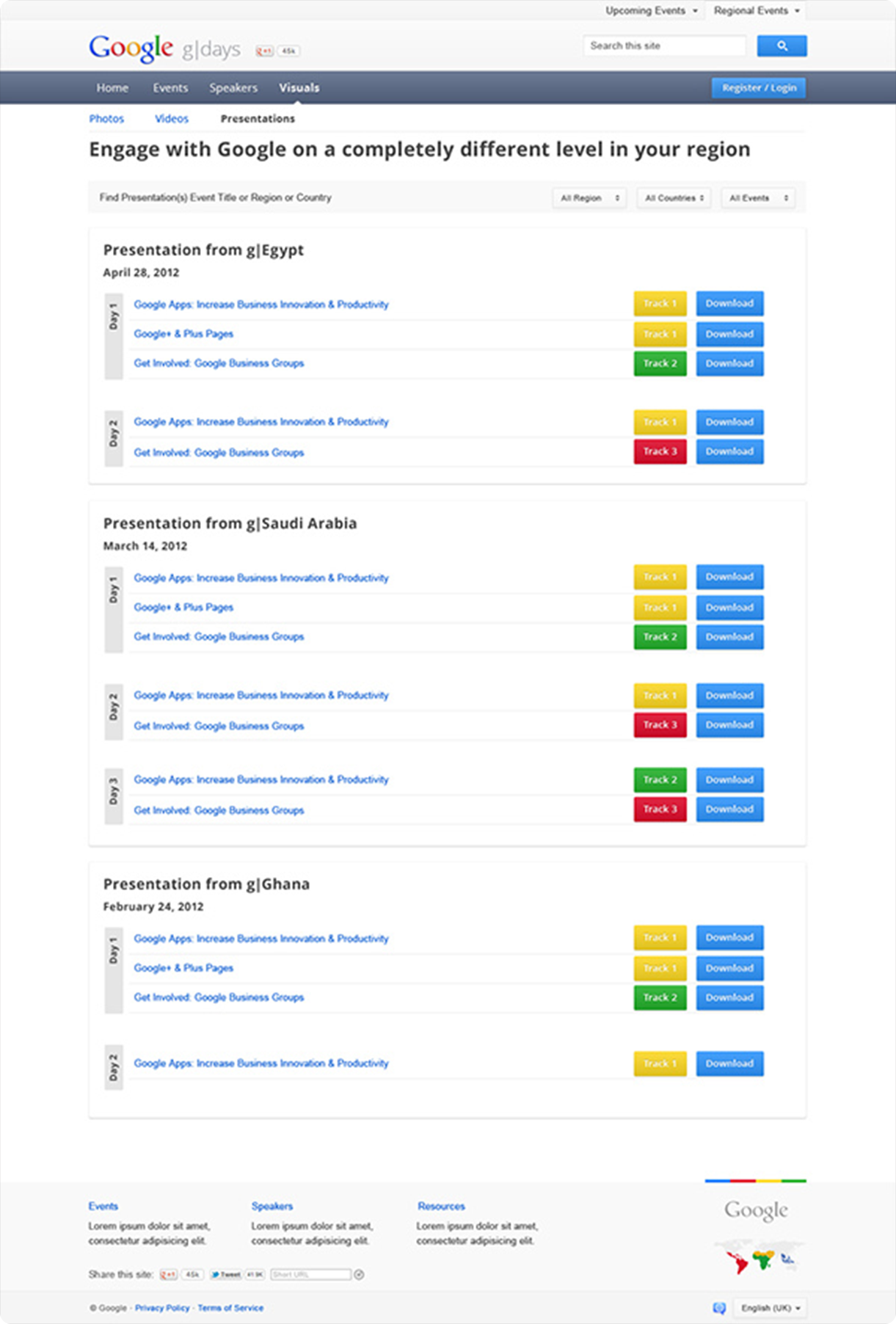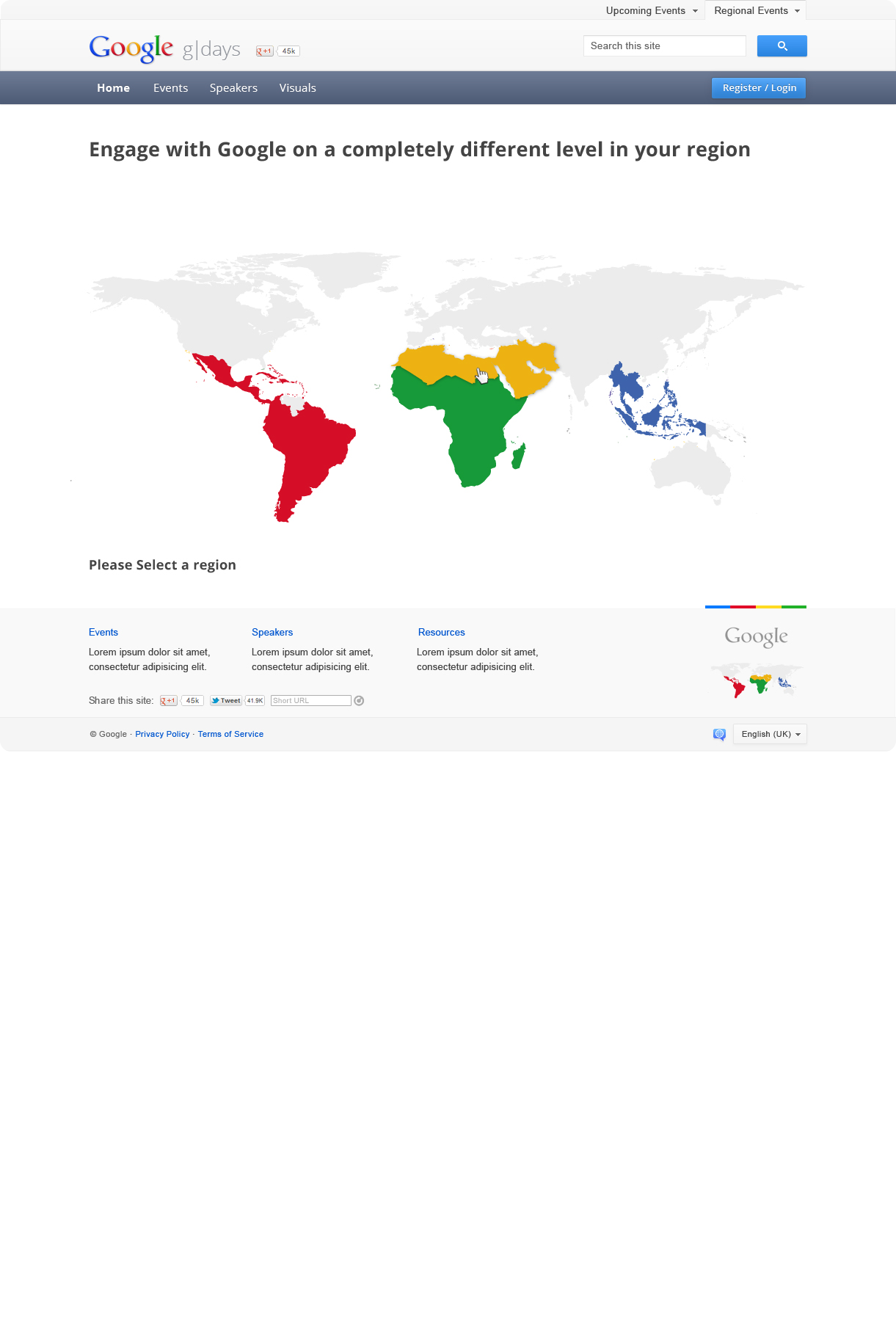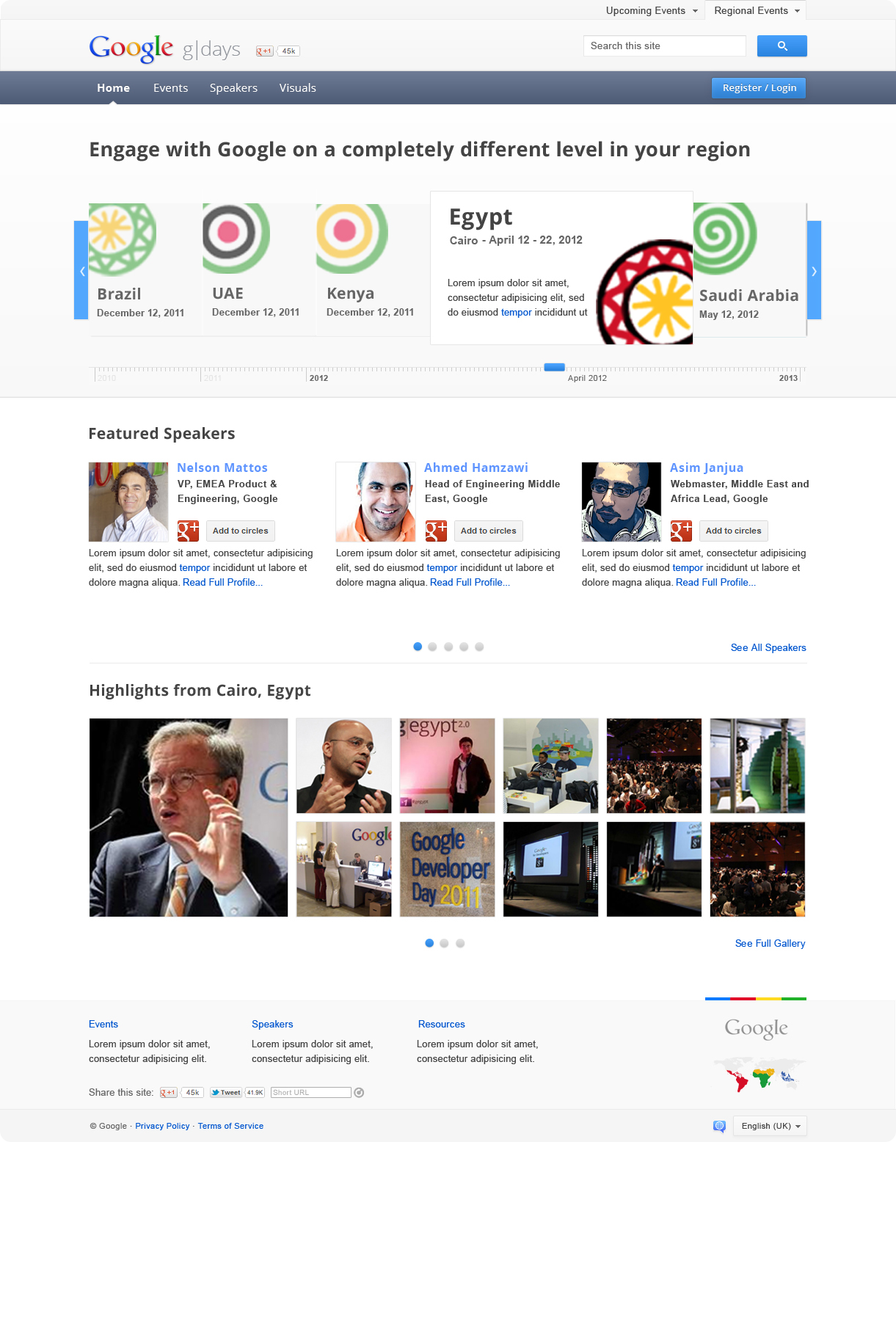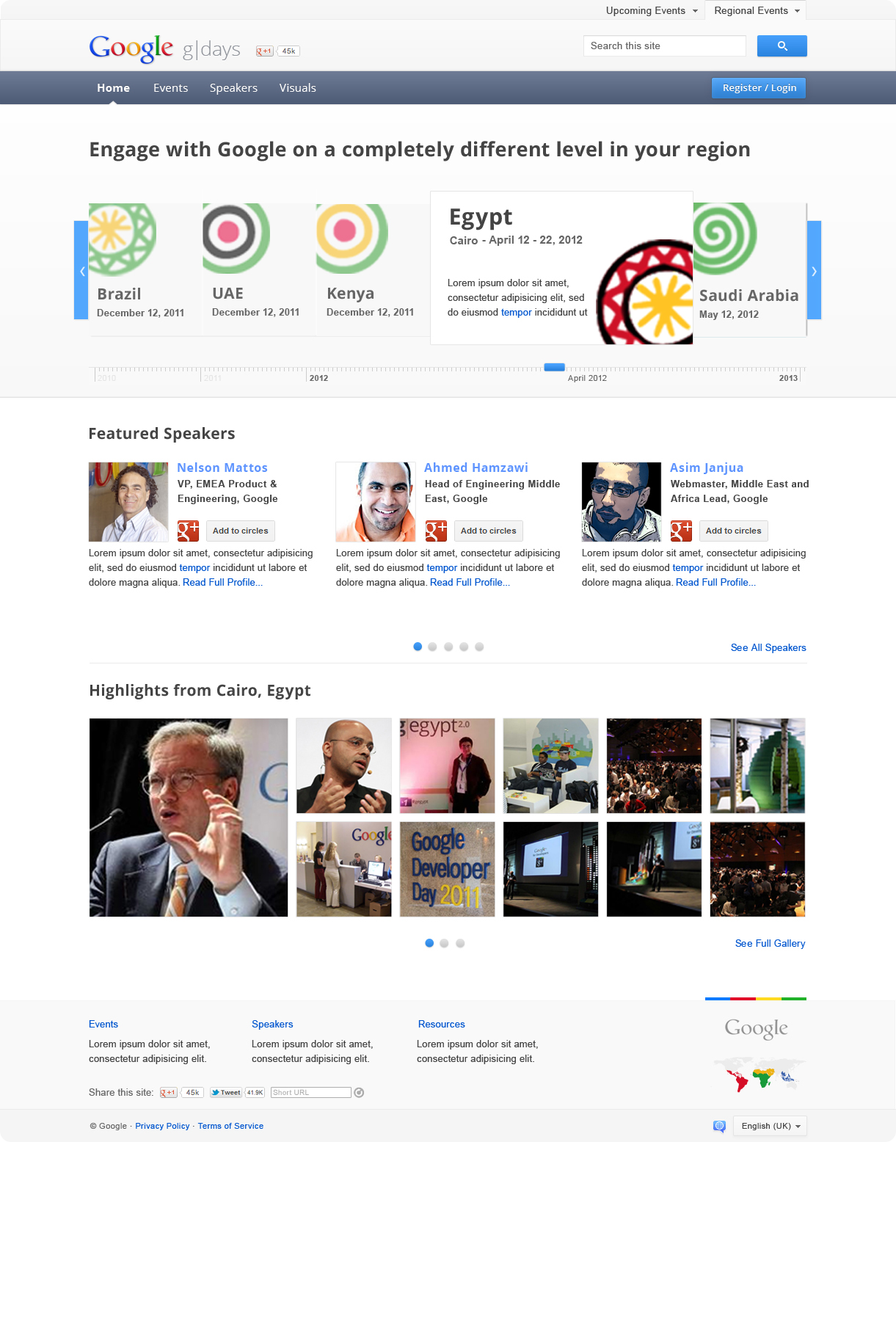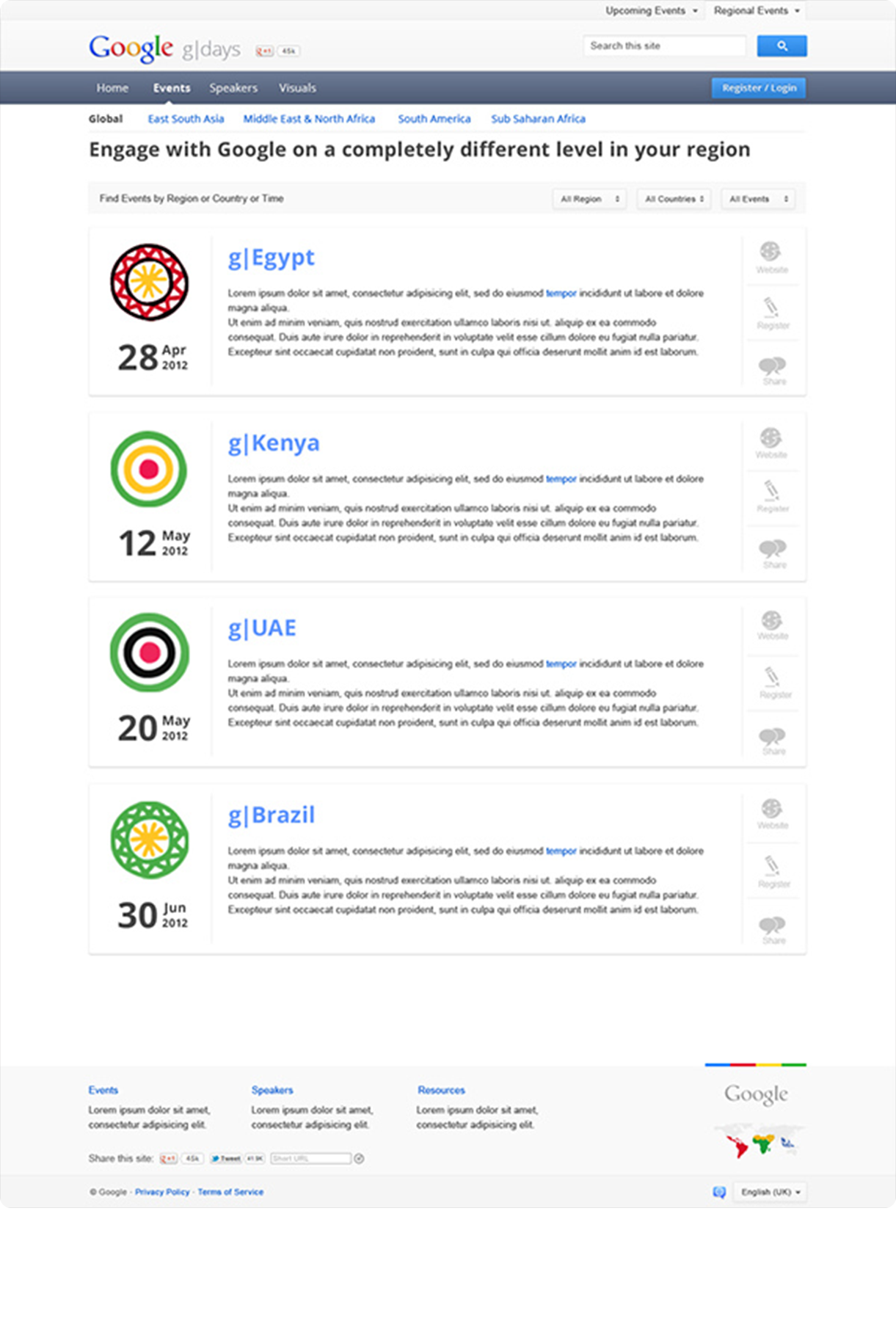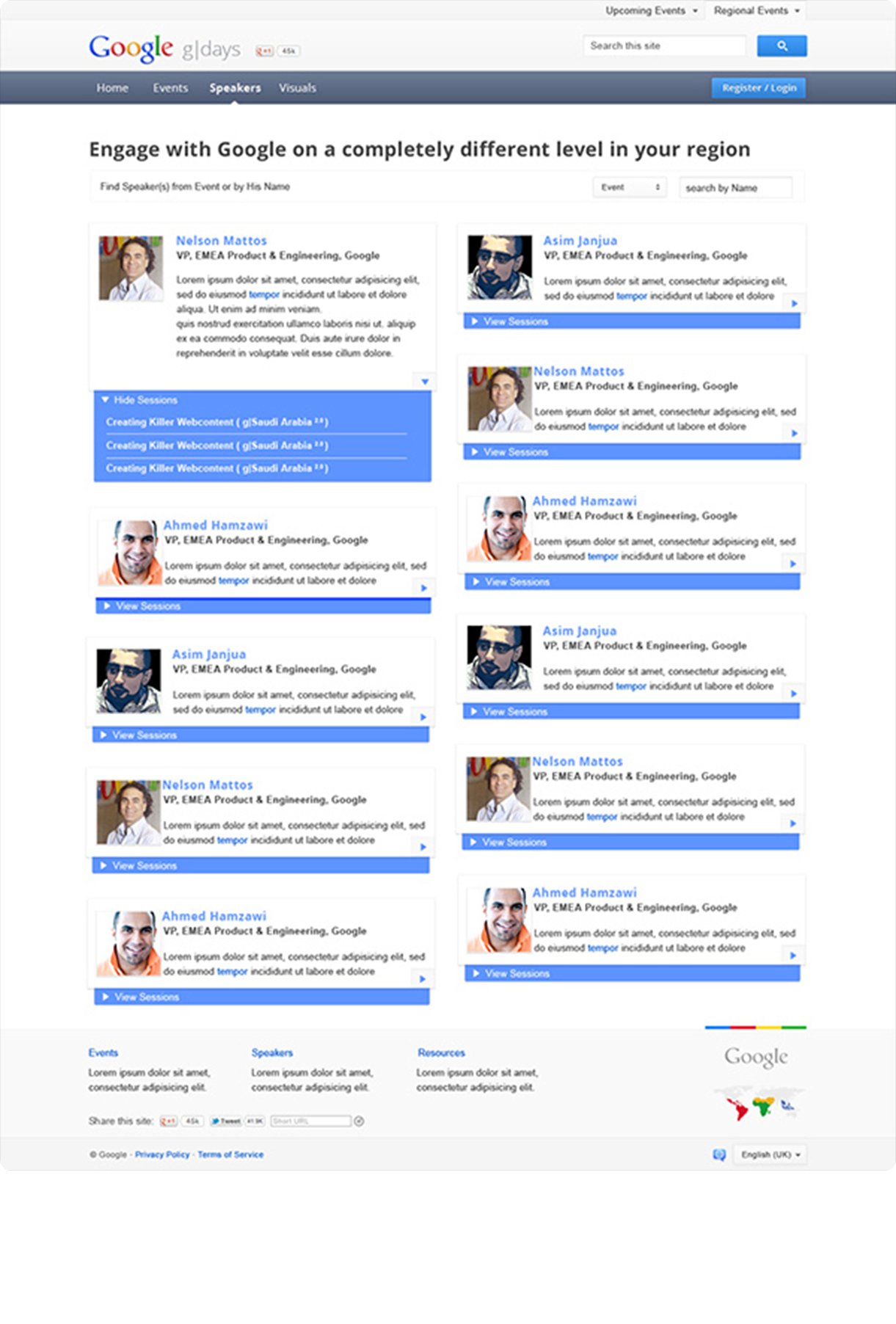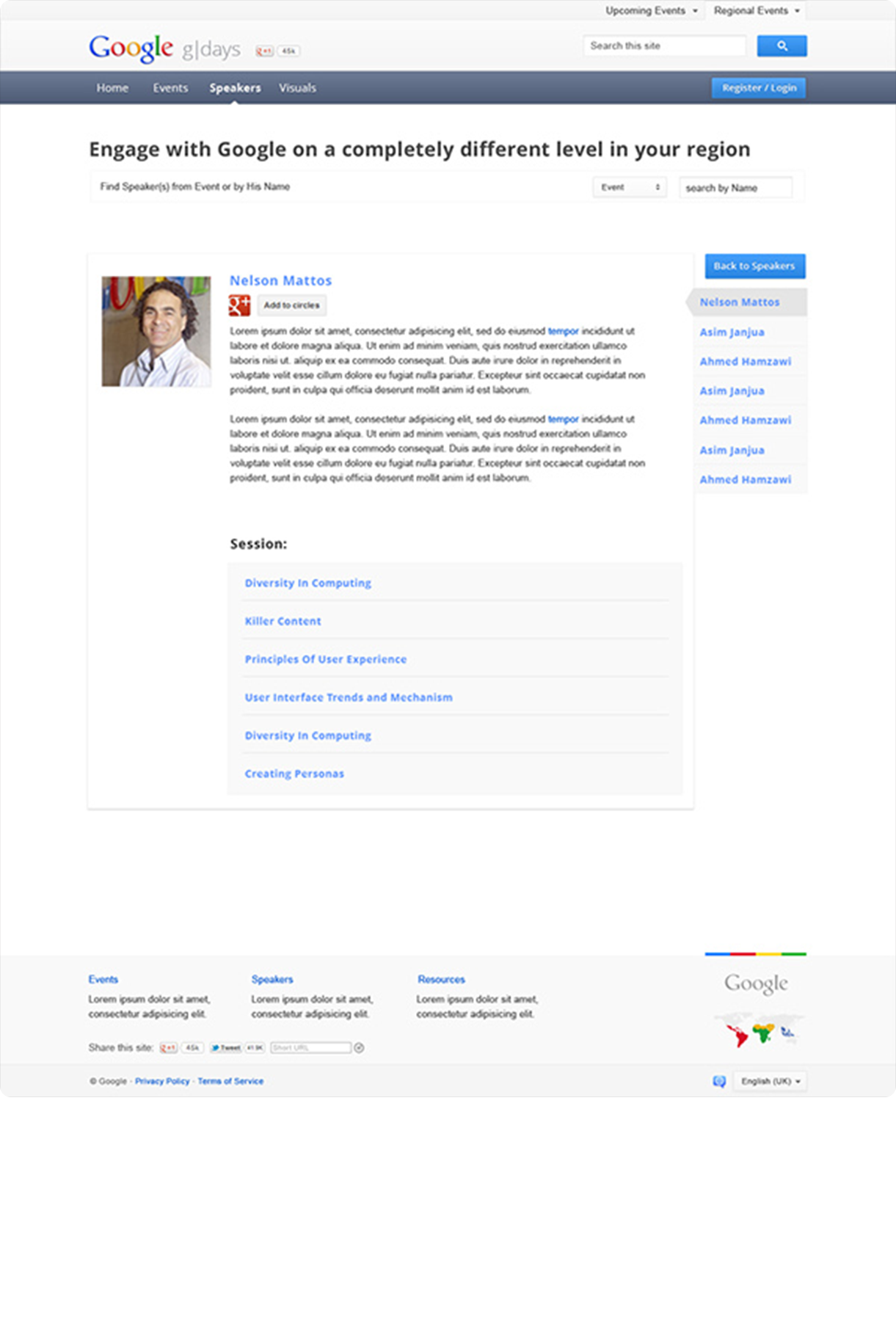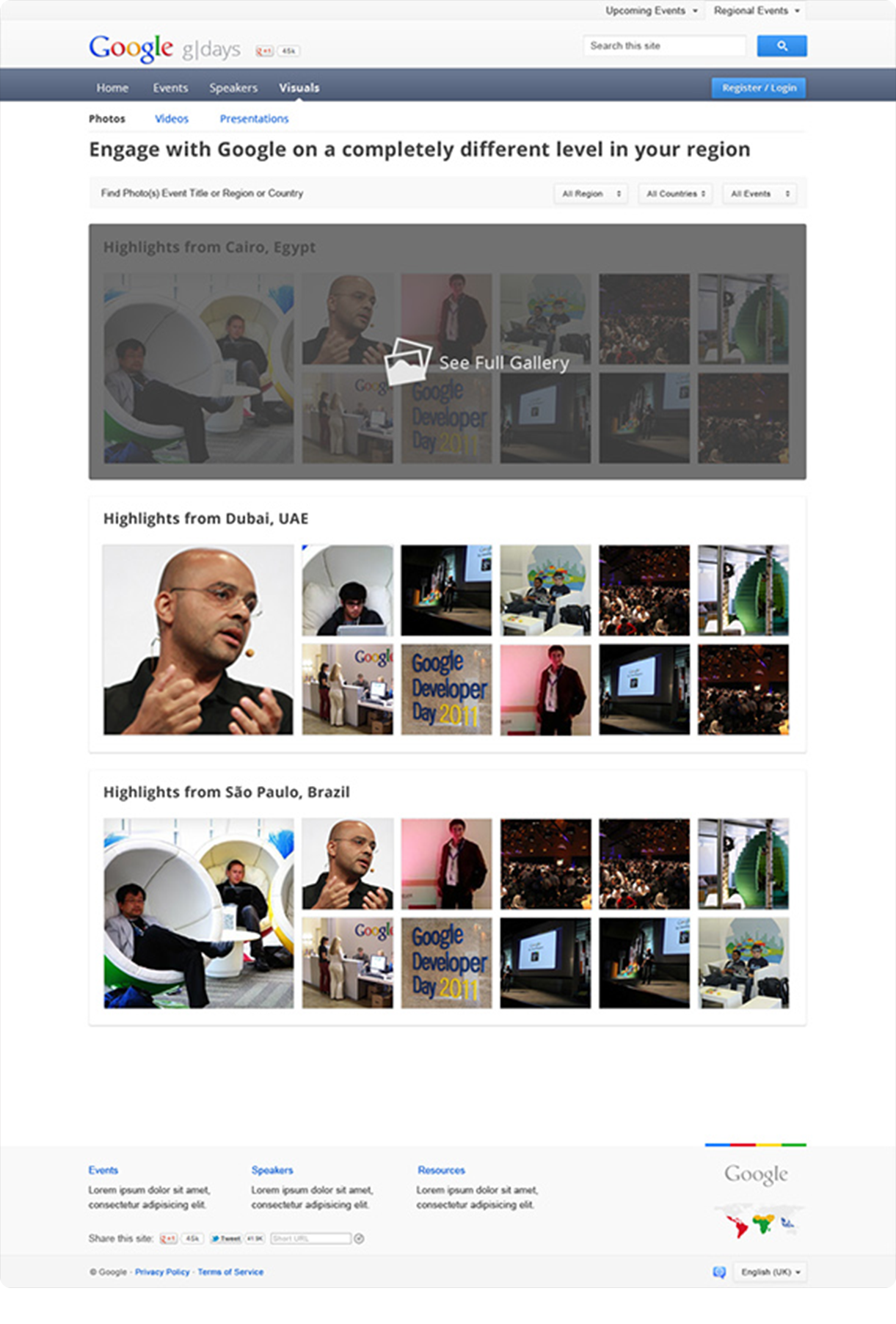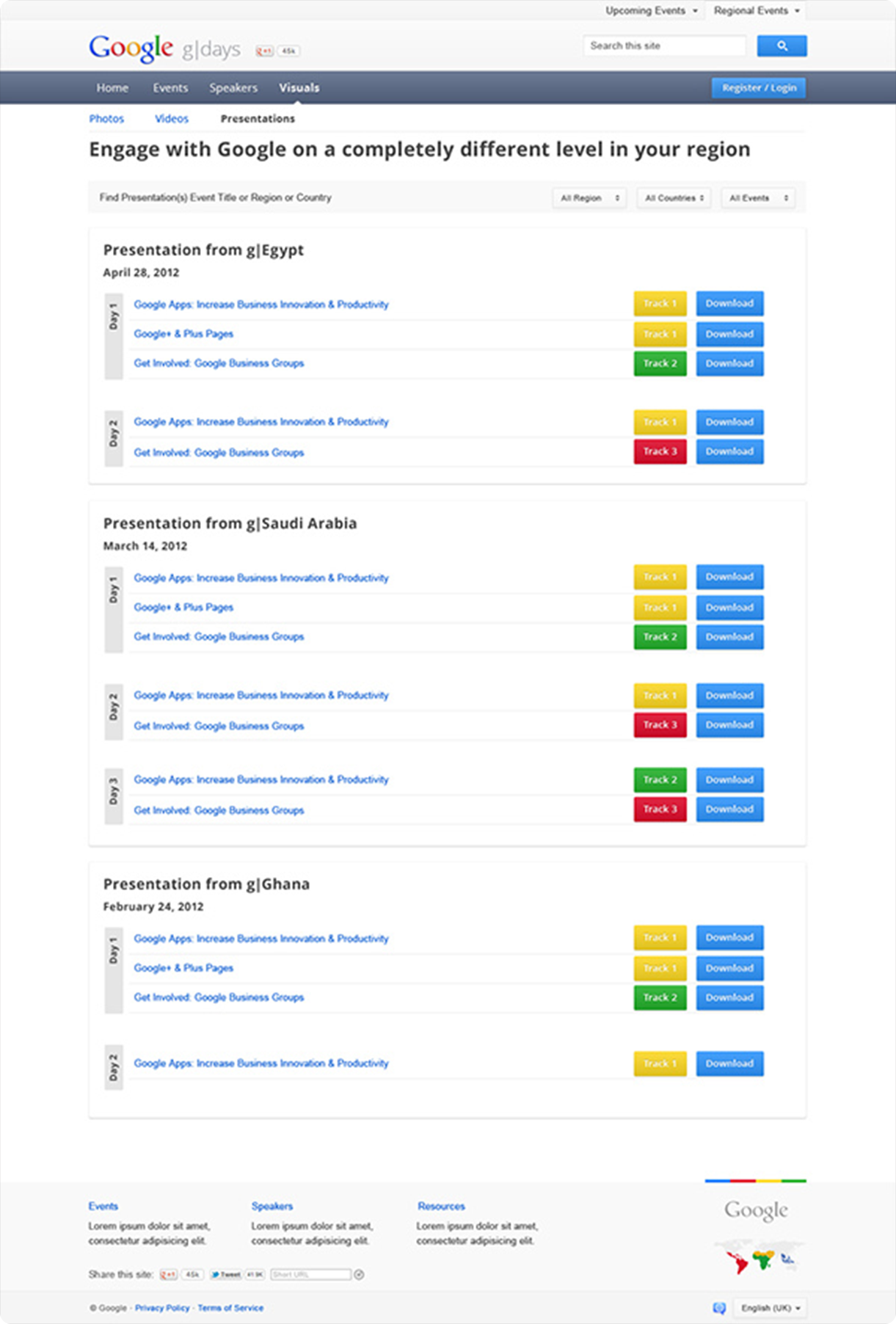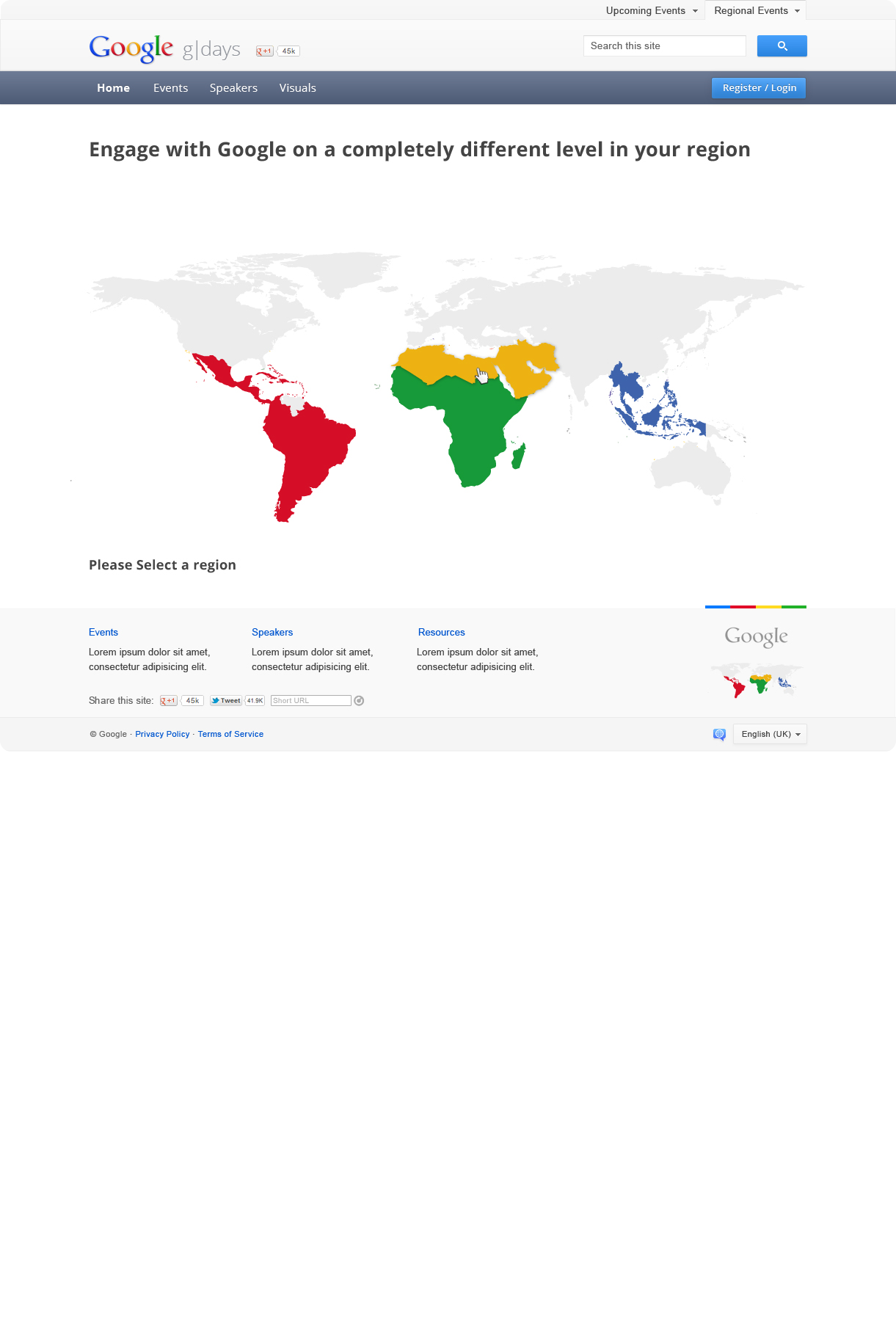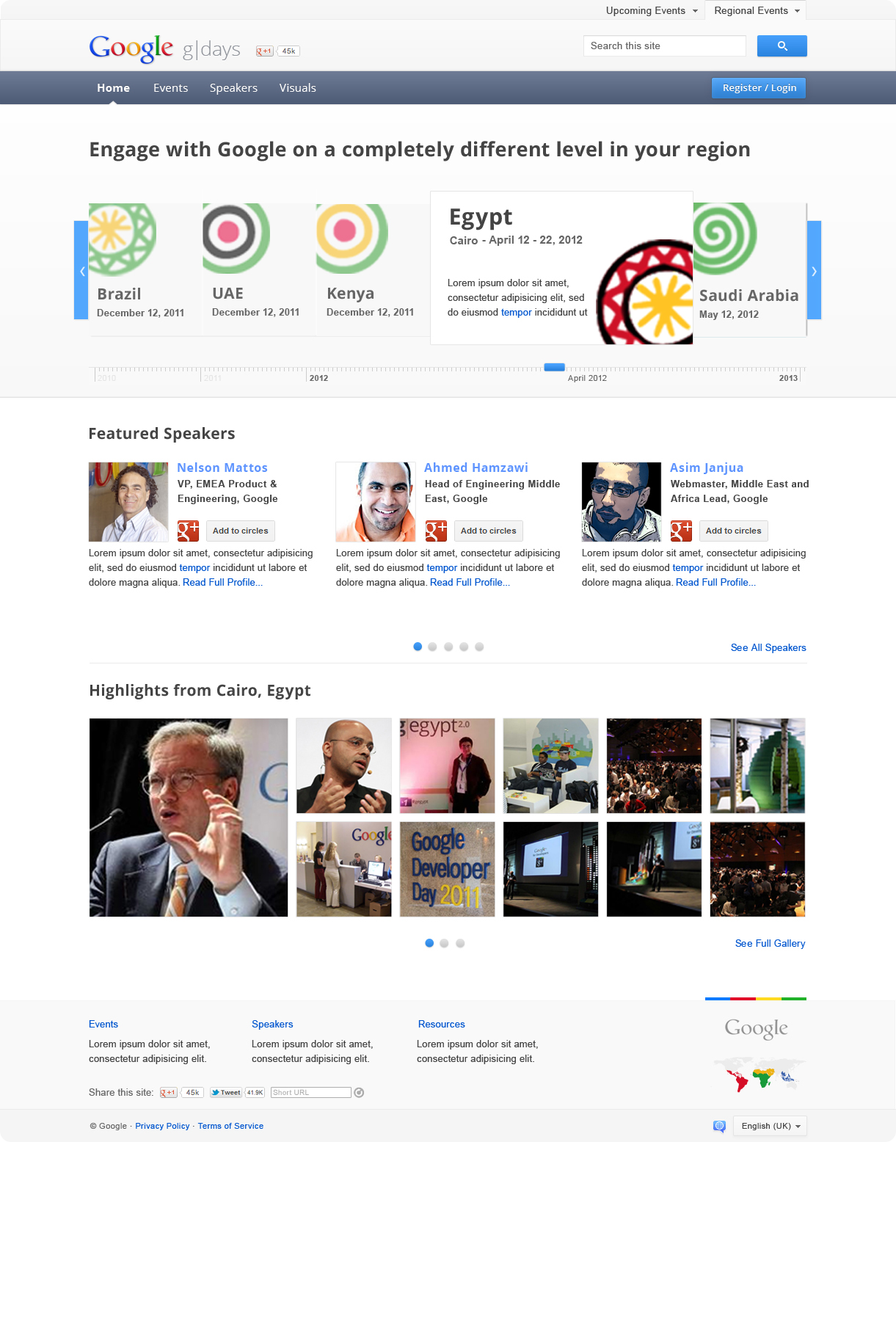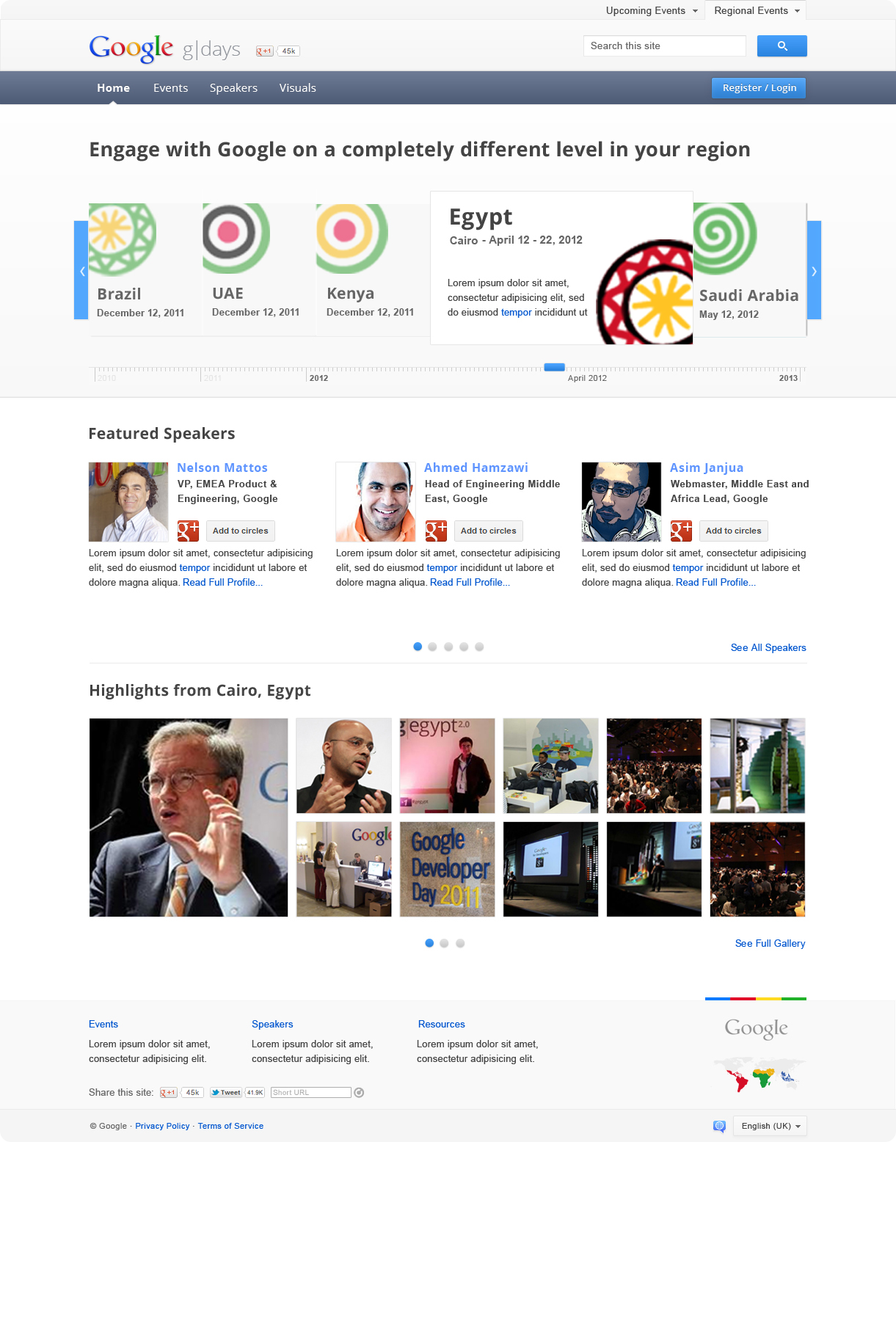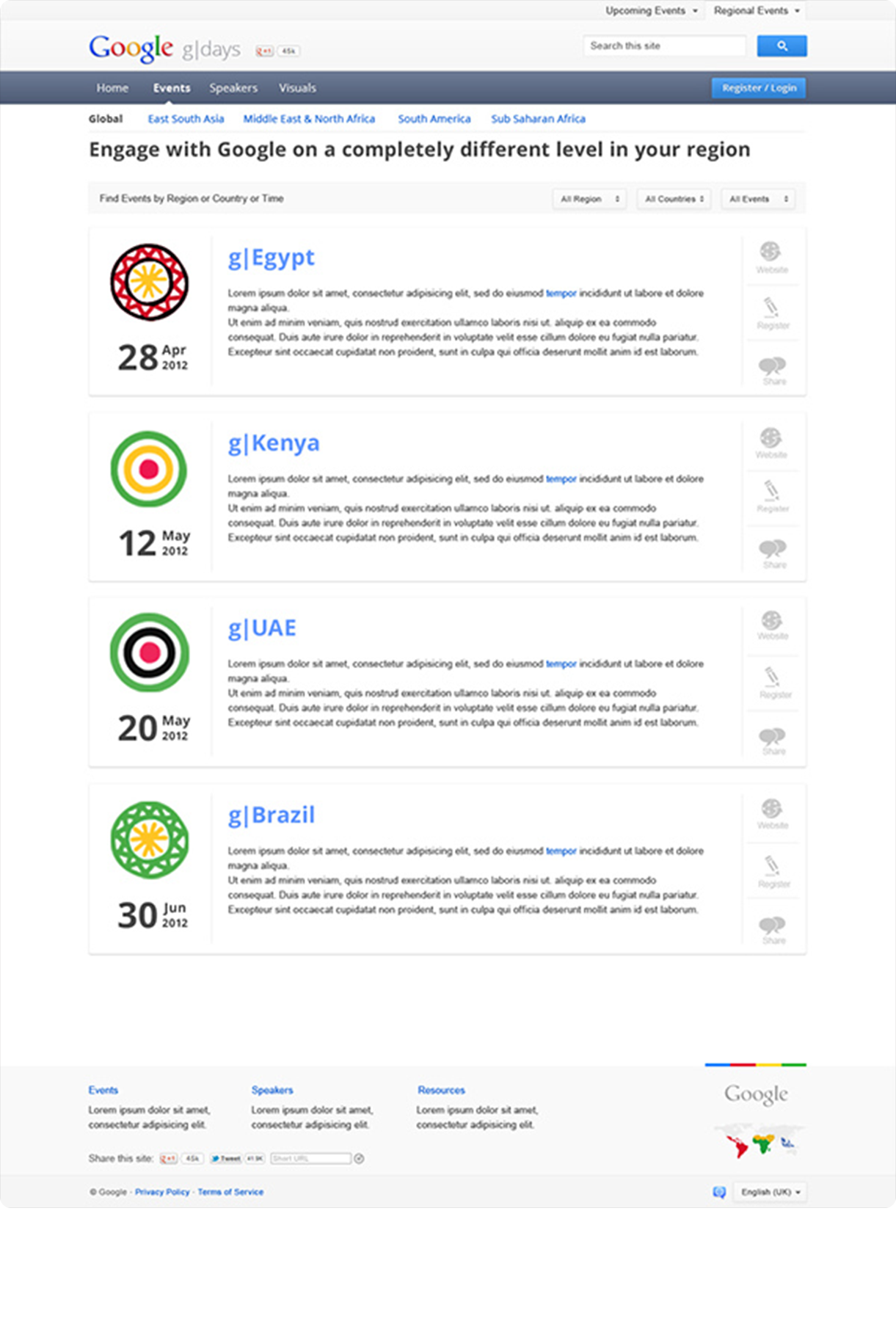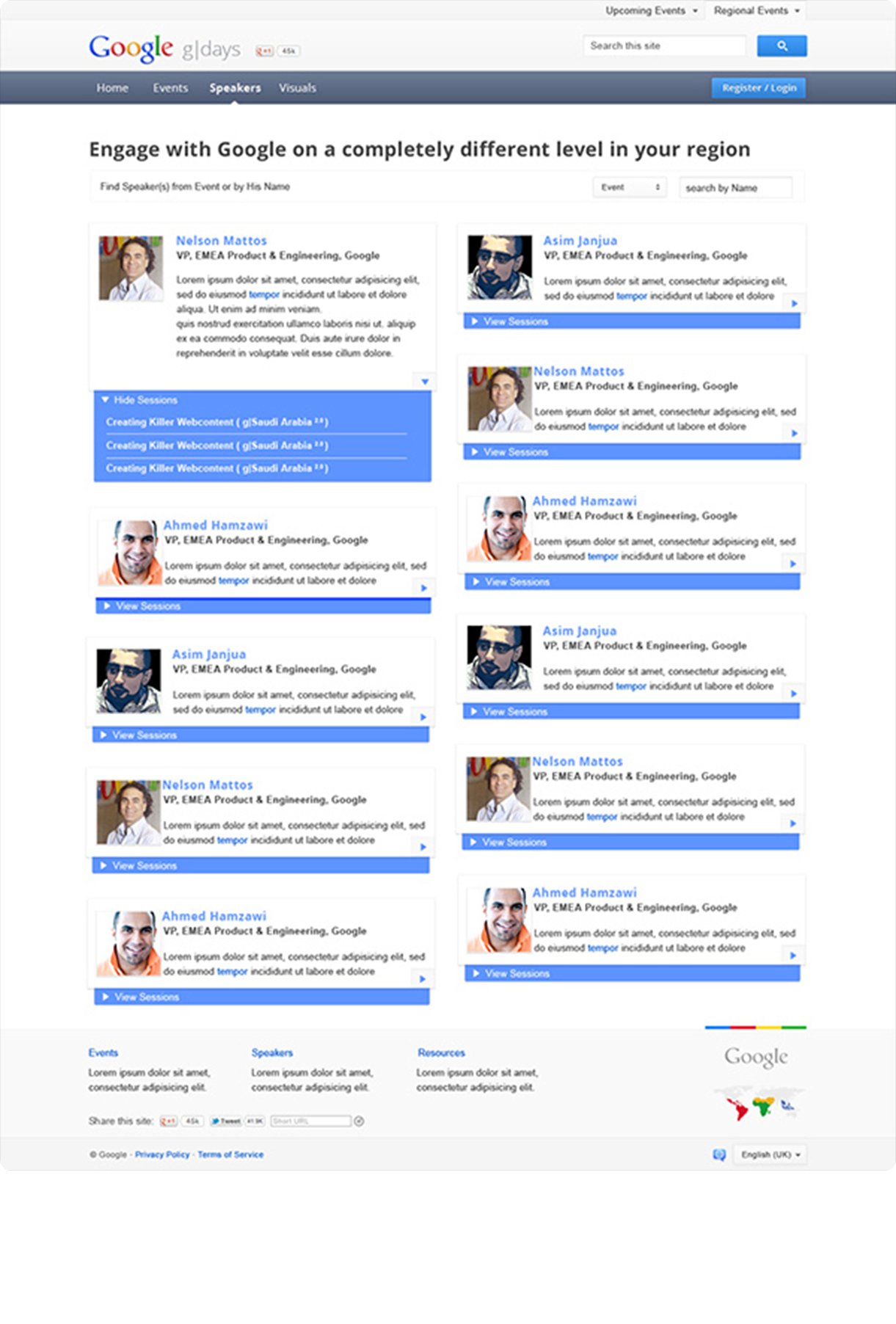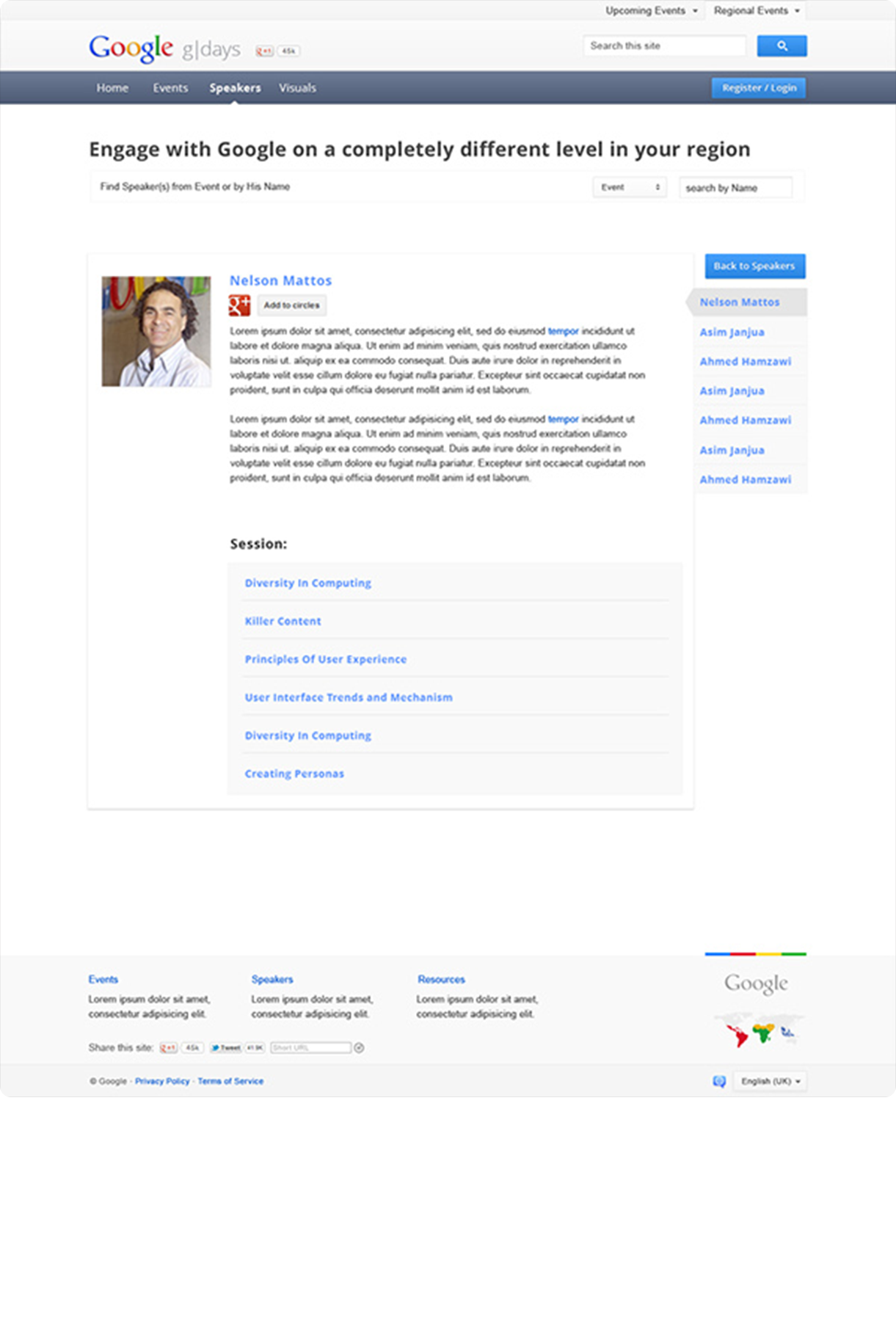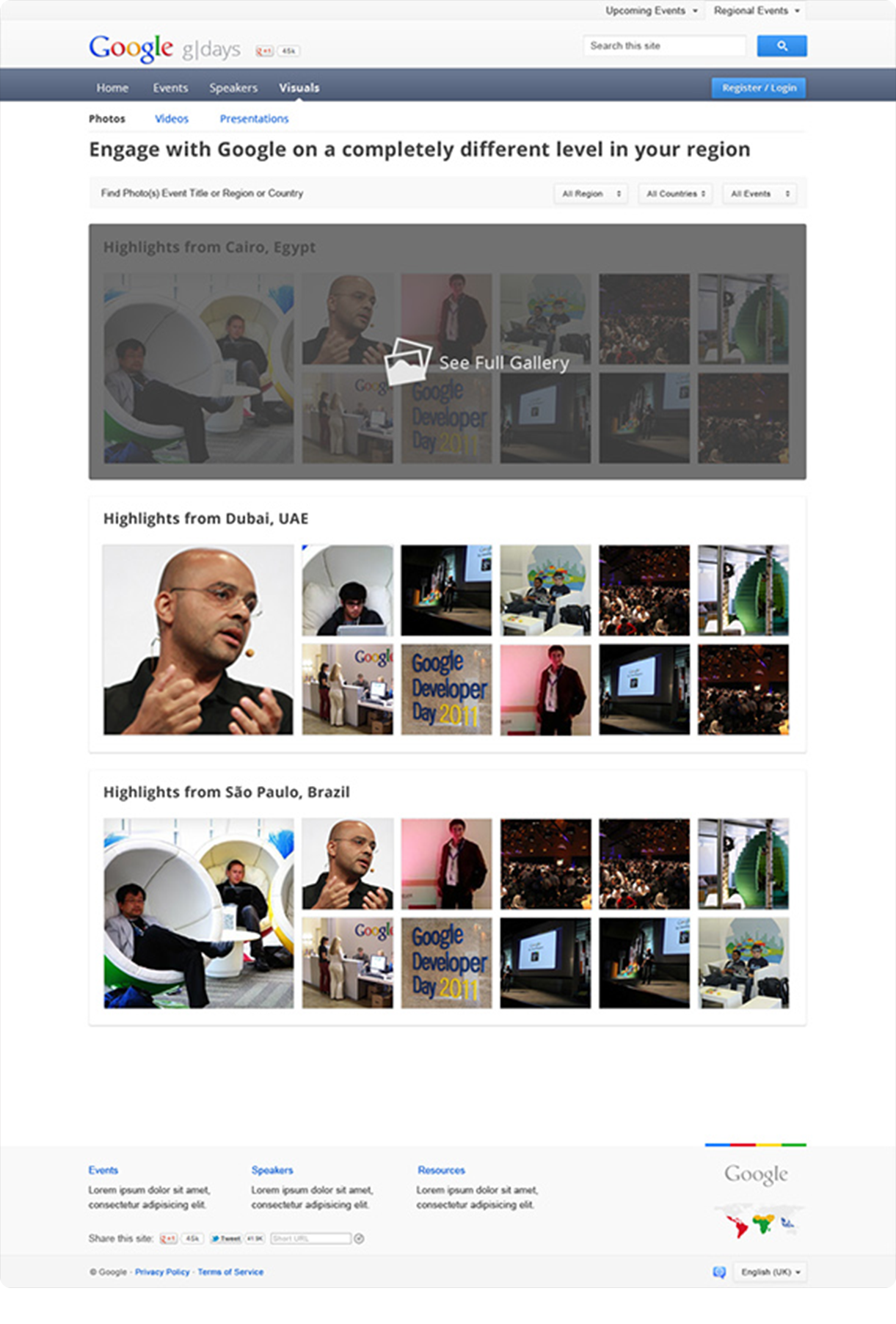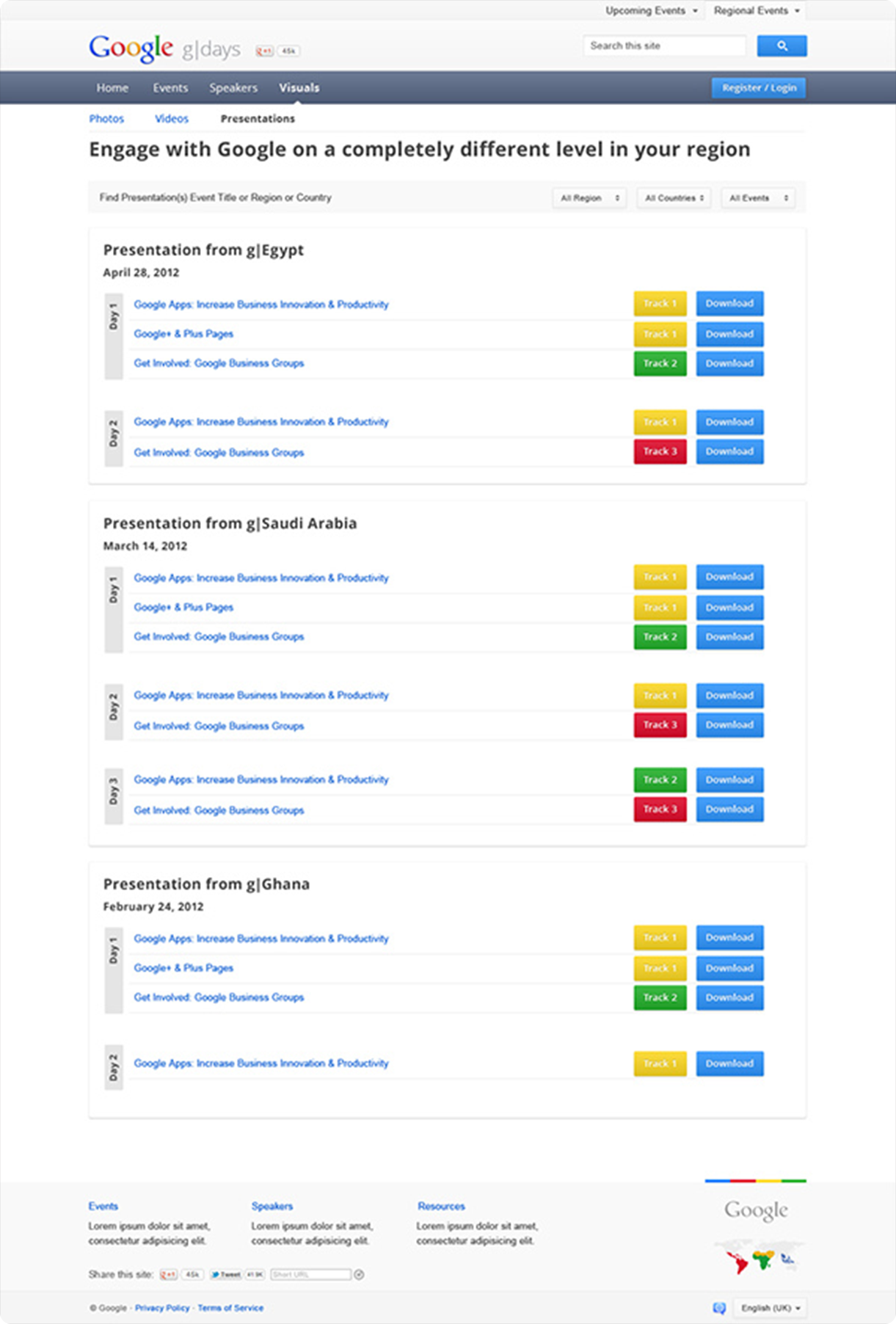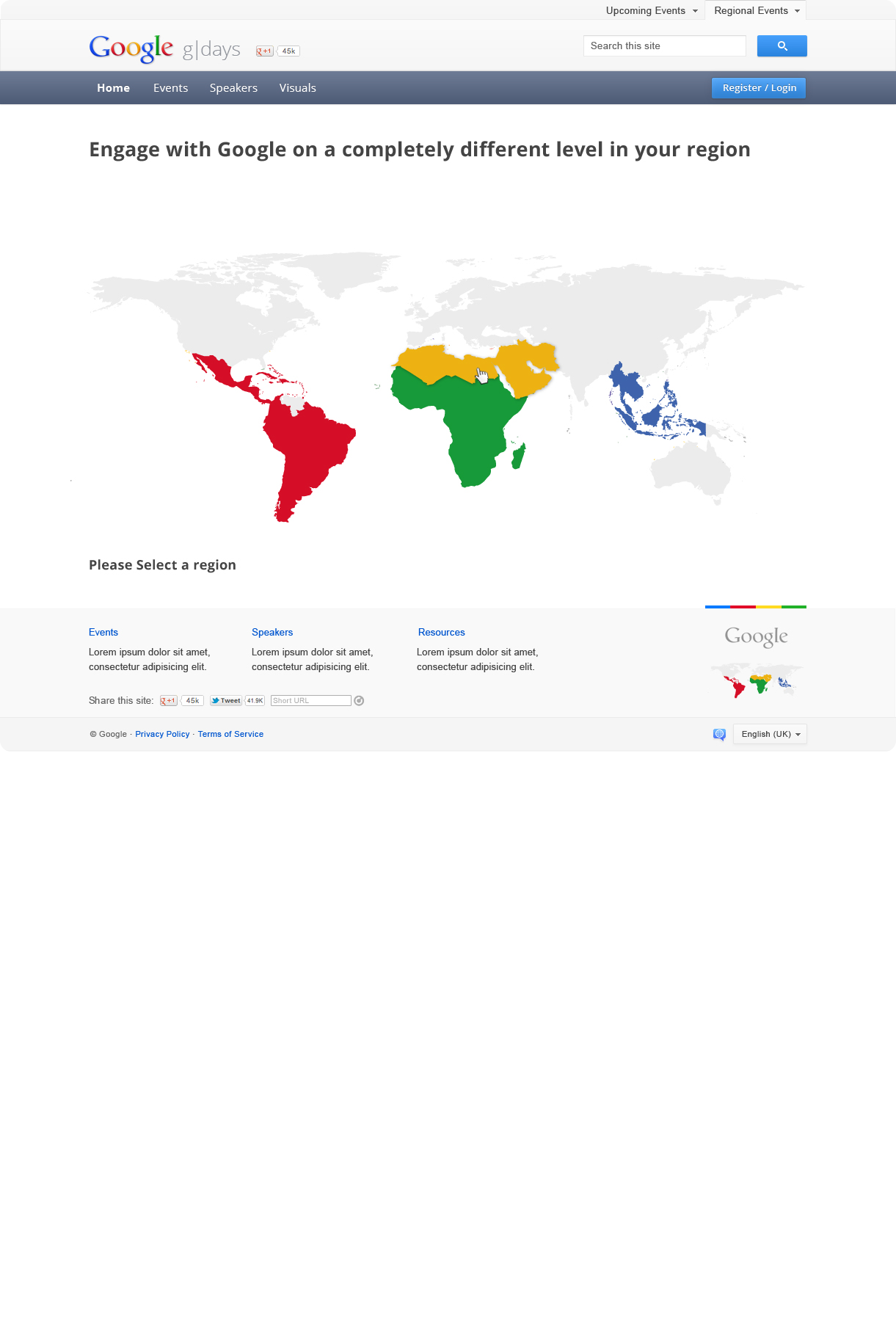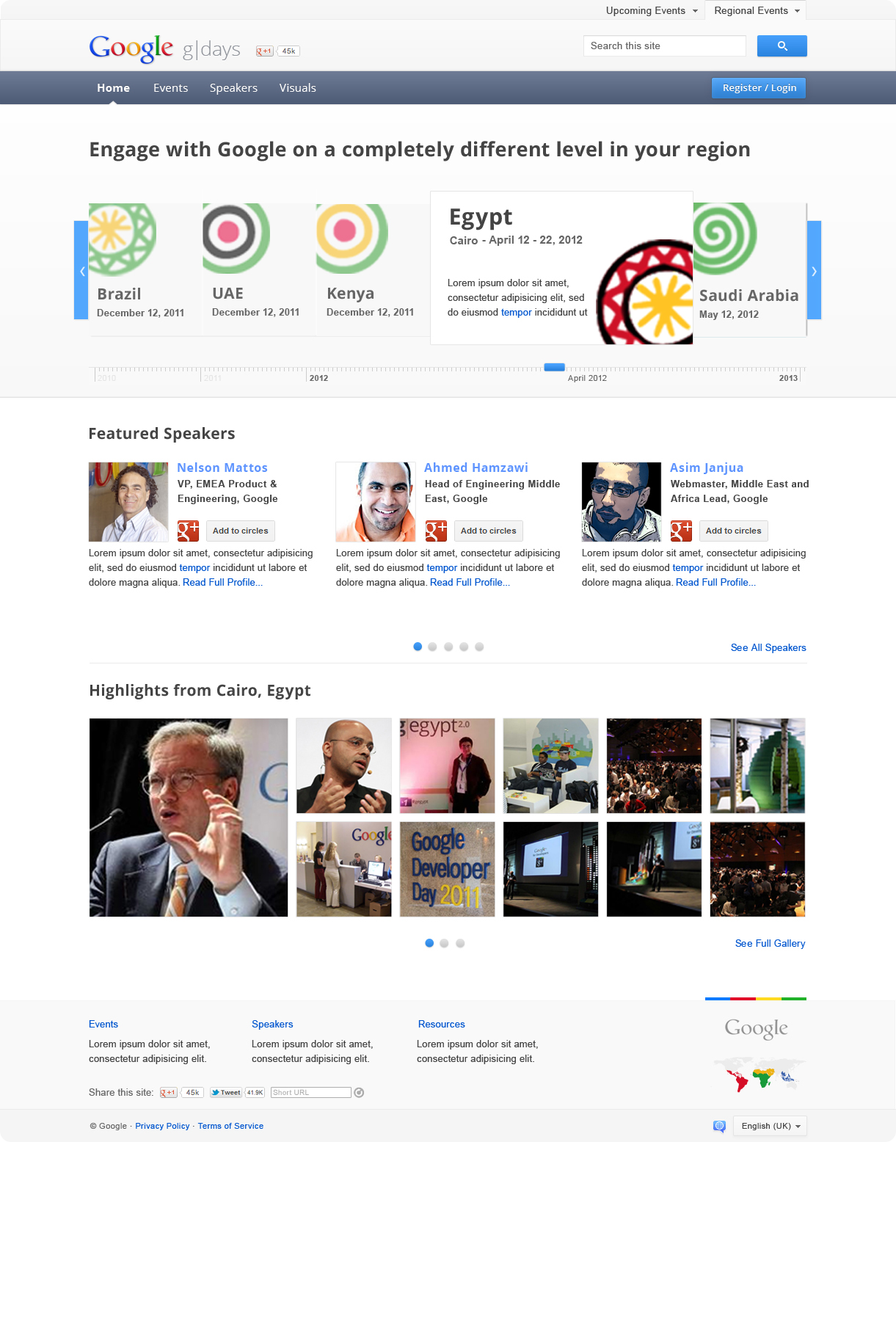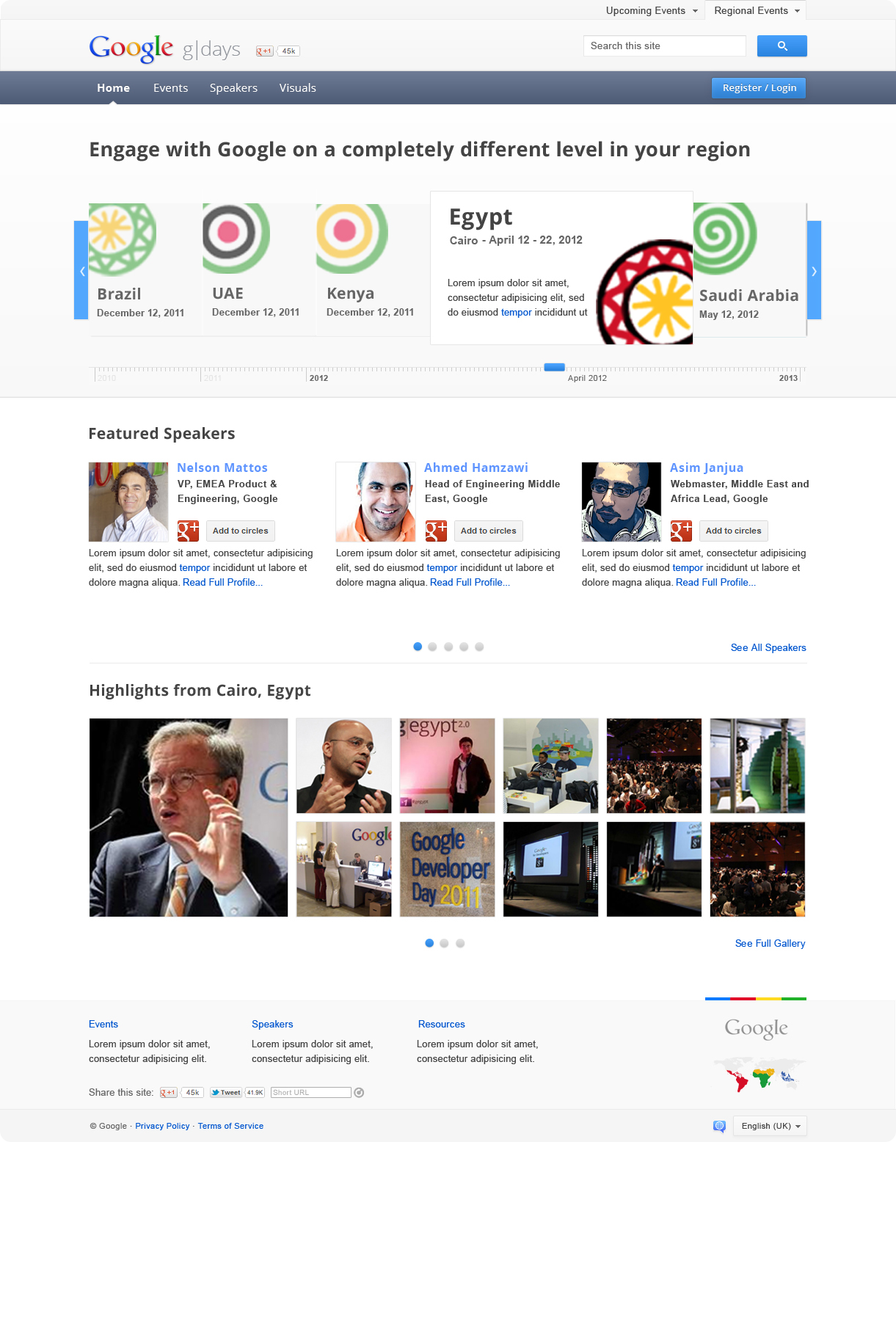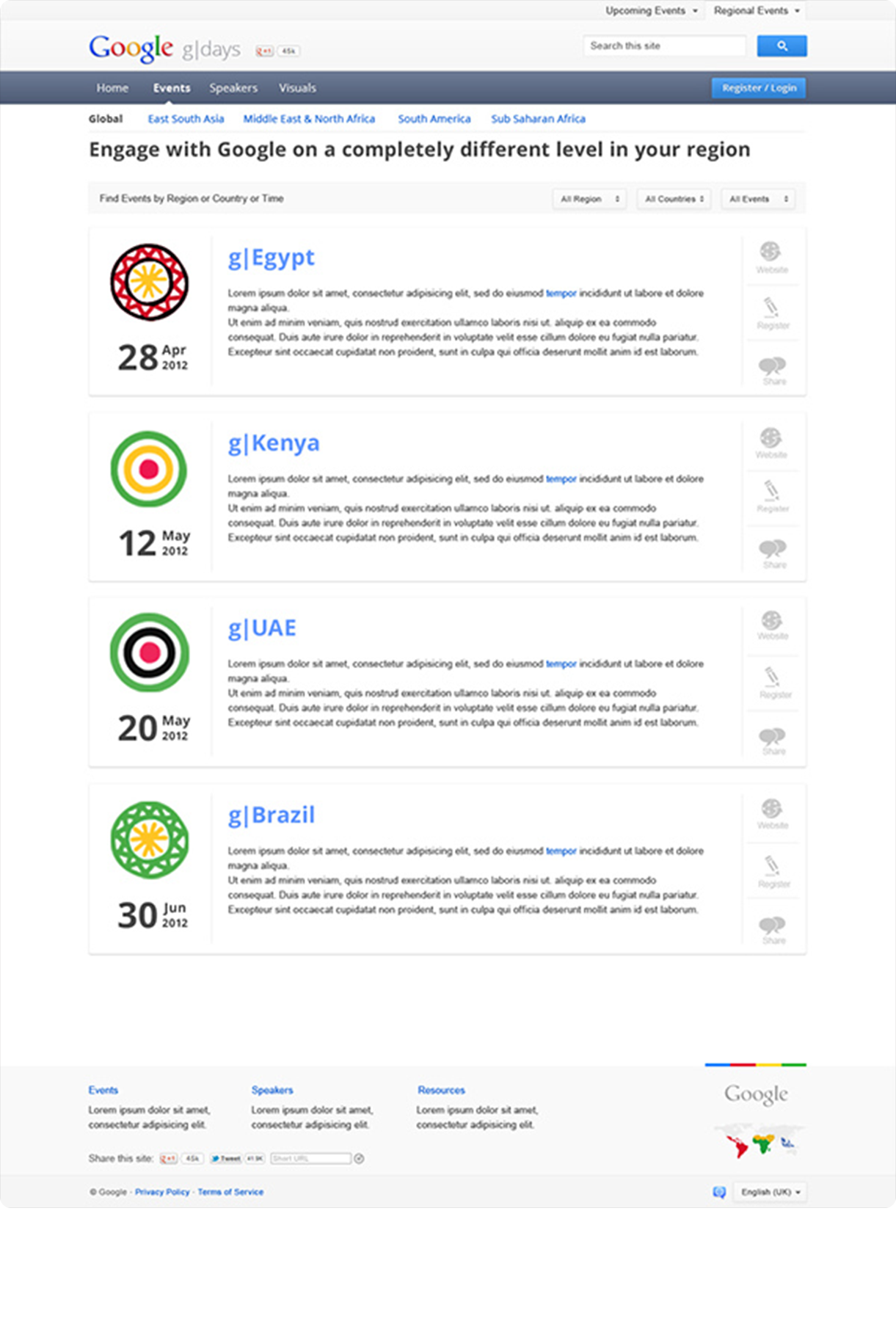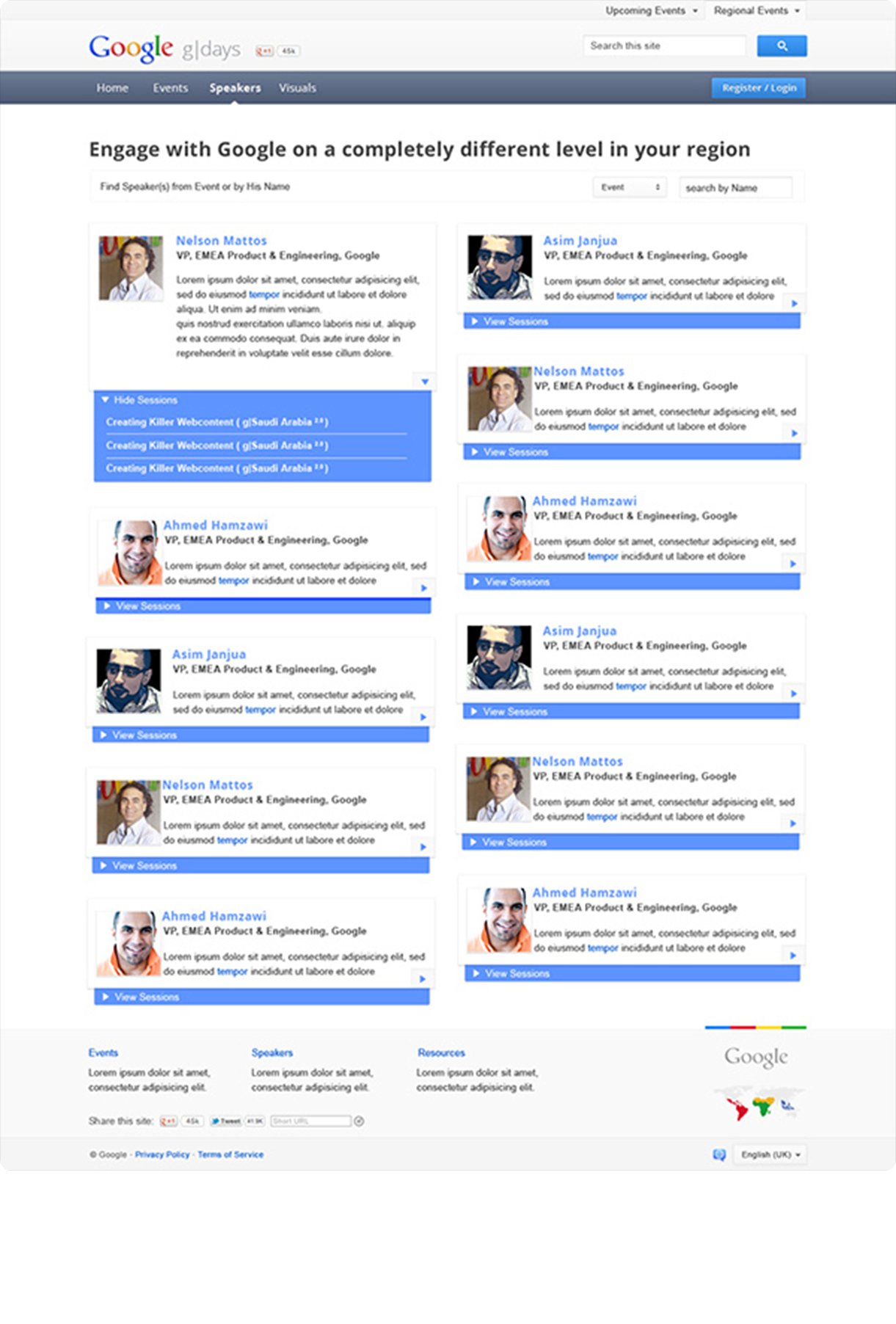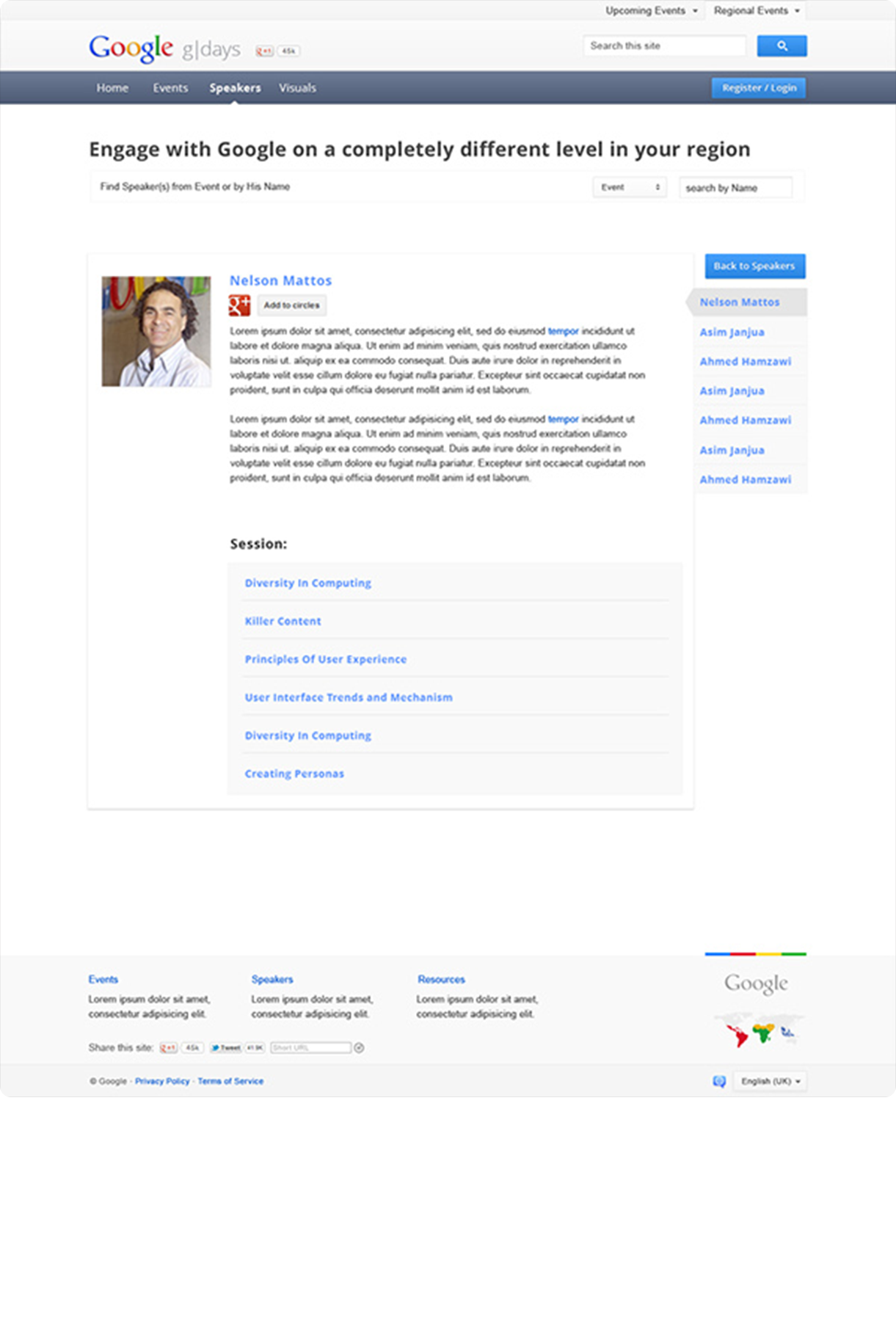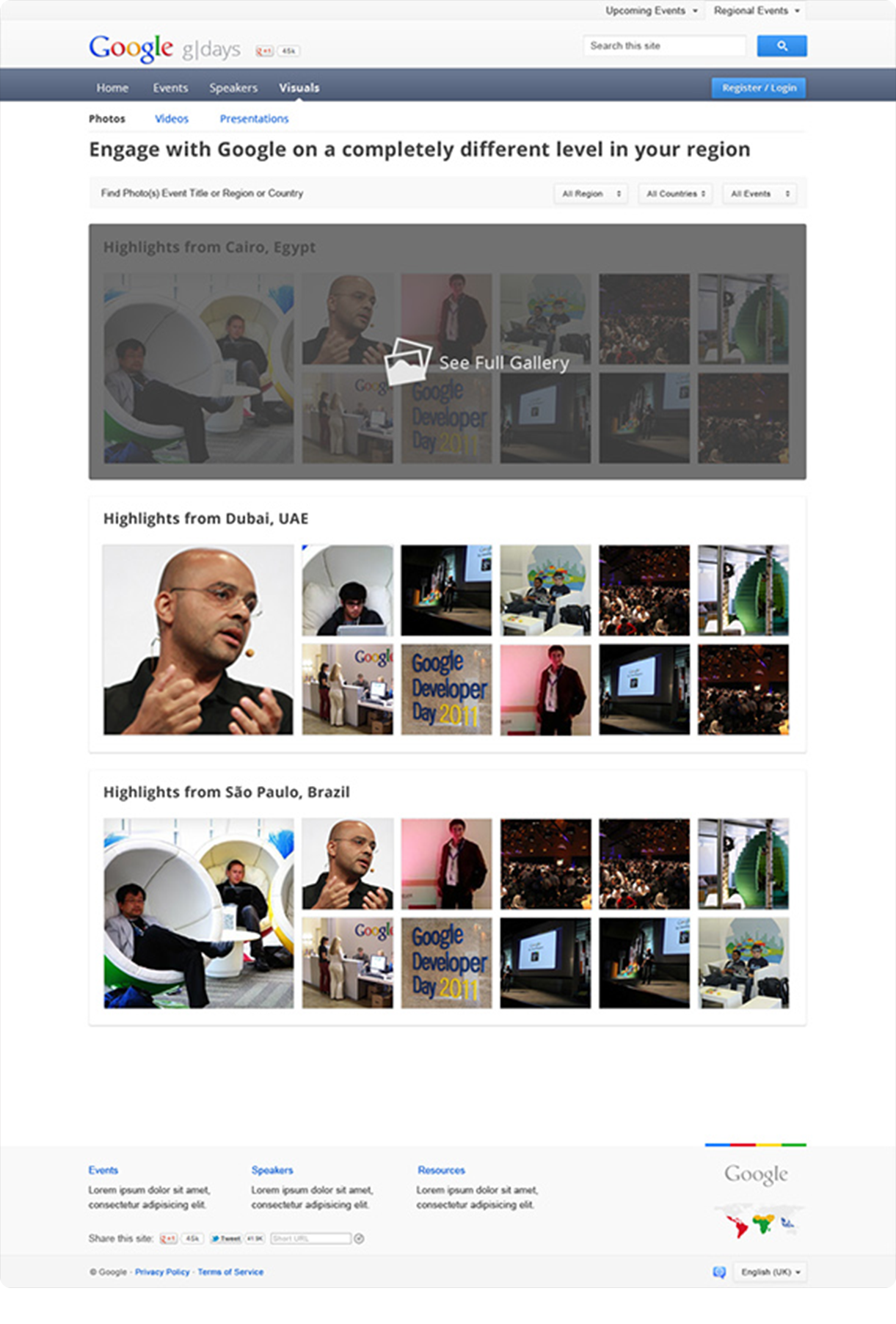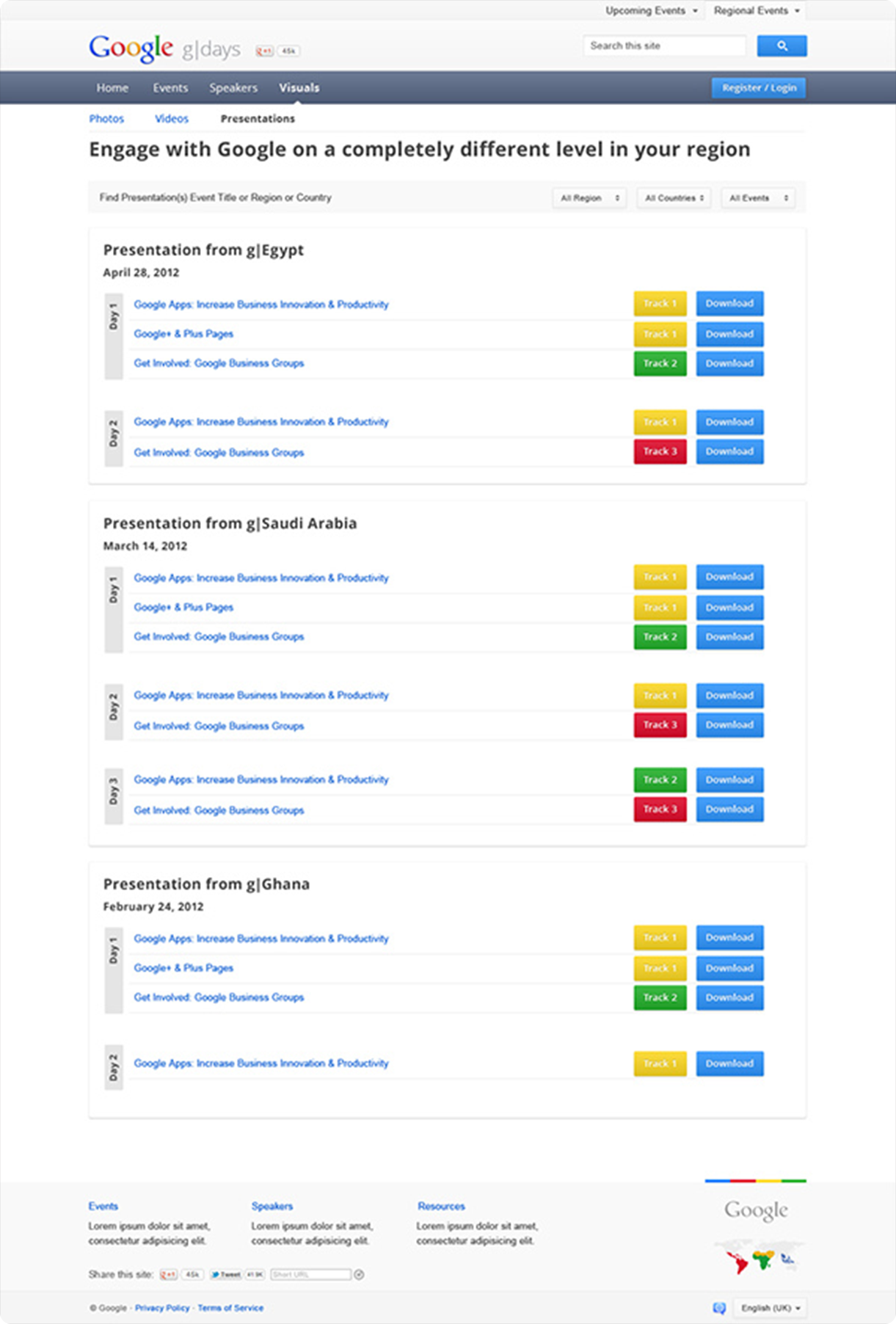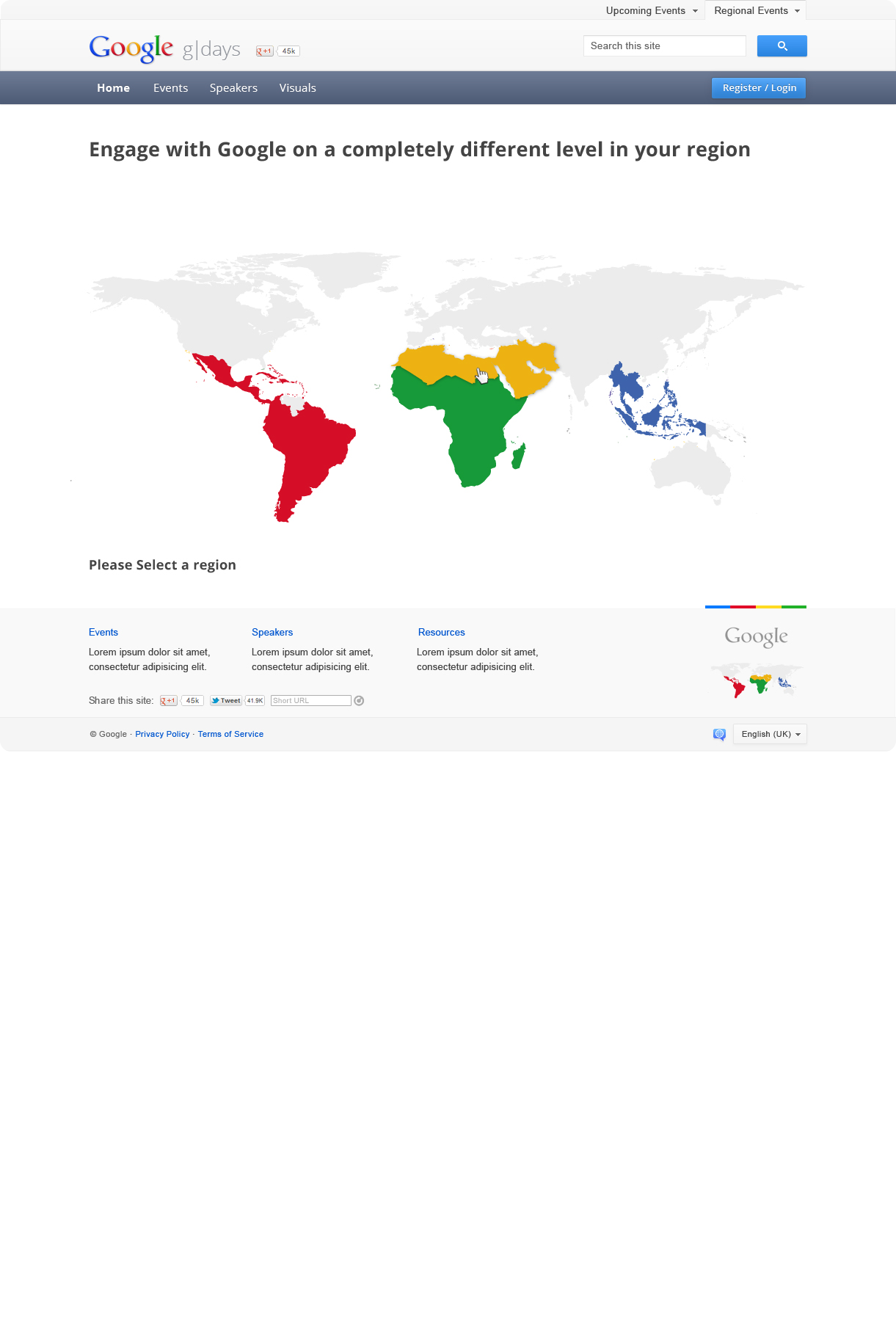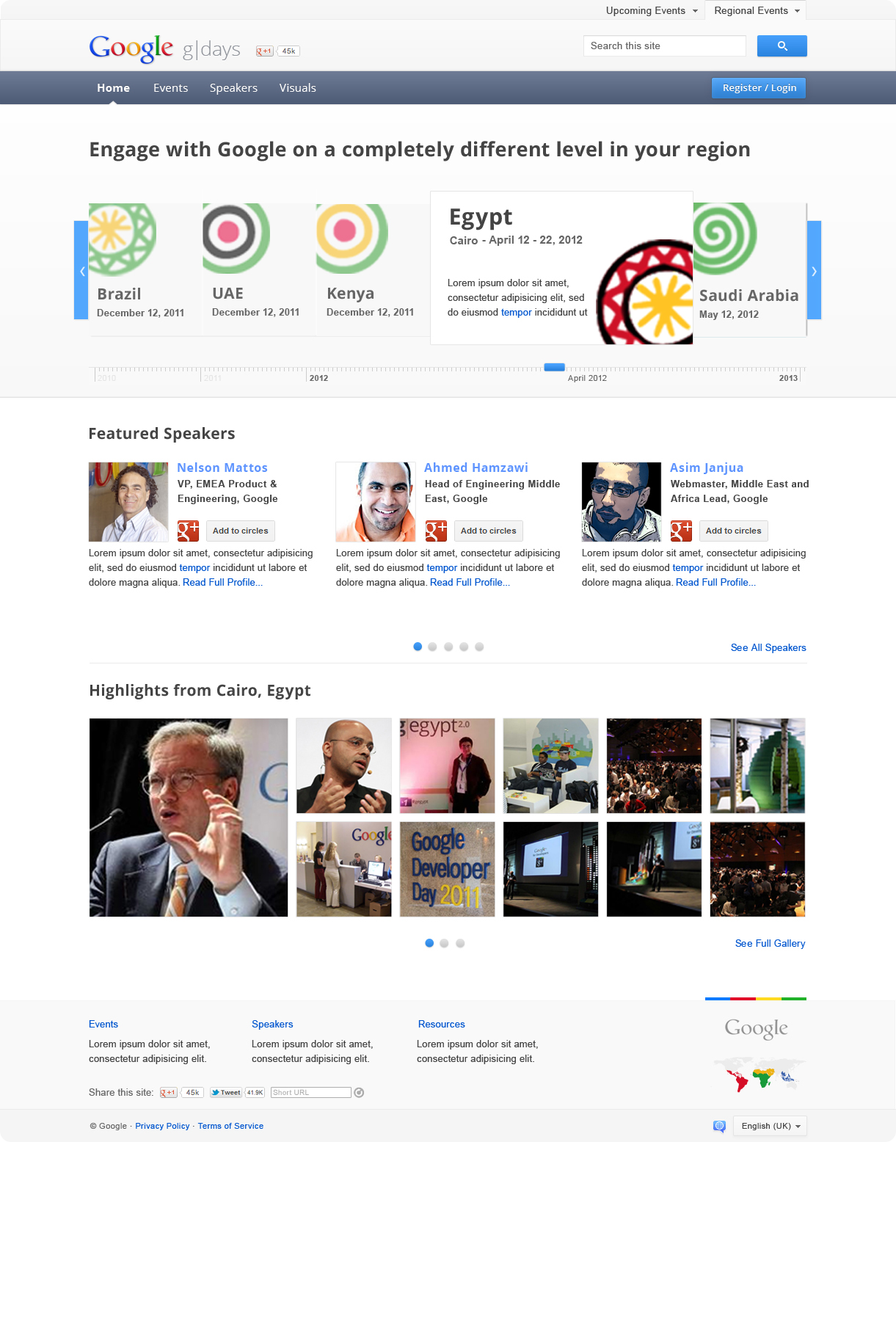 Experienced I've gained
This project was super fun to work on it, which made a lot of the struggles here are easy, but at the same time this project was more of three projects related together (global website, event website, backend), and my out comes of this project were
Working with a framework like Google Maia



Working remotely with Google product manager.